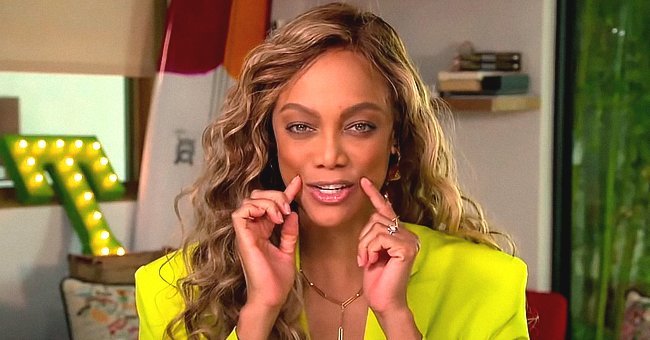 youtube.com/The Drew Barrymore Show
Tyra Banks Gives Drew Barrymore a 'Smizing' Masterclass on Her New Show
"Dancing With The Stars" host Tyra Banks recently stopped by Drew Barrymore's new show to teach the award-winning actress her trademark look called "smizing."
During her recent appearance on "The Drew Barrymore Show," Tyra Banks, the former "America's Next Top Model" host, taught Drew Barrymore how to pull off her signature look.
"How many times have you been out and about walking and you have on your mask and you think someone is being really mean to you or rude?" Banks asked.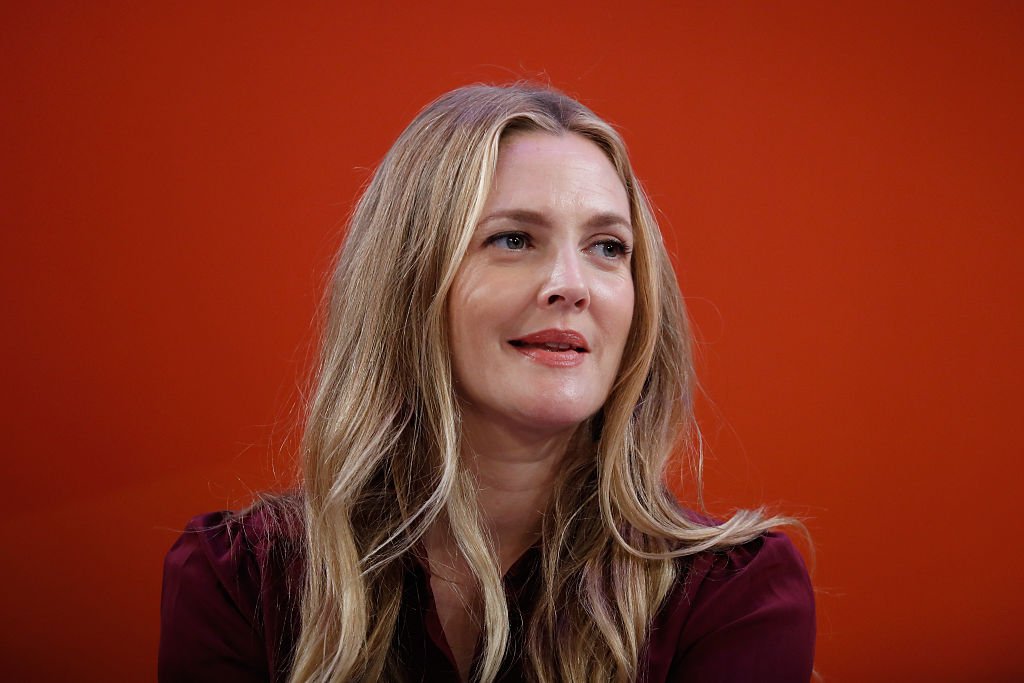 Drew Barrymore at the Building a Brand in a Mobile-First World panel on the Times Center Stage on September 27, 2016. | Photo: Getty Images
The 46-year-old added that these people are not really mean. It's just that they are smiling using their mouth and not their eyes so they might come across to another person as rude, she explained.
Banks told the Screen Actors Guild Award winner that smiling with one's eyes is very important, especially nowadays that people are wearing masks in accordance with the COVID-19 protocols.
Banks has popularized the word "smize" throughout her very successful career.
Banks continued that to get the perfect "smize," one should think of something that delights them. She asked Barrymore what delights her, to which the actress replied, "My daughters."
Banks then gave Barrymore further instruction, telling the actress to think about her daughters Frankie and Olive, whom Barrymore shares with her ex-husband Will Kopelman. The model added:
"Your eyes begin to squint, your mouth becomes slightly numb and all the energy comes up here and you're like yeah baby."
Banks explained that a smize does not only mean one pulling off a fierce look, but that today means "Thank you" or "I'm going to be here during this difficult time you are going through right now."
The "Charlie's Angels" actress then gave "smizing" her best shot as the supermodel wondered out loud why they are not friends. You can watch how Barrymore pull off a "smize" in the video below.
Banks has popularized the word "smize" throughout her very successful career. In an interview, the model said that she has been attempting to have it added to the Merriam-Webster dictionary.
Unfortunately, her effort has not been met with any success. The executive producer has taken "smize" to a whole new level as well, creating an ice cream brand that she called Smize, which was not set to launch until next year.
Meanwhile, Barrymore kicked off "The Drew Barrymore Show" by bringing on Lucy Liu and Cameron Diaz, her "Charlie's Angels" costars, as her first guests. The private investigators in the hit 2000 film are also close friends in real life.
Barrymore, Liu, and Diaz last reunited back in May 2019. At the time, Diaz and Barrymore joined Liu at her Hollywood Walk of Fame ceremony held in Los Angeles, where the actress received the sought-after star.
Please fill in your e-mail so we can share with you our top stories!