Solange's Son Julez Poses in a Black Hoodie & Shows off His Curly Hair — See Fan Reactions
Julez Smith, the son of American singer and songwriter Solange Knowles, shared smashing photos of himself clad in a black hoodie, showing off his cute curls. 
Solange Knowles' son, Julez Smith showed his love for photographs in his recent Instagram post where he shared several pictures of himself wearing a black hoodie.
In the photos, Smith stood on the topmost floor of a building, posing close to the veranda. Behind him was the beautiful, scenic view of the city at night.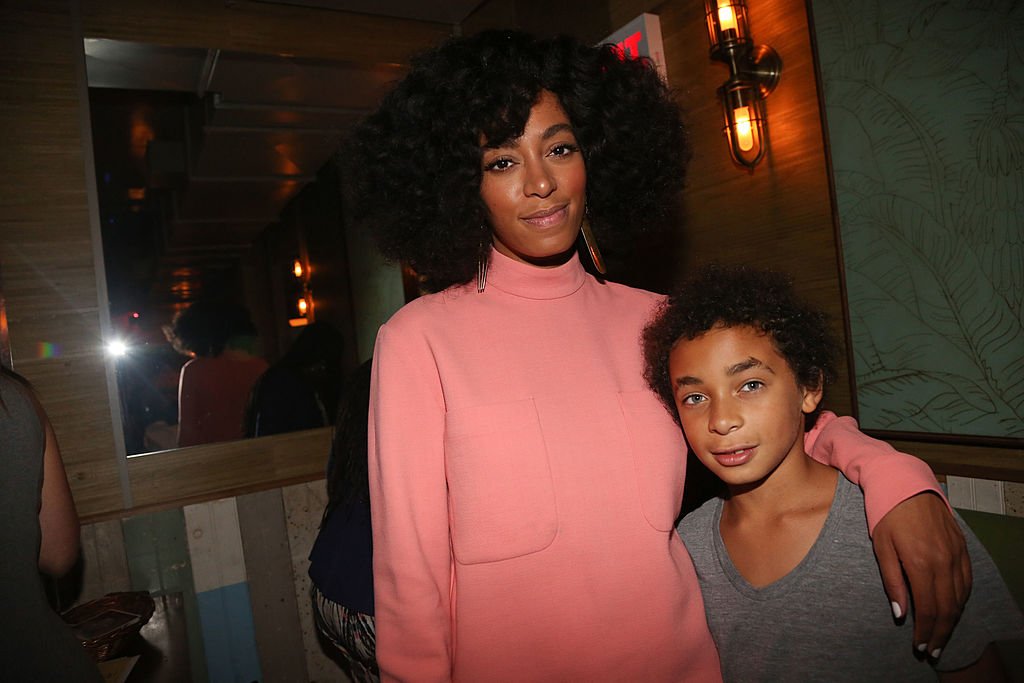 The first photo showed Smith posing with his head facing down as he flaunted his cute curls. He matched his black hoodie with black pants and white sneakers. 
Smith posed with his hands in his hoodie pockets in the second snap while he made a peace sign with his right hand in the third. More photos followed and the last was a video that showed him playing with his hoodie. He captioned the post: 
"Four green houses one red hotel."
Many of Smith's fans reacted to his post in the comment sections. One fan expressed delight that Smith was back to his curls.  A second person also noted the 15-year-old's changed look. 
A third fan advised Smith to keep the curls while a fourth fan was also jubilant at the curls' return. A fifth person remarked that Smith's curls were buzzing. 
She reflected on the hurdles she had to cross as a teenage mother.

The comments that came Smith's way this time were much different from those of five years ago when his mother had to confront a fan for comments about her son. 
Then, Knowles posted a picture of her son's Halloween costume, noting that he was too cool for ghosts and goblins. However, a fan said in the comments section that although Smith was cool, he was also ugly.
Knowles did not react kindly to the comment as she posted a lengthy reply berating the fan and advising him on how to behave on social media. 

In 2016, Knowles also responded to a fan who questioned why her son speaks French. The singer shared a moment from Smith's graduation from fifth grade in which he gave a speech in French during the ceremony.
A seemingly confused fan wondered why Smith had to speak French. Knowles, again, responded with a lengthy post, noting how the French language helped her son connect with people in Africa. 
She also noted that she would not subscribe to any standards except hers, adding that what worked for her may not work for the fan's family and that she was proud of her son. 
Knowles and her son share a close relationship which the singer has shared with fans on social media including one unforgettable moment that showed them dancing to Rae Sremmurd's "No Flex Zone" on the weekend of her wedding to Alan Ferguson. 
In 2017, Knowles penned an emotional letter where she reflected on the hurdles she had to cross as a teenage mother, as well as the fears and triumphs that followed on her journey to understanding herself. 
The 34-year-old said that part of her journey involved her learning how to battle with negativity from haters, saying she learned not to dwell on the names she was called and instead, to focus on giving herself a name that will belong to her.