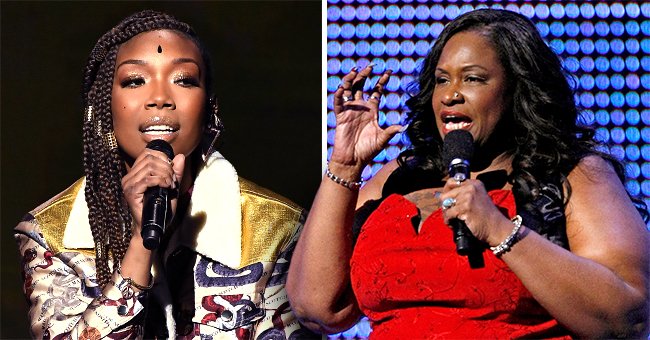 Getty Images
Brandy Speaks Out against Thea Vidale's Claim That She Was Disrespectful on Sitcom 'Thea'
R&B singer Brandy broke her silence after Thea Vidale claimed that the multi-Grammy award winner is disrespectful. Brandy finds the comedy actress "bitter."
In a recorded interview with "The Morning Rush" uploaded on YouTube on September 18, singer Brandy, 41, explained that Thea Vidale did not treat her fairly on the show, "Thea." She said:
"And I think maybe, you know, she's just a little bit bitter because I haven't seen her do a lot since then."
Brandy said that there were no arguments between her and Vidale, considering that she was still a child back then. Even though the comedian disliked her, Brandy said she has always respected her.
Brandy added that she loved being in Vidale's show because it became her stepping stone to her music career. With the situation, the "Angel in Disguise" songstress thinks that Vidale needs a little love right now.
Vidale blamed Brandy for the short-lived show, but some noted that her attitude led to its cancellation.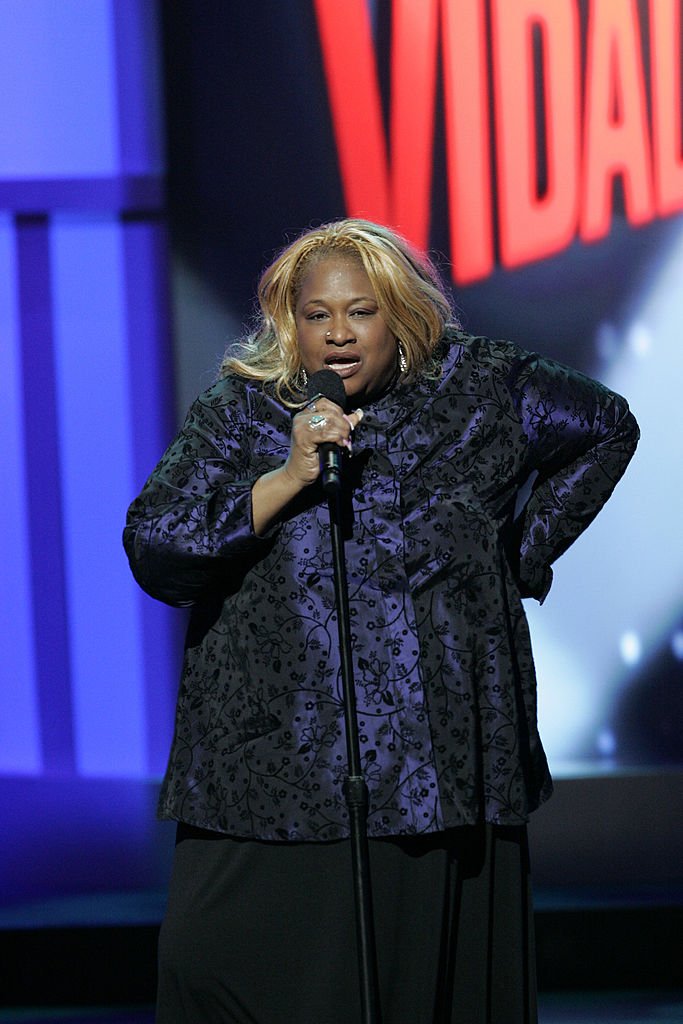 Comedian Thea Vidale during her 2007 performance in the show "Last Comic Standing." | Photo: Getty Images
Earlier, Vidale, 63, known for the 1993 sitcom series "Thea," surprised fans that she rooted for Monica when the singer came head to head with Brandy during their recently concluded "Verzuz Battle."
Vidale said that Brandy and her mother, Sonja Norwood, disrespected her. When they were still working on her sitcom, she would always "fundamentally disagree" with both mother and daughter.
The sitcom actress even dropped names of women who allegedly have issues with Brandy, including Sheryl Lee Ralph, Adina Howard, and Countess Vaughn.
After Vidale named the three women who allegedly do not like Brandy, Ralph reportedly wrote in her book, "Redefining Diva" that she had issues with her former co-stars in "Moesha."
As for Vaughn, Brandy previously admitted they had a feud despite being on-screen best friends on the show. Vaugh allegedly once threw expletives at Brandy.
Meanwhile, Howard revealed earlier that she was not on good terms with Brandy. She explained that she dated Boyz II Men's Wayna Morris, the same guy Brandy dated and collaborated in her music with.
Despite the popularity of "Thea," the show's ratings eventually declined. Many viewers speculated that there were tensions between Brandy and Vidale while working on the show. The feud included Norwood, Brandy's stage mother.
Vidale revealed that Brandy would often forget her lines which irked the comedian. There were also rumors that Vidale would be abusive on set.
Norwood reportedly pulled out Brandy from the show, which became one of the possible reasons "Thea" ended. Vidale blamed Brandy for the short-lived show but some noted that her attitude led to its cancellation.
Even though negative remarks surround her, Brandy seems unfazed. With her growing music career, the singer continues to reach new heights in the music industry.
The "Borderline" singer who just released her album "B7", delighted her fans on Instagram when she posted a photo of herself. Many praised the singer not only for her talent but also for her beauty and fashion style.
Please fill in your e-mail so we can share with you our top stories!