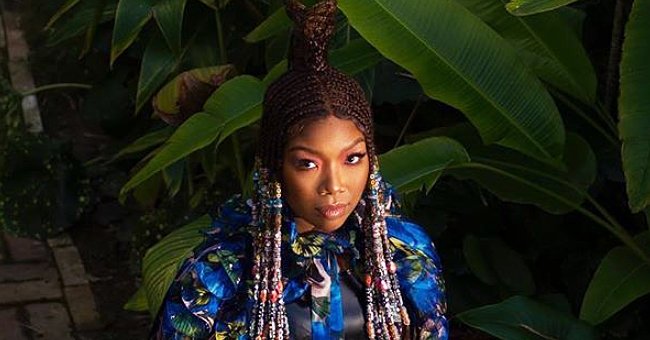 Instagram.com/brandy
Brandy Looks Magnificent as She Shows off Her Perfect Legs in a Deep Blue Floral Cape
The R&B star has never stopped growing in her musical career and she's always looking for new ways to dazzle her fans. After a long time since those "Moesha" years, Brandy looks even more stunning and beautiful.
41-year-old R&B singer Brandy Norwood looks stunning in a photo she posted on her Instagram in the midst of her most recent album release, "B7." As we look at the picture we are astonished by her beautiful legs and poised presence.
The "Borderline" singer appears in the image wearing a long deep blue cape over a black bodysuit that shows off her amazing figure. As she walks on a narrow pathway in a place surrounded by nature, Brandy flaunts her solid long legs while wearing a pair of black thigh-high boots.
Sporting her long, beads-decorated braided hair, Brandy holds a profound look in her eyes and many of her fans praised her with comments.
Some of her followers cheered her new album, others highlighted her stunning legs, while other fans simply reminded her that she is a "QUEEN. LEGEND. ICON." The R&B singer captioned the photo with a fragment of her song, "Borderline":
"i'll be your friend baby / take what I can baby / back then I couldn't take no chances / karma is a b***h baby / #borderline #b7"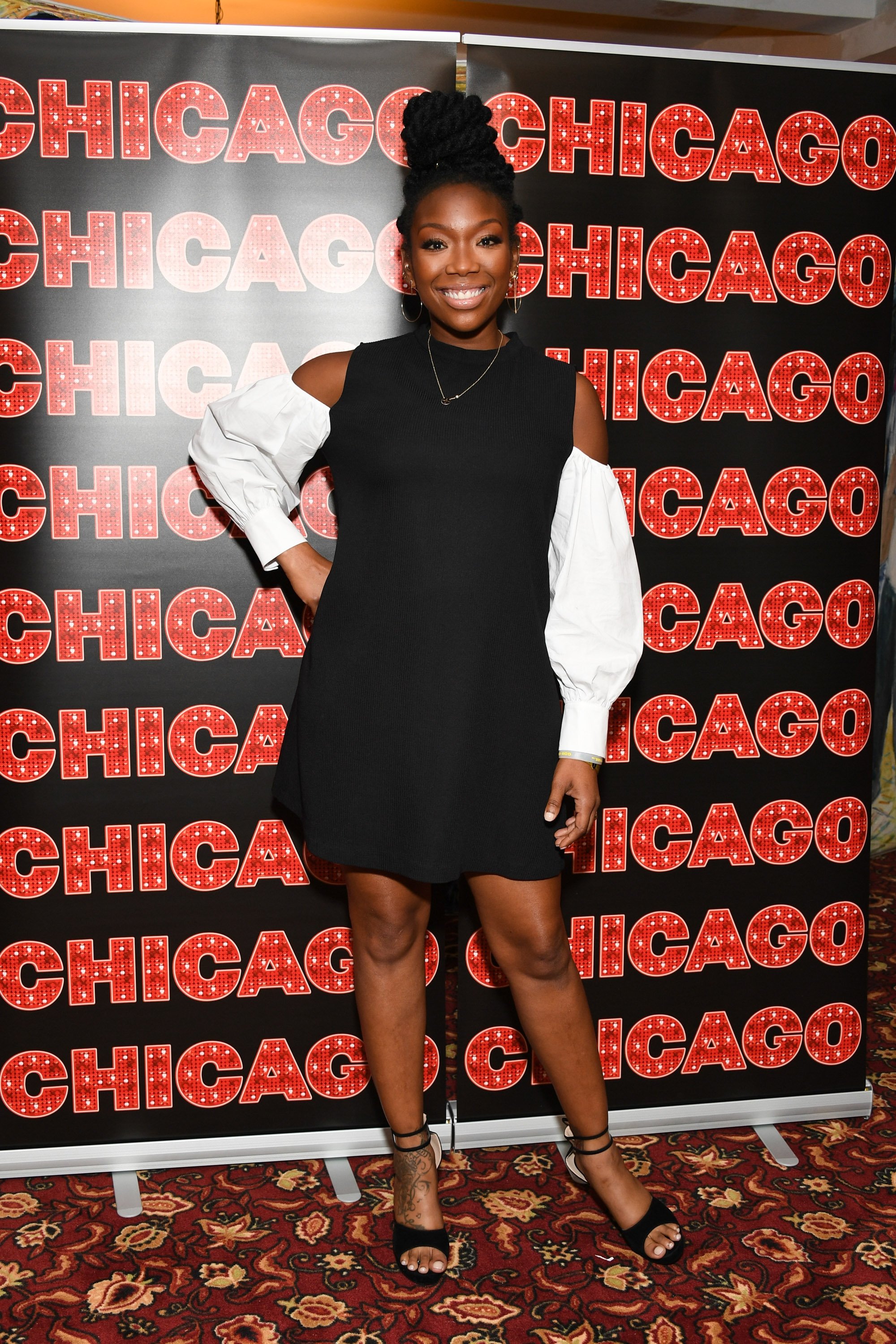 Brandy attends a press event for her return to Broadway's "Chicago" in New York City in August 2017. I Image: Getty Images.
There is no doubt that Brandy likes to dazzle her audience. In an interview months ago with her brother, 39-year-old rapper Ray J on the TV show "The Talk," she looked astonishing wearing a black dress with a colorful floral piece of clothing which she matched with black PVC thigh-high boots and a gold bracelet.
After going through really hard times following a car accident she was involved in that killed a 38-year-old woman and mother of two, the Grammy Award winner is now in a different stage of her life. Fortunately, she found peace and could move on with her always growing career.
Besides being one of the best R&B female artists in the music industry, Brandy is also the mother of 18-year-old Sy'rai Iman Smith, whose birth was shown on a special edition of MTV's Diary series called "Brandy: Special delivery," and who she shares with her former partner, 41-year-old record producer and composer, Robert "Big Bert" Smith.
While growing up, Sy'rai has been following her mother and father's footsteps by releasing a new single called "At Your Best" as a tribute to Aaliyah's 1994 single. Produced with the help of her cousin, Aaron Smith, this track shows that Brandy's only daughter has her singing skills as well as her father's production abilities.
Sy'rai also has a creative YouTube channel where, apart from posting her musical works, she usually shares videos of her on-line college life amid quarantine. She has also posted on her Instagram some of her thoughts on self-confidence and unfair standards on physical appearance.
Please fill in your e-mail so we can share with you our top stories!