Getty Images
Kate and Oliver Hudson's Biological Dad Publicly Disowned Them — Look Back at the Family Drama
Actor Bill Hudson disowned his children by Goldie Hawn, Kate and Oliver Hudson after his son called him out for abandoning them as children.
The embittered singer, who reacted explosively to the post and has publicly asked Kate and Oliver to stop using his surname, divorced Hawn in 1982 when Kate was three years old, and Oliver was six.
Kate described Bill's abandonment as a "blessing" and counts her mother as her greatest support and inspiration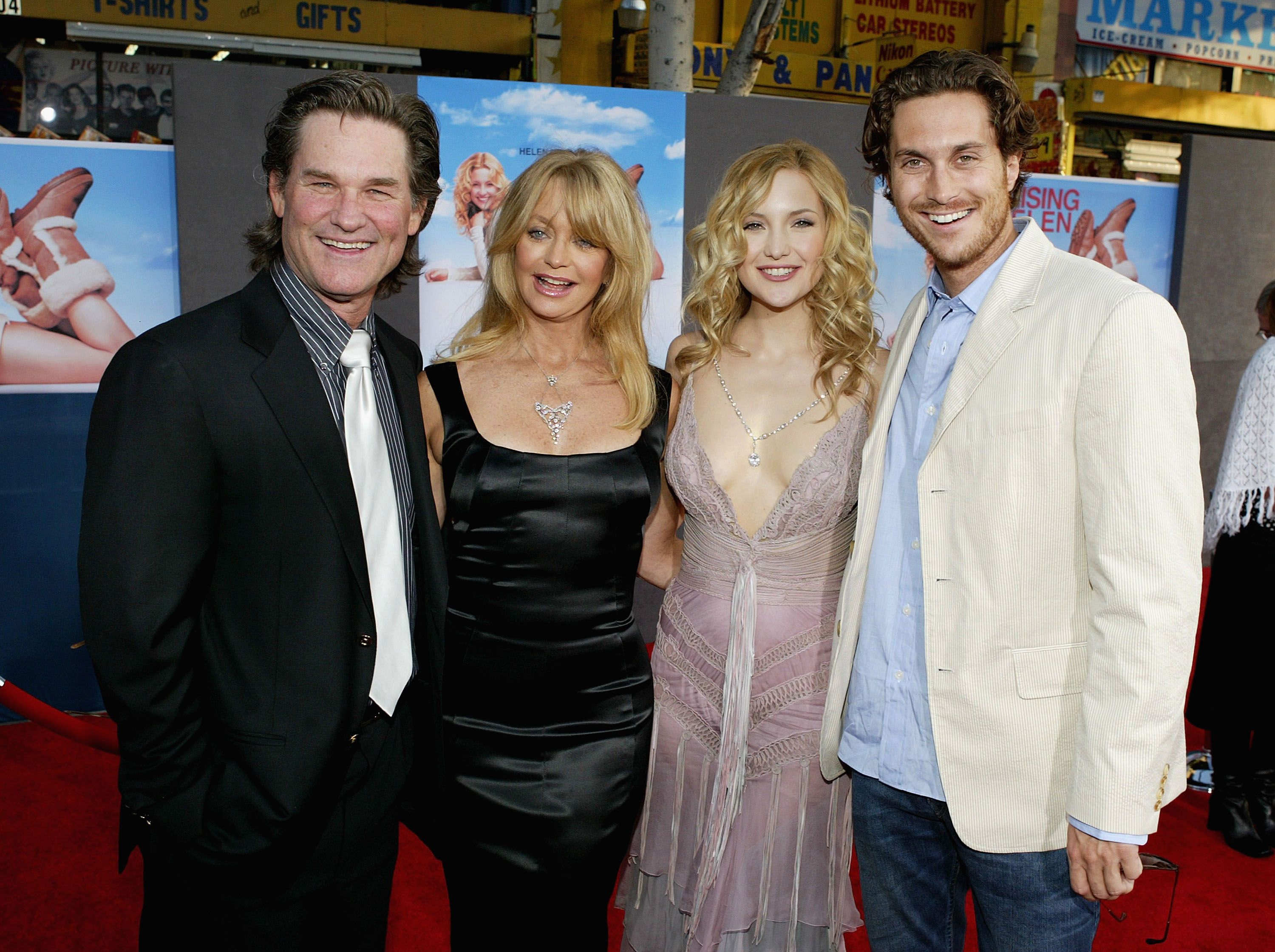 Kurt Russell, Goldie Hawn, and her children, Kate Hudson and Oliver Hudson, at the premiere of "Raising Helen" in 2004 | Source: Getty Images
Oliver, now 44, shared a throwback snap of himself with his sister and his biological father on Instagram on Father's Day, tagged his sister Kate and acidly captioned it:
"Happy abandonment day..."
Bill responded with angry outrage and labeled Oliver's post as a "malicious, vicious, premeditated attack" on himself and declared that as far as he was concerned, Kate and Oliver were no longer his children.
The singer, who has three more children, Emily, 38, and Zachary, 34, from his marriage to Cindy Williams of "Laverne & Shirley;" and daughter Lalania, 14, from another relationship, angrily told the press:
"I had five birth children (...) but I now consider myself a father of three. I no longer recognize Oliver and Kate as my own."
"They are no longer a part of my life. (...) He [Oliver] is dead to me now. As is Kate."
To add insult to injury, Oliver would later post a loving tribute to Russell, who came into his life when he was six years old and has been his de facto father, there to help and support him through thick and thin. He wrote:
"Mr. Russell, AKA PA.. you swooped in and completed our family. I was 6.. fearful and uncertain, and you taught me confidence and independence... "
Oliver has been working on rebuilding his relationship with his father and described the Instagram post that caused the contention as "black humor"
Russell didn't ground him. As punishment, he made Oliver shoot his own car with his paintball gun, dent it, and ordered him to drive it in that condition for as long as he owned it. It was a lesson Oliver never forgot.
Kate has revealed that she felt abandoned by her father, as did Oliver, but declared that she forgives him for distancing himself from his children. Kate described Bill's abandonment as a "blessing" and counts her mother as her greatest support and inspiration.
Kate adores Russell, whom she has known from the age of 2, and whom she calls "Dad." Kate and Oliver are also close to their half-brother Wyatt Russell, 34, who is also an actor. The three siblings are devoted to Hawn and Russell, who are doting grandparents to Oliver and Kate's six children.
Oliver reached out to Bill, and the result was their first meeting in over 12 years. Since then, father and son have tentatively been rebuilding their relationship. Oliver himself is a doting dad to his three children, daughter Wilder, 13, and sons Bodhi, 10, and Rio, 7.
Please fill in your e-mail so we can share with you our top stories!