Steph & Ayesha Curry's Adorable Son Canon Holds His Mom's New Cookbook as He Gives His Approval
Ayesha Curry currently has quite a lot going on for her at this time with her sprawling business empire getting even bigger. However, she always has time to show off her adorable kids.
Yesterday, celebrity chef Ayesha Curry announced that her new cookbook is ready. However, instead of a press release, she did so with an adorable Instagram video of her son, Canon.
The short video showed the two-year-old flipping through the new book. Dressed in a striped one-piece pajama set, the little boy concluded his "reading" by giving his approval of the book.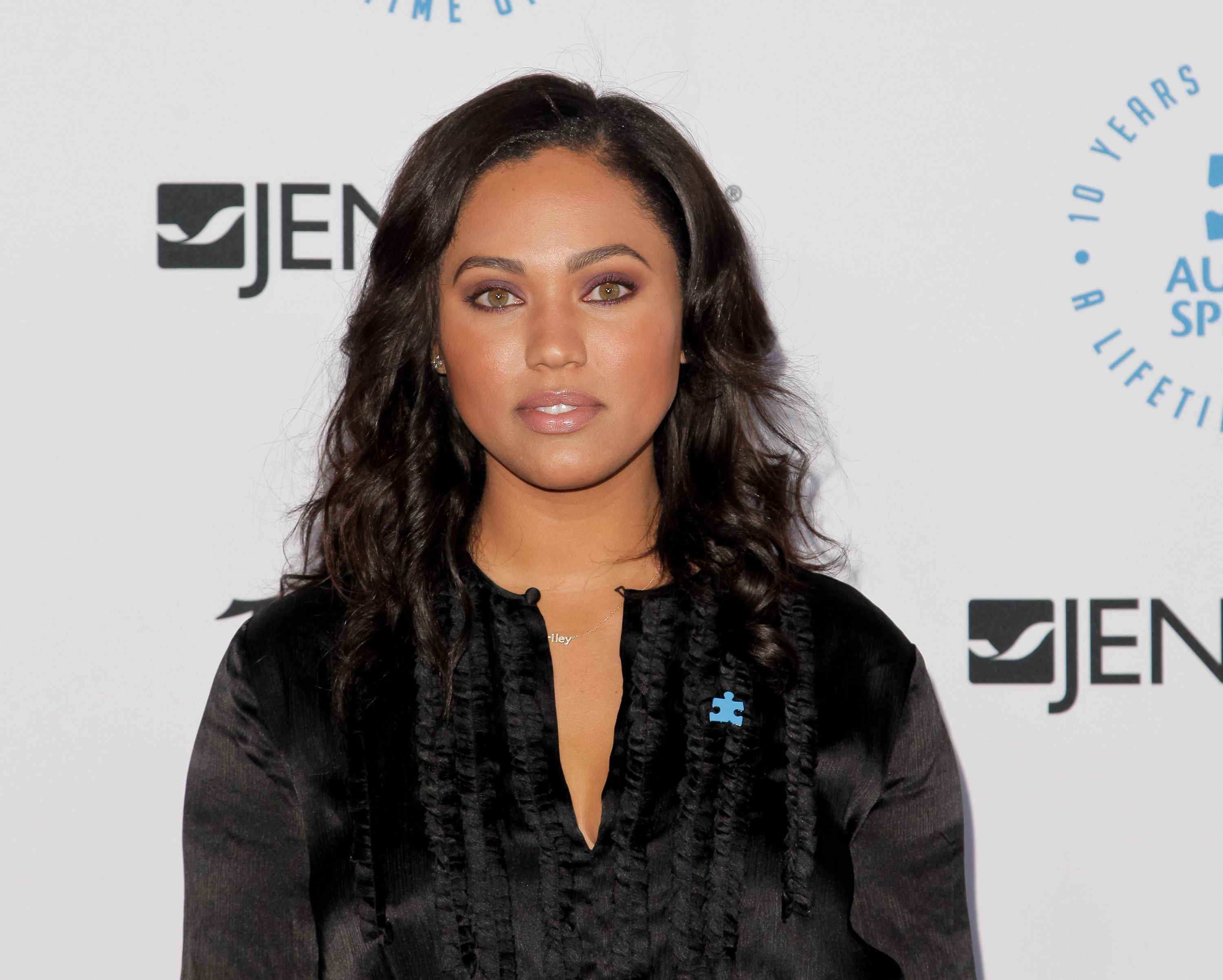 With the cutest baby voice, Canon said, "I love that" to the book, adding a few other incomprehensible baby babbles as he held the book up.
Ayesha was more than happy about her son liking the book and told her fans in her caption that it was finally ready. In part, she said:
"Canon approves!!! It's cookbook week for me and I'm nervous, excited, anxious... I put so much love into this cookbook! I hope you and your families enjoy it as much as we have been!"
The celebrity chef added that fans would be able to order the book titled "The Full Plate" via a link in her bio. The new cookbook is the latest in Ayesha's set and it already has a lot of fans excited. Surely, Canon's approval makes even more of a difference.
Ayesha also gave fans a sneak peek into the Curry family home last week.
Canon has been an exciting kid to watch grow up. Known by his family as "the Young Wolf," he has developed into quite the chatterbox. 
Even for a two-year-old, Canon has grown significantly. Apart from his bulky frame, he's also growing quickly. Earlier this month, Ayesha even shared a video of him singing along to the ABC song.
Along with his sisters, Riley and Ryan, Canon has become a significant part of why many love the Currys so much. 
As for Ayesha, the celebrity chef is gearing up for the release of her new book. Speaking with news sources recently, she shared that the book takes readers through a flavorful set of recipes that they can make in no time.
The chef added that the book also includes diverse recipes that can bring families together and are pretty easy to make. 
Ayesha also gave fans a sneak peek into the Curry family home last week. Their house, which is located in Atherton, California, reportedly cost $31 million.
Since moving into the house last year, the Currys have made it a true home. Ayesha even designed it herself as she claimed that she went for a more relaxing feeling for the house.