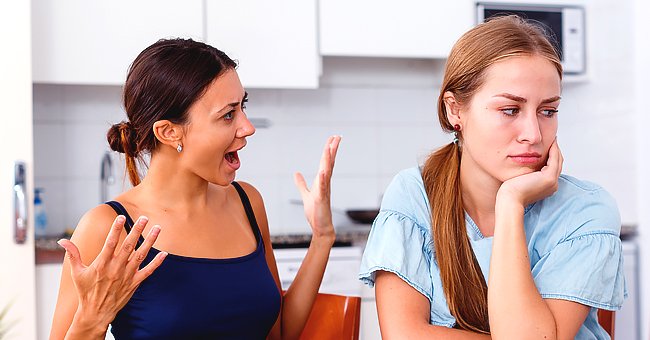 shutterstock.com
Woman Kicks a Friend Out of Her House for Something She Said
A bereaved woman wants to know if it was wrong of her to kick her friend out of her home because of something she said while they hung out.
Since the social distancing regulations seemed to have eased up in her area, the woman had decided to invite two of her friends, also women, over to watch a game.
Friend A, one of the women she invited, has had a very traumatic couple of years. She became widowed after her husband was killed on deployment in 2019, and some months ago, her six-year-old son died after battling cancer.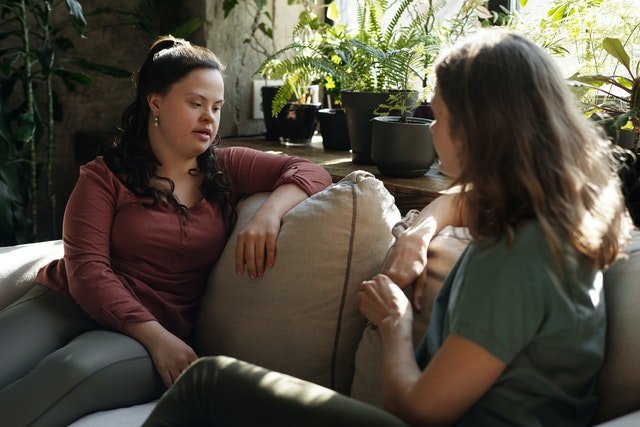 Two women sit on a couch talking | Photo: Pexels
The losses devastated her, and at the time of the meeting, the woman says Friend A was still terribly shaken by it. The meeting had been her first attempt at hanging out after the tragedy.
The second woman she invited, "Friend B" was traditional and religious, unlike the woman and Friend A. This was no issue, and the three have been coexisting peacefully with their differing views for about four years.
According to the woman, Friend B had only brought up what she believes are the merits of religion a few times before; however, she and Friend A had always avoided responding to it, after which Friend B would drop the subject.
It was all fine since the religious woman was never pushy with her beliefs. However, on that fateful day, the woman and her religious friend listened to Friend A lament while doing their best to keep her comforted.
While the waterworks continued, Friend A then wondered out loud what exactly she had done wrong to deserve the two tragedies that befell her.
Friend B immediately answers and says, "well I can tell you that! You didn't allow god and the bible into your life, so god punished you for it. Can you blame him?".
The statement shocked the bereaved woman but angered the woman who invited them. She lost her temper and yelled as she told the religious woman how unnecessary and painful the statement had been.
The woman went ahead to kick Friend B out while telling her not to contact her ever again. Friend B tried to say she hadn't meant to be hurtful, but the woman had no desire even to listen.
Finally, Friend B left, and the woman returned to offer her shoulder to the crying woman. After they spoke for some time, Friend A calms down, and things return as close to normal as possible.
of someone getting kicked out is that of a woman who kicked her friend out of her house because of breastfeeding
Please fill in your e-mail so we can share with you our top stories!