Ruth Bader Ginsburg — People Pay Tribute to the Late Justice at Supreme Court Vigil
Hundreds of mourners have gathered at the Supreme Court building to pay their last respects to Justice Ruth Bader Ginsburg, who passed away on September 18.
Many people were noticeably emotional as they filed the steps of the Supreme Court with bouquets. Some also put handwritten signs that thanked Ruth Bader Ginsburg for the difference she has made in people's lives.
In an interview with PEOPLE, a 55-year-old teacher from Arlington, Virginia, named Dean Howarth, said: "She was holding on for us, she never could rest."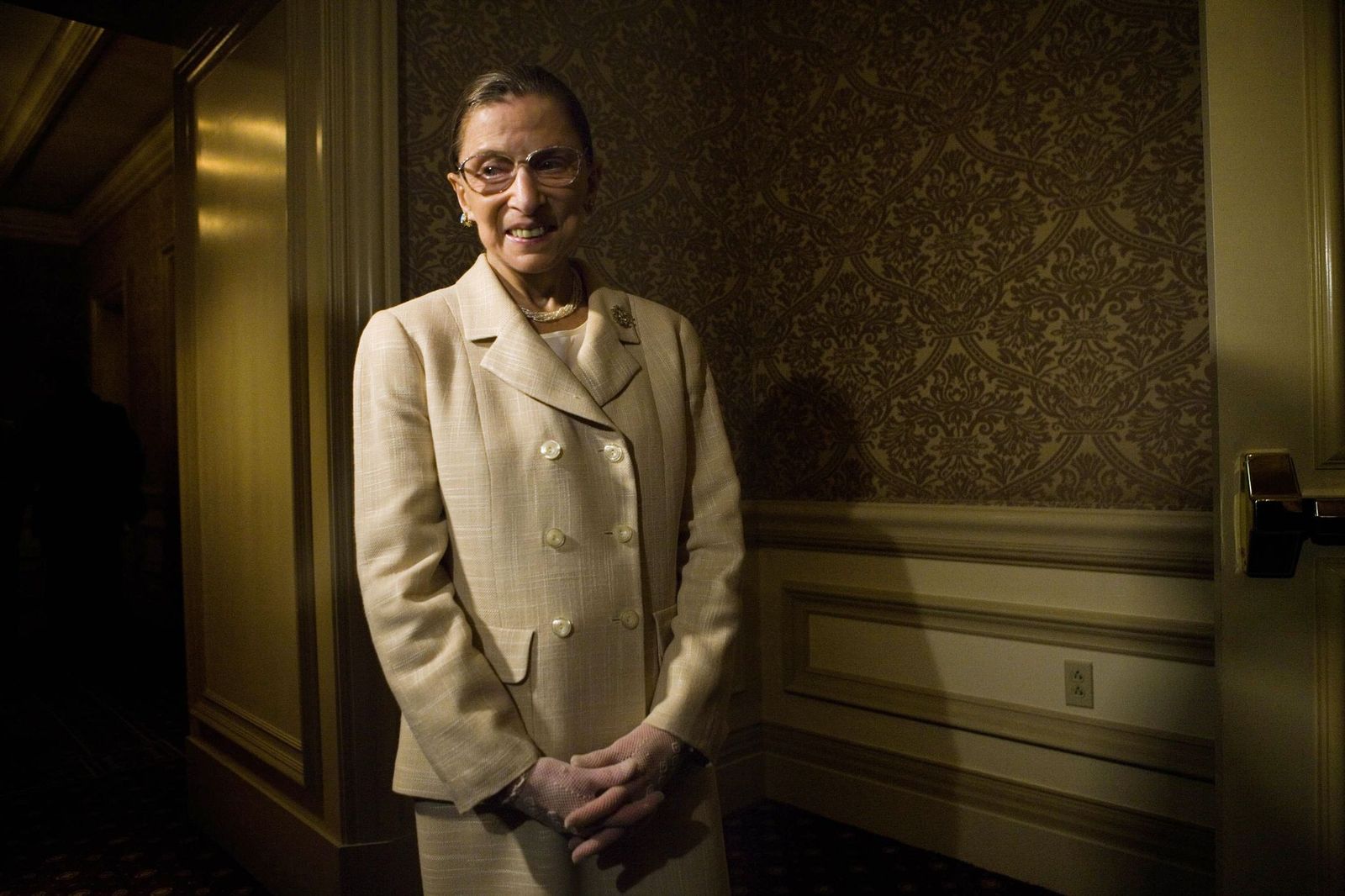 Ginsburg passed away at her home at the age of 87, as reported by CBS News. She was the first Jewish woman to be appointed to the Supreme Court.
Former US president Bill Clinton, who nominated her to the Supreme Court in 1997, described Ginsburg as a "magnificent judge and a wonderful person." He also called her "a brilliant lawyer with a caring heart."
Many parents also shared the moment with their children, explaining to them the importance of Ginsburg's legacy.
My heart hurts that we lost Supreme Court Justice #RuthBaderGinsburg this week, but it's been so beautiful to see the outpouring of love and esteem for this feminist icon and warrior for human rights. pic.twitter.com/bUswV2Gzu7

— Christina Aguilera (@xtina) September 20, 2020
Dana Marlowe from Silver Spring, Maryland, told PEOPLE that in Jewish tradition, people leave a rock on the headstone when somebody passes on.
So after finding out about Ginsburg's death on September 18, which marked the first night of Rosh Hashanah, the Jewish New Year, Marlowe decided to bring a rock.
She said she left it at the corner of the steps of the Supreme Court. Many parents also shared the moment with their children, explaining to them the importance of Ginsburg's legacy.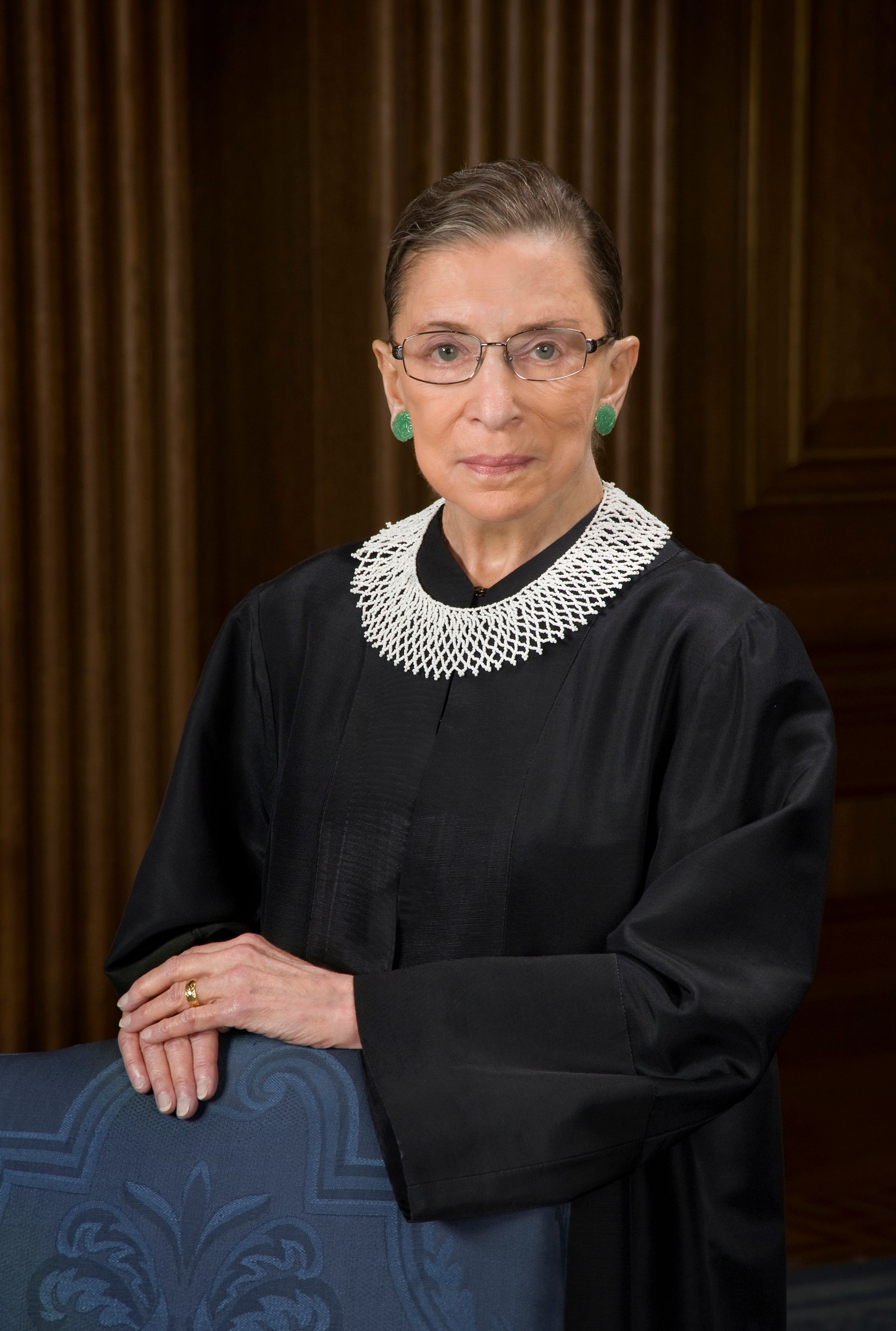 Laila Chen, a doctor in Manhattan, said she felt a strong desire to go to the Supreme Court building to grieve with people who, like her, deeply cherished the late justice.
While a few children there may have been discovering about Ginsburg's legacy for the first time, Chen's 7-year-old daughter, Lucy, was already an avid fan.
Lucy shared in the interview with PEOPLE that she was Ruth for Halloween two years ago because she wanted to dress as somebody strong and somebody who has made people's lives better.
Ramon Alvera, an accountant in Atlanta, also reflected on how he explained Ginsburg's legacy to his daughter, who is only three years old. Alvera said he told his little girl in the best way she would understand.
He explained to her that the reason they were on the Supreme Court's steps was because of a woman named Ruth, who worked in that building and did so much good in the world.
Meanwhile, in a statement released on September 18, the Supreme Court said that Ginsburg was surrounded by her loved ones when she died of metastatic cancer complications at her home in Washington, D.C.
After the devastating news about her passing was made public, the eight sitting justices recalled the beloved jurist as a "champion of justice," an "inspiration," and a "dear friend" in individual statements.