ET: Ruth Bader Ginsburg Was Determined to Have Kept Doing the Job She Loved until the Very End
On September 18, 2020, Supreme Court Justice Ruth Bader Ginsburg sadly passed away at age 87. A source has since revealed that Ginsburg had intended to do her work until the day she died.
The late Justice Ruth Bader Ginsburg was the second woman to preside in the Supreme Court. In total, there are only four women who have held this role.
She was the oldest justice and she served in her role for 27 years. Besides her work at the Supreme Court, Ginsburg was a pioneer of women's rights and gender equality.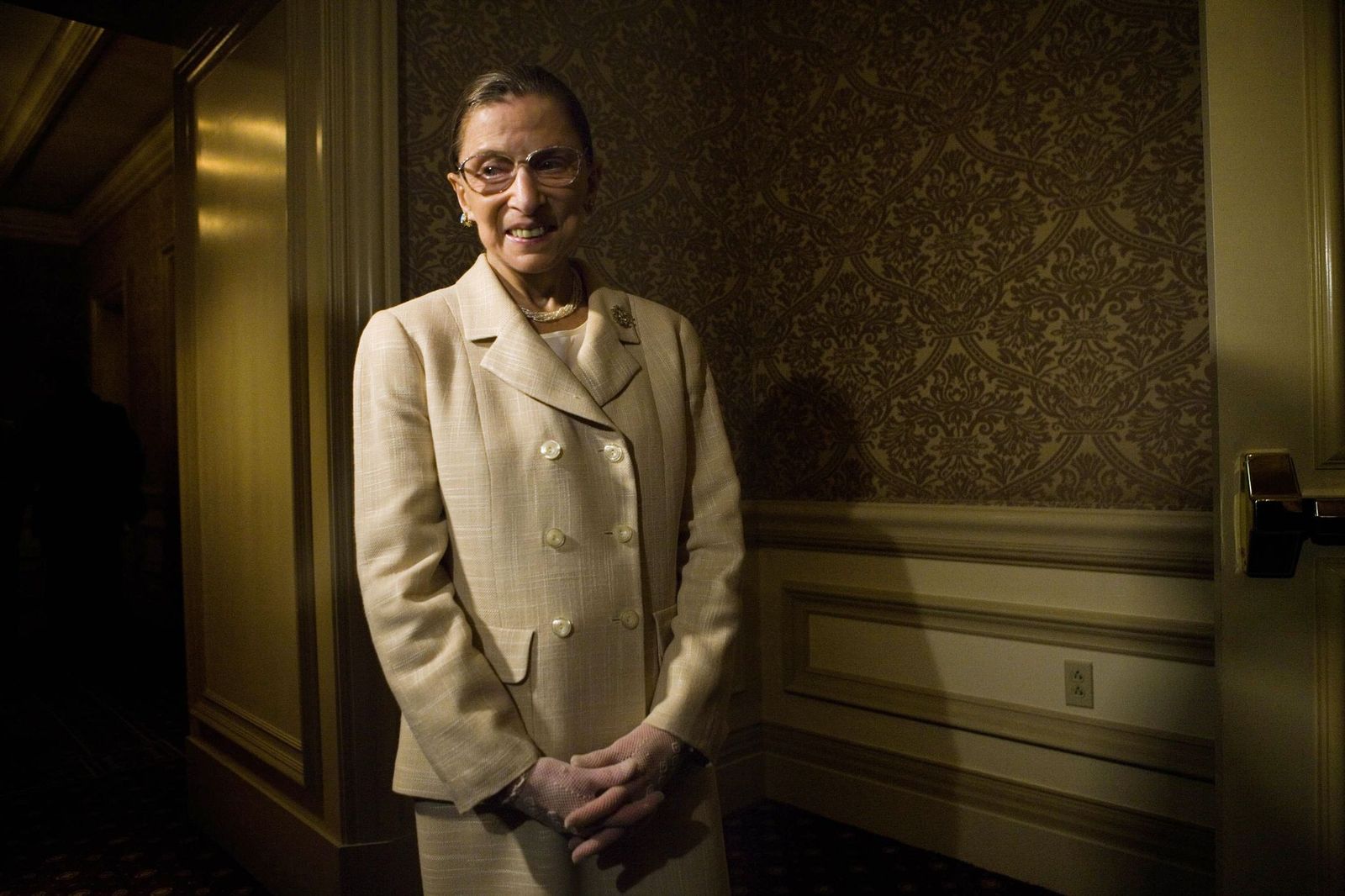 RUTH'S PASSING
Ginsburg sadly died on Friday from complications of metastatic pancreas cancer. In remembrance of the late justice, Hulu is currently streaming the 2018 documentary, "RGB."
The documentary creator's Julie Cohen and her directing partner, Betsy West, were interviewed the same year by "Entertainment Tonight" to discuss her legacy. Despite being elderly and sickly, Ginsburg confessed, at the time, to Cohen and West:
"I will do this job so long as I can do it full steam."
My heart hurts that we lost Supreme Court Justice #RuthBaderGinsburg this week, but it's been so beautiful to see the outpouring of love and esteem for this feminist icon and warrior for human rights. pic.twitter.com/bUswV2Gzu7

— Christina Aguilera (@xtina) September 20, 2020
GINSBURG'S CANCER BATTLE
She was already suffering from pancreatic cancer. In July 2020, the justice revealed that she was being treated for a recurrence of cancer in her liver.
The note served as evidence of Joshua Mogil and Ruth Bader Ginsburg's special bond.
She shared how on May 19, 2020, she had started a course of chemotherapy called gemcitabine to treat the recurrence of cancer. In February 2020, she had a periodic scan which was followed by a biopsy that revealed lesions on her liver.
Someone changed New York City's C train 50th street subway station into "Ruth Street" to honor the late Supreme Court Justice Ruth Bader Ginsburg. https://t.co/dUrY3v1EL1 pic.twitter.com/kzLtjKodcP

— ABC News (@ABC) September 21, 2020
RUTH'S MOST RECENT HOSPITALIZATION
Her most recent hospitalizations were for the removal of gall stones. She also had to have some treatments for an infection that was unrelated to the cancer.
The late justice passed away last week surrounded by her family at her home in Washington, DC. Earlier this year, she had to undergo chemotherapy for a recurrence of cancer.
😭

"My dearest Ruth, you are the only person I have loved in my life."

In 2016, Justice Ruth Bader Ginsburg recited a handwritten letter that her late husband, Marty, had drafted to her when he was ill at a hospital in 2010. Listen here: pic.twitter.com/ntxKtWWE46

— Alyssa Milano (@Alyssa_Milano) September 21, 2020
GINSBURG'S WORK
Ginsburg had served on the Washington D.C. federal appeals court. Besides her Supreme Court work, she also launched the American Civil Liberties Union (ACLU) Women's Rights Project.
Candles were lit and flowers left outside of the Brooklyn Supreme Court in New York in memory of Justice Ruth Bader Ginsburg. Ginsburg was born in Brooklyn in 1933. https://t.co/CZEHA7At9w pic.twitter.com/93s3vIg06m

— ABC News (@ABC) September 21, 2020
SOME OF HER ACHIEVEMENTS
From 2004 to 2011, "Forbes" named her one of the 100 Most Powerful Women and in 1993 she was nominated by President Bill Clinton. Ginsburg was paid tribute to by fans and other celebrities including her neighbor Joshua Mogil, 31.
Justice Ruth Bader Ginsburg was proof that courage, conviction, and moral clarity can change not just the law — but also the world. pic.twitter.com/G50Y2KBtWL

— Joe Biden (@JoeBiden) September 20, 2020
RUTH'S NEIGHBOR
Mogil is a recent law school graduate who's lived in the apartment next door to Ginsburg for the past four years. The late justice was his mentor and his personal inspiration.
Story to make you smile: #RBG was my dear neighbor, and ppl always sent her flowers for her birthday. One year I decided to go another route: @WonderWomanFilm cape. It was a risky gift (she was a style icon). Took it in stride! RBG, you were Wonder Woman. We continue your fight! pic.twitter.com/lQwhFz0ywp

— Josh Mogil (@joshmogil) September 19, 2020
NEIGHBOR MOURNS RUTH
On Saturday morning, Mogil shared a handwritten note he received from the justice in 2019. The note served as evidence of their special bond.