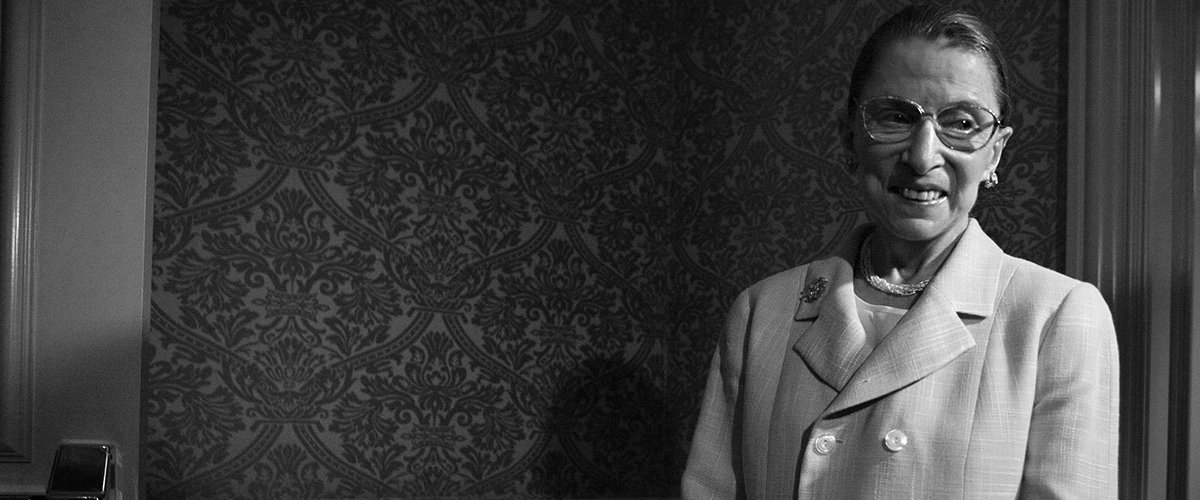 Getty Images
Justice Ruth Bader Ginsburg to Be Honored with Statue in Brooklyn
Associate Justice Ruth Bader Ginsburg, who recently passed away at the age of 87 due to complications of metastatic cancer, will have a statue in her memory.
The announcement was made by New York Governor Andrew Cuomo on Saturday, one day after the passing of the iconic jurist, who said that the statue would honor Ginsburg's "life and legacy."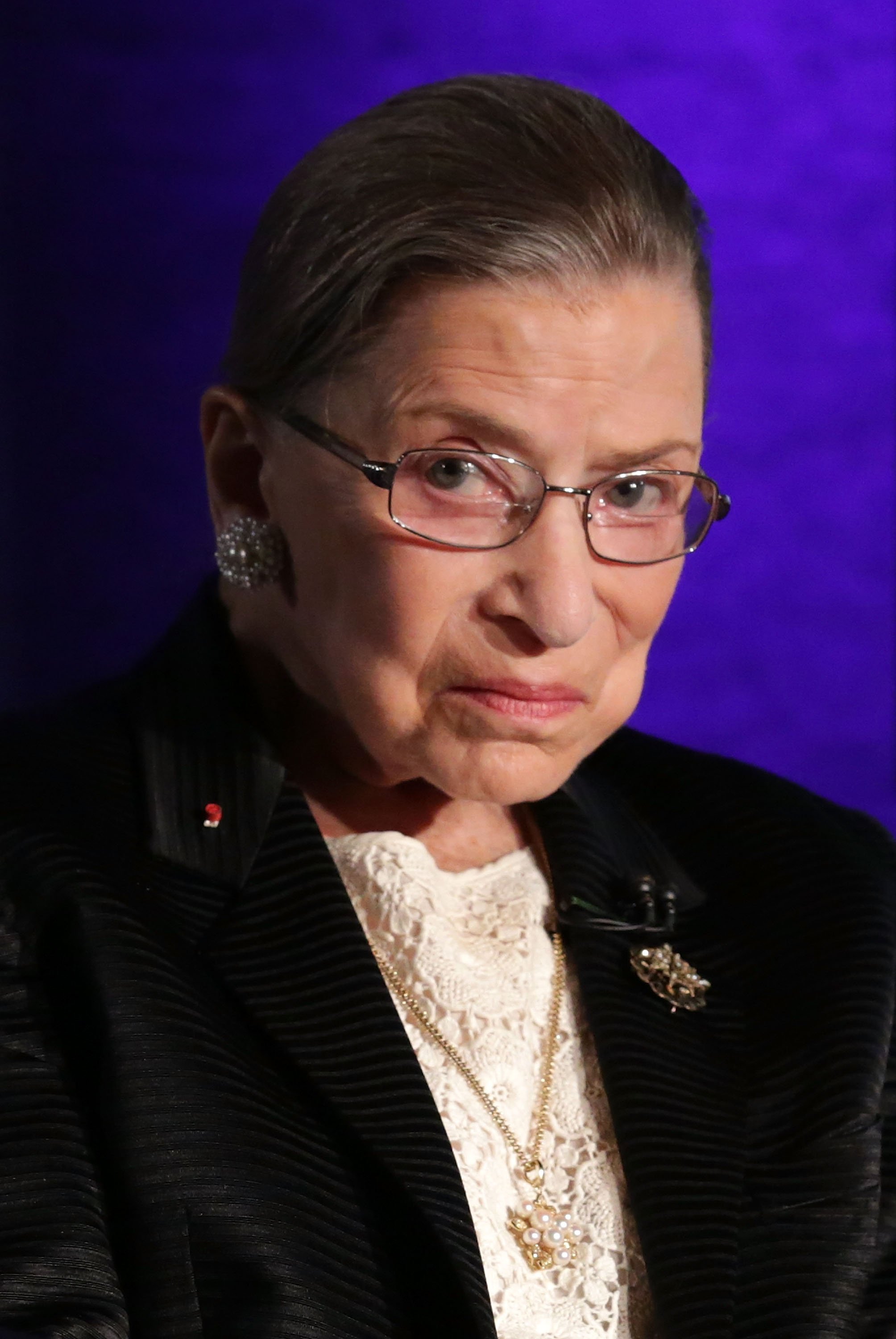 Late Supreme Court Justice Ruth Bader Ginsburg at the taping of "The Kalb Report" at the National Press Club in Washington, DC. | Photo: Alex Wong/Getty Images
A SYMBOL OF JUSTICE AND INTEGRITY
According to Cuomo, the statue will be built and placed in Brooklyn, her hometown, as a physical reminder of Ginsburg's contributions to the country and to serve as inspiration for future generations. He added:
"Justice Ruth Bader Ginsburg selflessly pursued truth and justice in a world of division, giving voice to the voiceless and uplifting those who were pushed aside by forces of hate and indifference."
Besides hailing the late 87-year-old's crucial role in gender equity and civil rights movements, Cuomo recalled how Ginsburg continued to work despite "several bouts of cancer."
The Supreme Court announced that a private interment service for Ginsburg will be held at Arlington National Cemetery.
A LONG HISTORY OF HEALTH PROBLEMS
As aforementioned, the Justice lost the battle to metastatic cancer, but she never gave in to the disease. In fact, she refused to walk away from the Supreme court even while receiving chemotherapy treatment:
"I have often said I would remain a member of the Court as long as I can do the job full steam. I remain fully able to do that."
Ginsburg had a long history of cancer-related scares. In 1999, she underwent surgery for colorectal cancer and ten years later she was diagnosed with pancreatic cancer.
In late 2018, the Justice was learned that she had lung cancer and started receiving chemotherapy treatment for a recurrence of pancreatic cancer in July of 2020.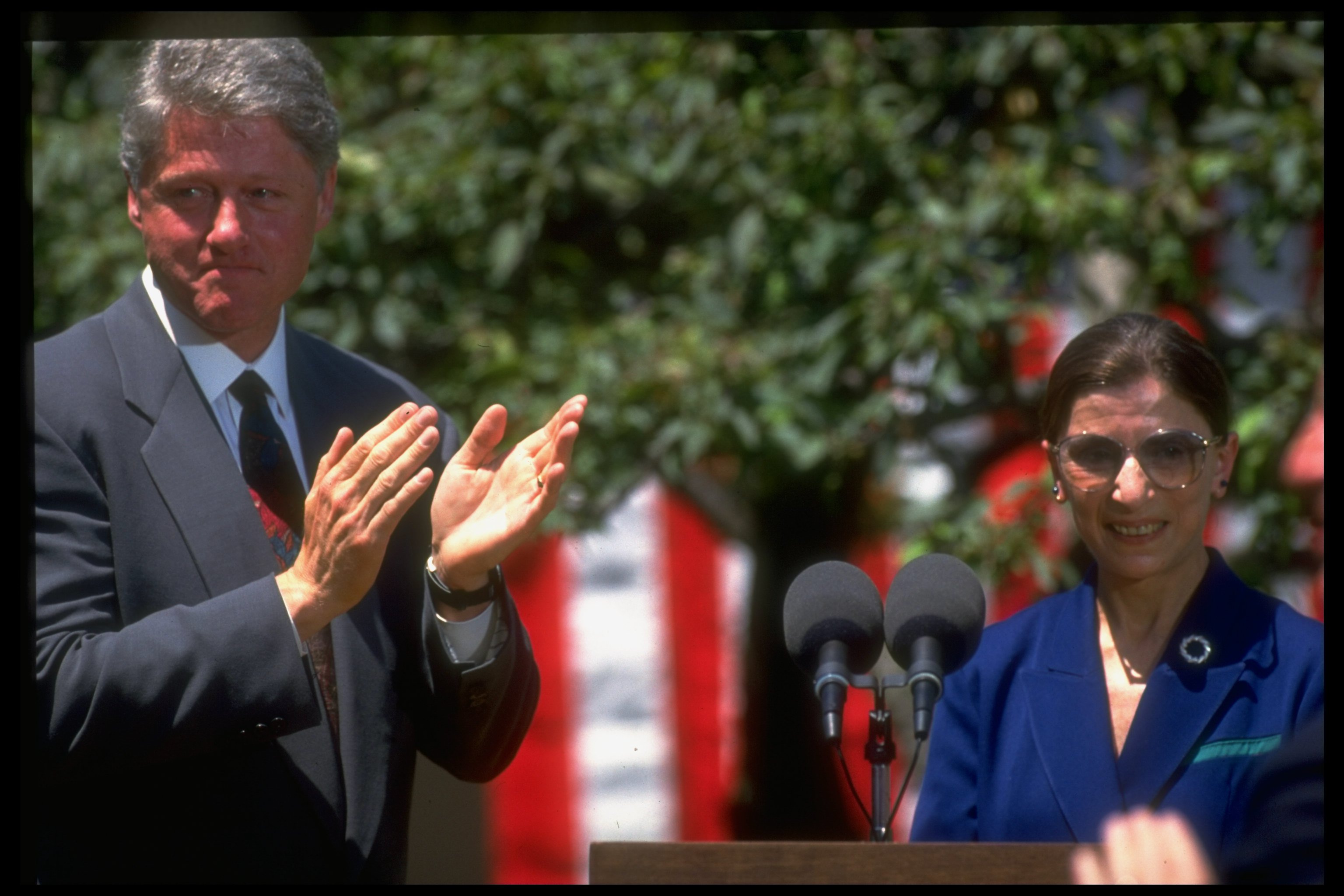 Former United States President Bill Clinton applauding Judge Ruth Bader Ginsburg after Supreme Court nominee's acceptance speech at the White House Rose Garden in Washington D.C. | Photo: Dirck Halstead/The LIFE Images Collection via Getty Images/Getty Images
REMEMBERED BY BILL CLINTON
Former United States Bill Clinton, who appointed Ginsburg to the Supreme Court back in 1993, spoke highly of the late jurist following the news of her passing.
According to the 74-year-old, Ginsburg was "one of the most extraordinary Justices ever to serve on the Supreme Court" and praised her for moving the country closer "to a more perfect union."
On Friday, the Supreme Court announced that a private interment service for Ginsburg will be held at Arlington National Cemetery. The date and time are yet to be revealed.
Please fill in your e-mail so we can share with you our top stories!