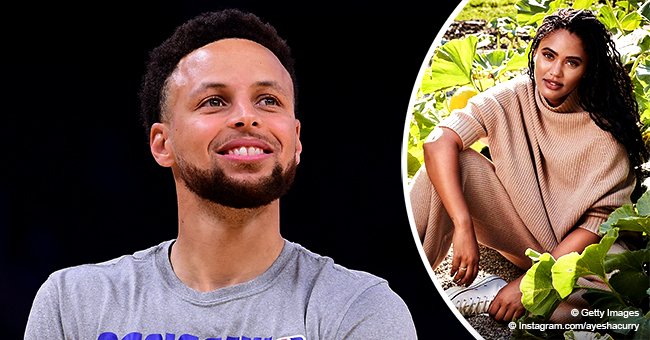 instagram/ayeshacurry
Ayesha Curry Looks Beautiful in Beige Outfits as She Poses in Photos for Domino Magazine
Ayesha Curry is on the cover of Domino Magazine and she looks fantastic. Check out the stunning photos now.
Ayesha Curry may be married to one of the greatest basketball players at the moment but she is hugely accomplished in her own right.
She and Steph Curry have been married since 2011 and have three children together, daughters Riley and Ryan, and their son Canon.
In addition to her husband's basketball career, Ayesha is an exceptional chef and has even opened restaurants and written cookbooks, regularly sharing photos of her delicious creations with her Instagram followers.
Recently, the star revealed that she would be gracing the cover of Domino magazine and shared the stunning photo with fans writing:
"What a day. God is good. Thank you @dominomag for having me on your cover! **Fun fact: I'm wearing @stephencurry30's Black History Month Curry 7's ???**."
Fans were thrilled for the star, many taking to the comment section to congratulate Ayesha for the cover page and many calling her a queen.
Ayesha also shared a photo from the shoot showing her sitting amongst her pumpkin leaves wearing a tan jersey outfit and white converse shoes.
He shared a heartwarming photo of the couple kissing on rocks by the ocean.
Last month, Ayesha and her husband celebrated their ninth wedding anniversary with the basketball player taking to his Instagram to celebrate the milestone.
He shared a heartwarming photo of the couple kissing on rocks by the ocean, thanking his wife for making him a better man. He wrote:
"Thank you for always making me better, for pushing me, for keeping it real with me, for bringing light and energy to every room you walk in..."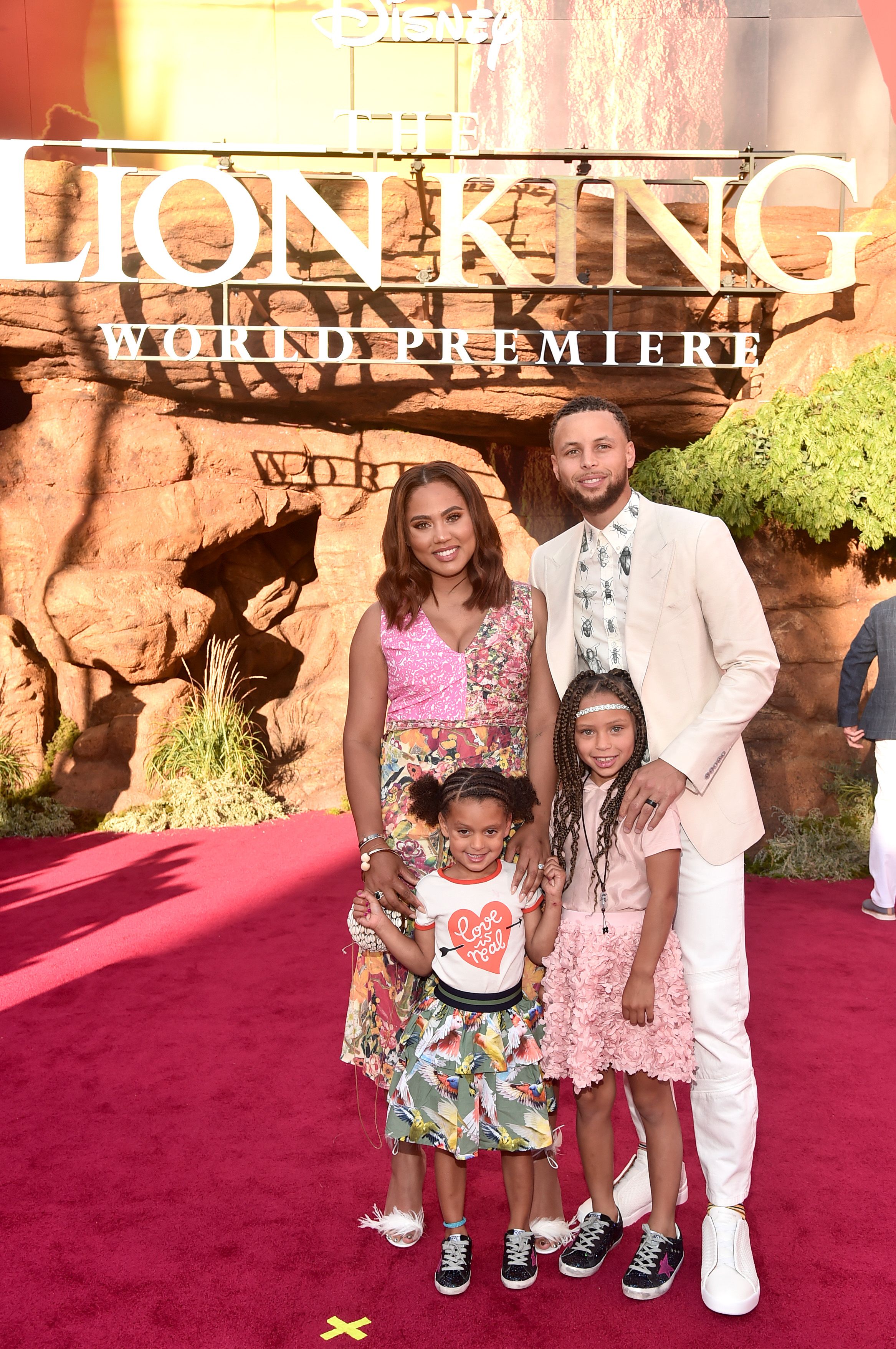 Ryan Curry, Ayesha Curry, Riley Curry, and Stephen Curry attend the world premiere of Disney's "The Lion King" in July 2019 | Photo: Getty Images
Ayesha met her husband when they were both teenagers and attended the same church youth group in Charlotte. However, they did not date at first and reconnected years later when she moved to Hollywood to pursue acting.
After reaching out on Facebook, the pair eventually started dating and were engaged in 2010, with Ayesha revealing that Curry had proposed outside his parent's house while it was raining.
When it comes to keeping their marriage healthy, Ayesha revealed that it was advice from their parents that helped, which was to put each other first.
While she admitted that it was hard, especially with children, they make time for each other, including communicating and having regular date nights.
Please fill in your e-mail so we can share with you our top stories!