See the Sweet Tribute Diddy's Eldest Daughter Chance Shared in Honor of Her Mom's Birthday
P. Diddy's eldest daughter honored her mother's birthday by sharing a sweet birthday tribute to her Instagram page. Check out what she had to say. 
P. Diddy's daughter, Chance, celebrated her mother's birthday by honoring her with a series of sweet photos shared on her social media. 
Chance's mother is Sarah Chapman and the rapper also has children with Kim Porter who passed away in 2018 due to complications caused by pneumonia. 
This year, Chance shared two sweet photos of her mother with one of them showing the mother-daughter duo on the beach and Chapman wearing an orange skirt and bikini. 
In the second photo, both Chapman and her daughter are wearing matching jumpsuits as she gazed down sweetly at her daughter. Chance captioned them:
"Happy Birthday Mommy!! I love you so so so so much and thank you for always being there for me ?❤️❤️."
Diddy's family has gotten closer since losing Porter, with Chance celebrating her 13th birthday with a memorable family trip to Disneyland. 
The teenager shared the snap to her social media, showing her twin sisters and brother Christian while Chapman took the photo.
He had previously been a "part-time" father.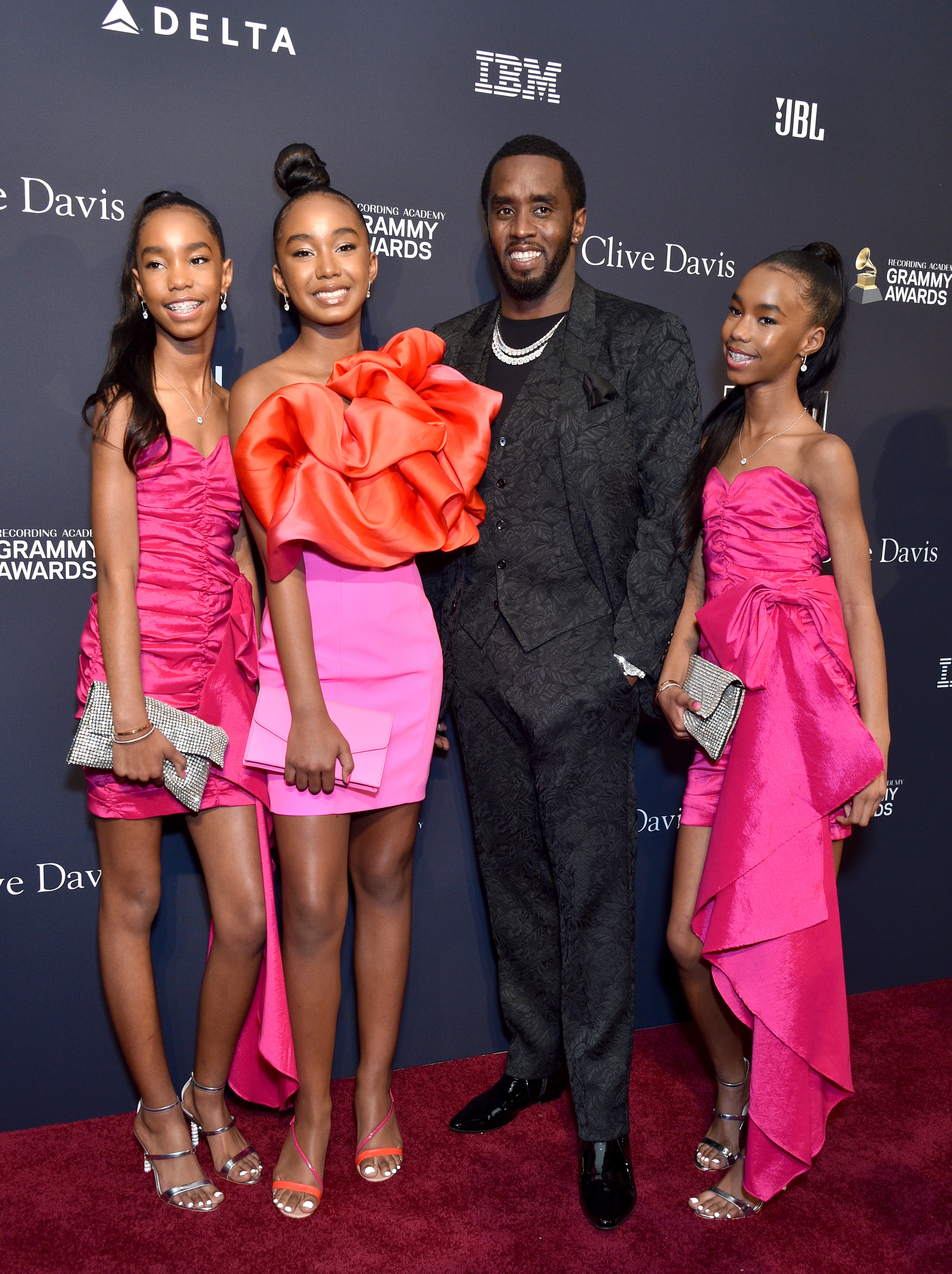 After Porter's death, Diddy spoke about how their lives had changed, sharing that he had to send people out so that his children would not find out on social media or the news. 
The father of six added that he had to become more present for them, admitting that he had previously been a "part-time" father. He said:
"I'm just a lot more present, and, most important, now my kids come before anything else in my life."
The proud father has been sharing heartwarming moments with his children, including a sweet video dancing with his daughter Chance. 
In the heartwarming post, Diddy twirled his daughter and it ended with him kissing her forehead. 
The rapper has six children, Justin, Christian, Chance, D'Lila, Jessie, and Quincy. Quincy's mother is Porter, while his father is Al B. Sure.
Last year, Diddy shared a touching photo showing his entire family with Porter and Chapman, as he praised the mother of his children, including Justin's mother, Misa Hylton-Brim.