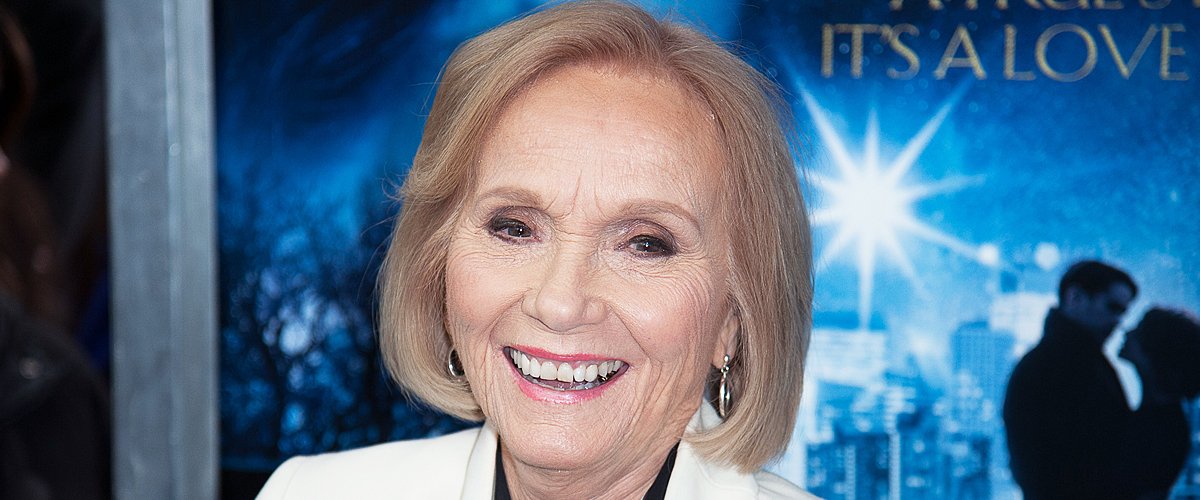 Getty Images
Eva Marie Saint Turned 96 This Year — inside the Oldest Living Oscar Winner's Life and Career
At 96, veteran actress Eva Marie Saint is one of the last surviving stars from the golden era of Hollywood cinema. However, what makes her acting journey that spanned over seven decades, genuinely special is that she did it alongside her husband of 65 years, Jeffrey Hayden.
Over the years, Hollywood has developed a notoriety for destroying even the most perfect love stories. For most of the celebrities that get caught up in the glitz and glamour of Hollywood, their relationships almost certainly collide with the wrecking ball called FAME.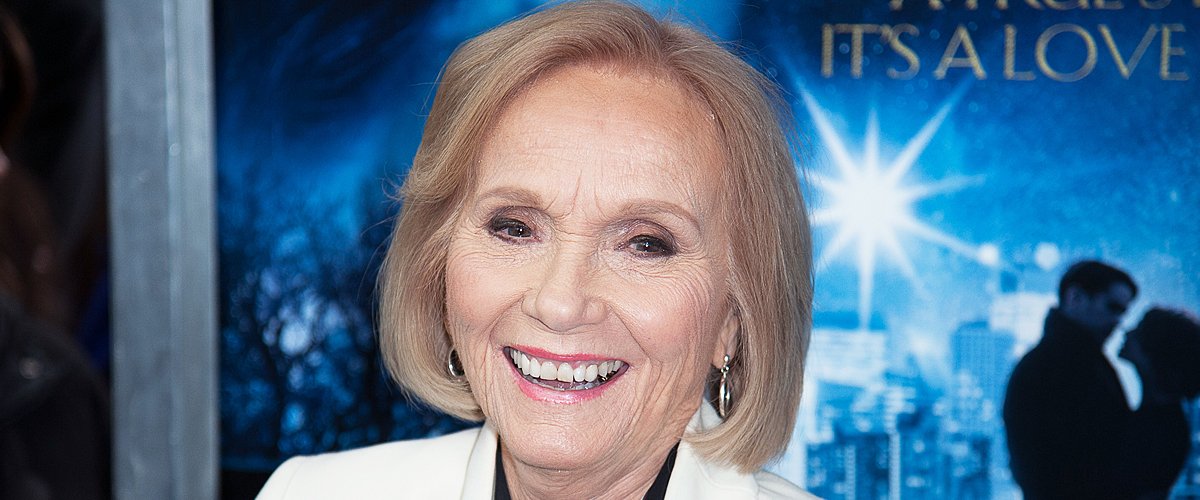 Eva Marie Saint attends the "Winter's Tale" world premiere at Ziegfeld Theater on February 11, 2014 | Photo: Getty Images
Thankfully, the reverse is the case when talking about legendary actress Eva Marie Saint. Despite spending most of her life in Hollywood, the award-winning actress never immersed herself in the celebrity lifestyle and remained focused on her family.
Saint is easily one of the most decorated actresses of her time. Still, above every other thing, her most treasured accomplishment is her family. Here is all you need to know about the screen goddess.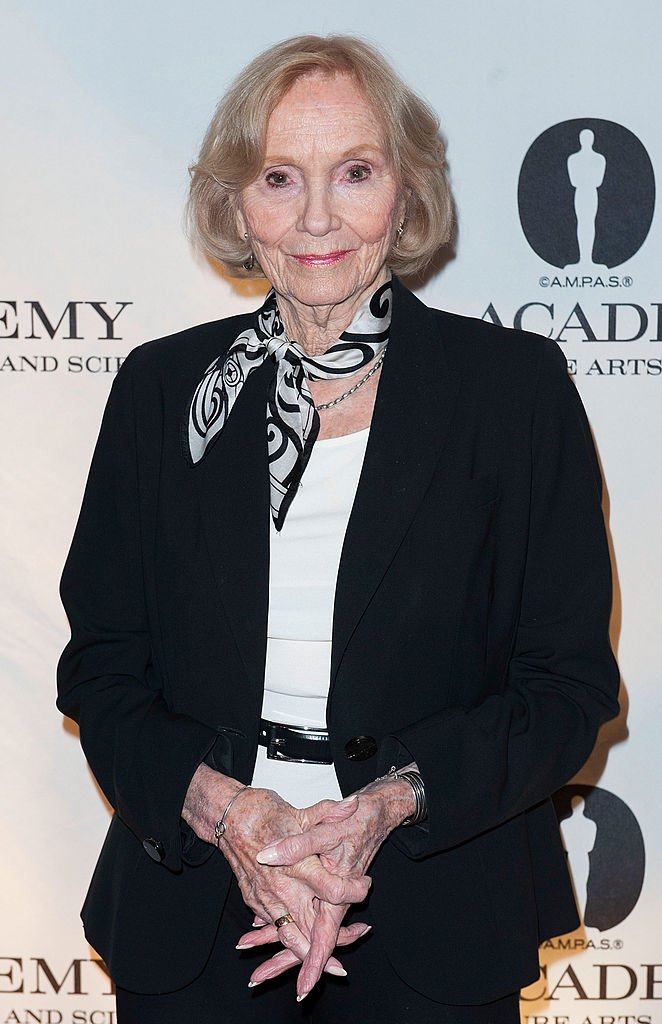 Eva Marie Saint attends The Academy Of Motion Picture Arts And Sciences' Hosts The Academy Nicholl Fellowships In Screenwriting Awards at AMPAS Samuel Goldwyn Theater on November 7, 2013 | Photo: Getty Images
INSIDE EVA MARIE SAINT'S LONG-LASTING MARRIAGE
Saint and Jeffrey Hayden met on the subway in New York City in 1949. Hayden was immediately struck by her beauty and presence and asked her to a coffee date. Saint let him know she was not a big fan of coffee, and the two later agreed to a lunch date.
The lovebirds developed a strong connection from the onset of their romance, and they both became significant influences on the other's career path.
Eva Marie Saint's husband was into radio at the time, but he later became a director, producer, and writer for television, film, and the theatre. Saint and Hayden dated for two years before they eventually tied the knot on October 28, 1951.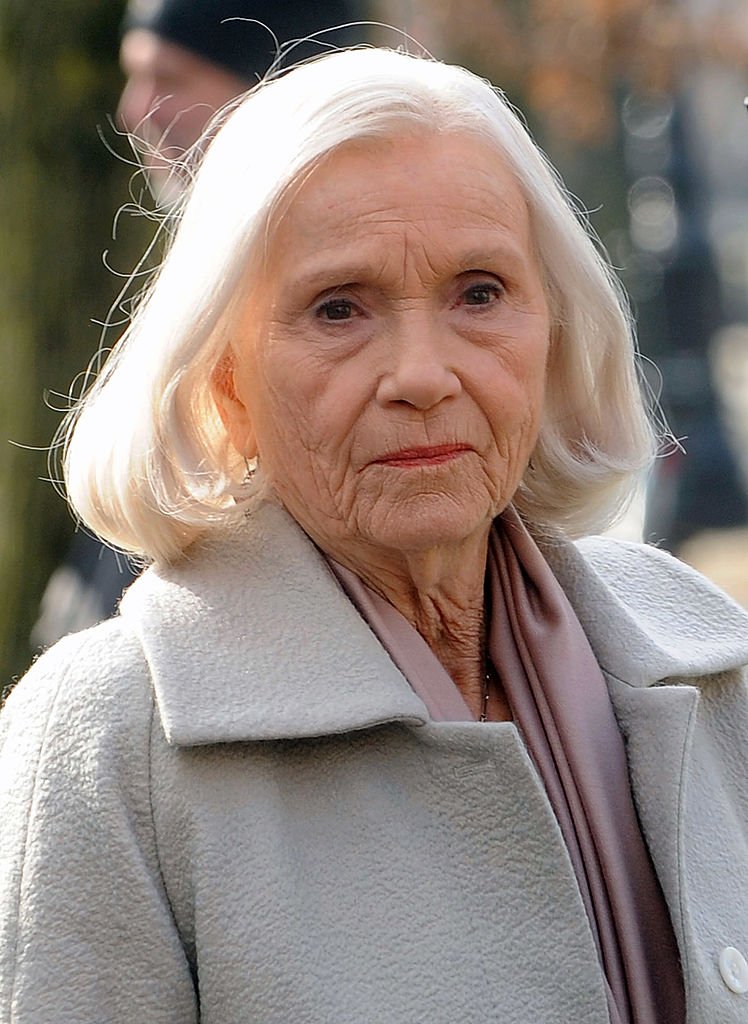 Eva Marie Saint filming on location for "Winter's Tale" on February 6, 2013 in the Brooklyn borough of New York City | Photo: Getty Images
Two days after winning an Oscar for Best Supporting Actress for her debut movie "On the Waterfront," the actress welcomed her first child, son Darrell Hayden. In 1958, the couple welcomed their second child, daughter Laurette Hayden.
Eva Marie Saint's children are both grown now, but none of them picked up their parents' love for filmmaking. Today, Darrell is a design instructor at a San Francisco university while Laurette is a marriage and family therapist. Apart from her two kids, Saint also has three grandchildren.
Despite starring alongside some of the hottest male actors of her era — including Marlon Brando, Cary Grant, Paul Newman, Henry Fonda, Gregory Peck, Richard Burton — she remained committed to Hayden, and together they beat the Hollywood breakup jinx.
For Saint, her marriage and family always comes first, and she had the perfect reason. She once said:
"[Acting] could be a lonely life. I met older actresses who never married, never had children. That's not for me. Much as I love this business, I don't want to grow old alone."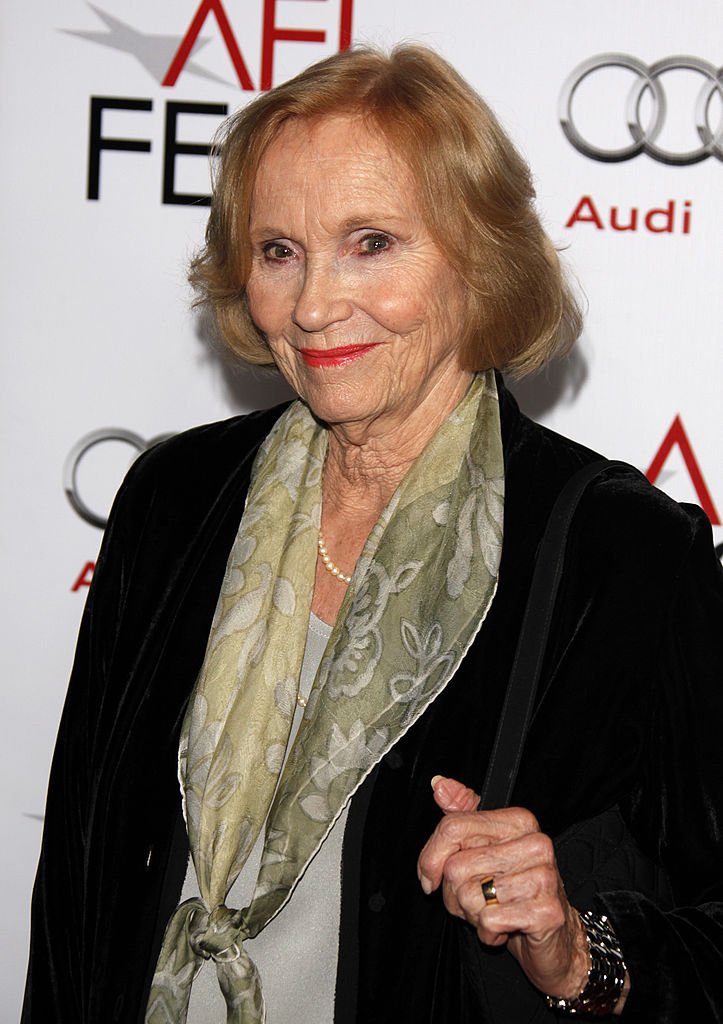 Screening Of "The Imaginarium Of Doctor Parnassus" on November 2, 2009 in Los Angeles, California | Photo: Getty Images
EVA SAINT MARIE LOSES HUSBAND
Sure enough, the Oscar-winning actress did not grow old alone and was happily married to her husband for 65 years until he sadly passed away on Christmas eve 2016 at the age of 90.
While breaking the news of his death, publicist Jeff Sanderson revealed that Hayden had been receiving cancer treatment for a year but ultimately lost the battle. He died at his home in Los Angeles and was surrounded by his family, including his wife, Saint.
Since her husband's death, Saint has been very vocal about their marriage and how supportive Hayden was of her career. In 2018, Saint was among the presenters at the 90th Academy Awards, and she took the opportunity to remember the man who cheered her own Oscar win in 1955.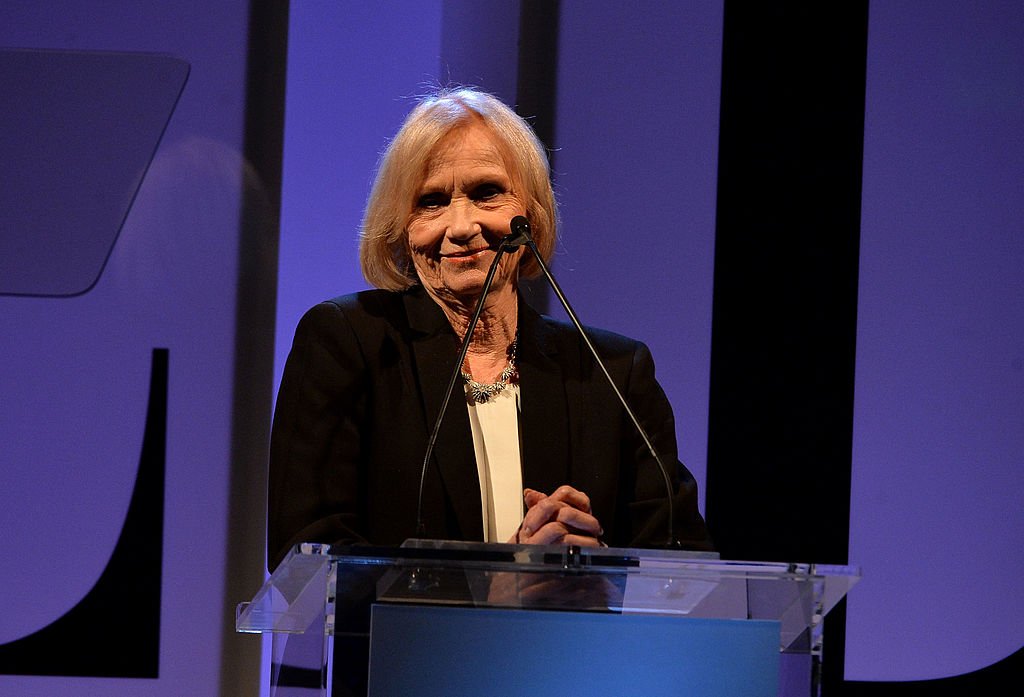 Eva Marie Saint speaks onstage at ELLE's 20th Annual Women In Hollywood Celebration at Four Seasons Hotel Los Angeles at Beverly Hills on October 21, 2013 | Photo: Getty Images
EVA SAINT MARIE'S ACTING CAREER
Eva Marie Saint made her acting debut in Elia Kazan's 1954 hit movie "On the Waterfront," which earned her an Academy Award for Best Supporting Actress. The film was a great commercial success and helped launch her acting career.
She went on to star in the pioneering drug-addiction drama "A Hatful of Rain" alongside Don Murray and Anthony Franciosa. She also featured in the civil war epic "Raintree County." However, her next significant role came in the 1959 classic "North by Northwest."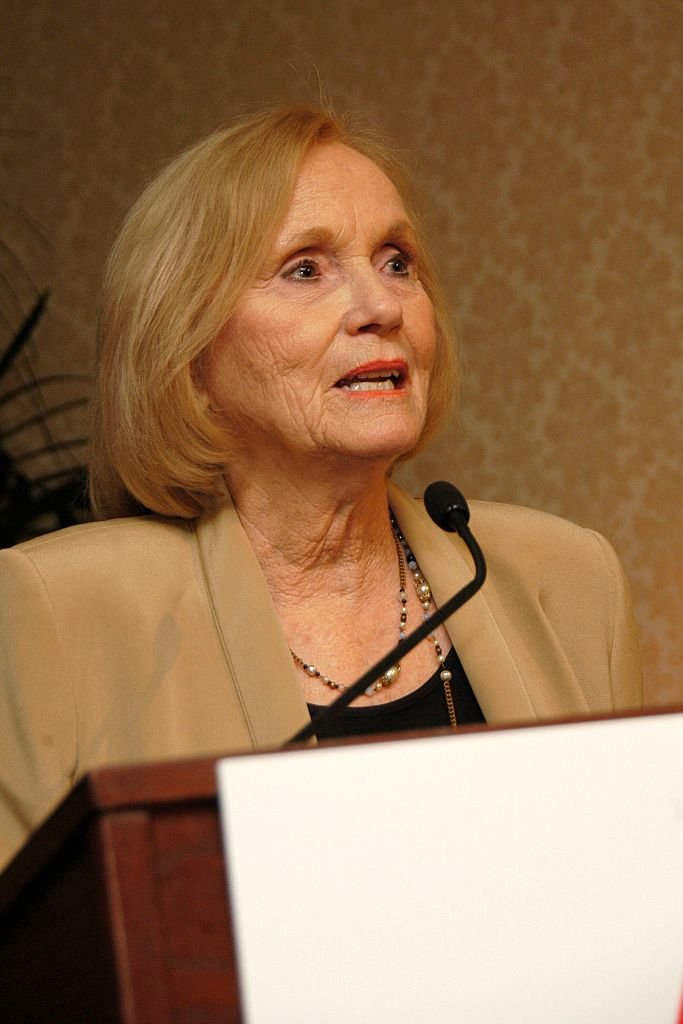 Eva Marie Saint attends AARP The Magazine Toasts 2007 "Movies For Grownups Award" Winners at Hotel Bel-Air on February 6, 2007 in Bel Air, CA | Photo: Getty Images
Director Alfred Hitchcock surprised many when he chose Saint for the femme fatale role opposite Cary Grant. The script initially underwhelmed the 96-year-old actress, but Hayden convinced her to give it a second look.
In her words: "I vividly remember him saying, 'Honey, I think you should find a quiet spot. I'll take care of the children, and I want you to really think about this and reread this script.' He was so right. And that's what husbands are for."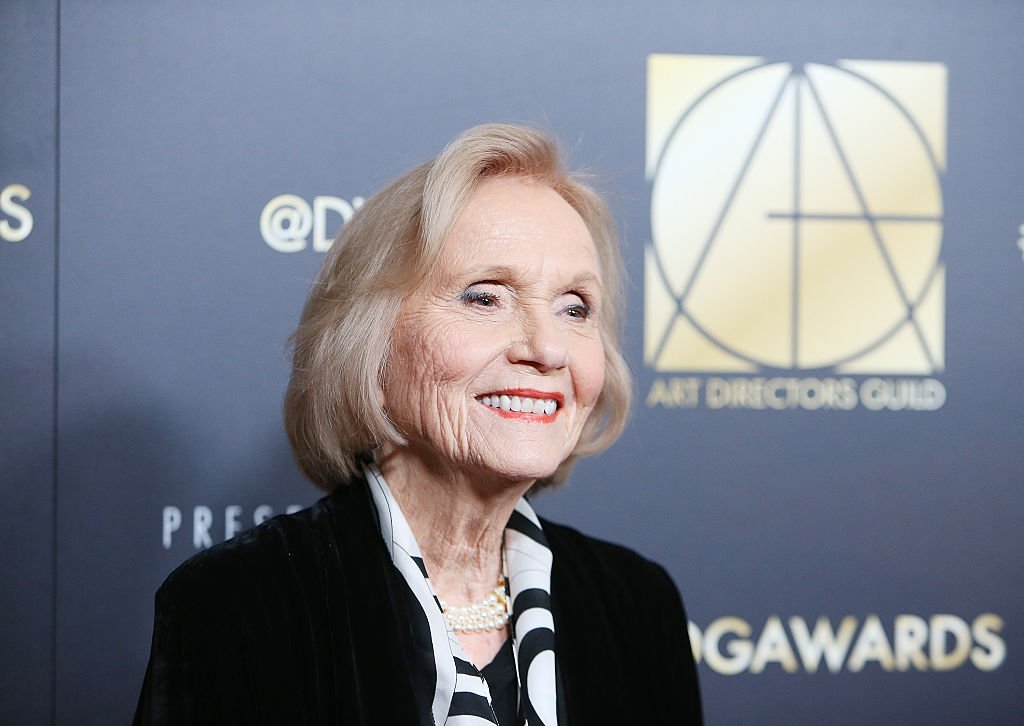 Eva Marie Saint arrives at the Art Directors Guild 20th Annual Excellence In Production Awards held at The Beverly Hilton Hotel on January 31, 2016 | Photo: Getty Images
The movie was a massive success and further launched the actress into fame. Saint's on-screen appearance reduced during the 80s and 90s, but she returned with an Emmy-winning performance in the 1990 miniseries "People Like Us."
More recently, she portrayed Superman's adoptive mother in "Superman Returns" and also featured in the 2014 fantasy drama "Winter's Tale." After more than seven decades in Hollywood, Saint has shown no sign of stopping and continues to be an inspiration to the next generation.
Please fill in your e-mail so we can share with you our top stories!