LeBron James' Wife Shares Cute Pic of Daughter Zhuri with Braids in Pink T-Shirt & Ripped Jeans
Savannah Brinson, the wife of NBA star LeBron James took to her Instagram page to share a picture of their adorable daughter, Zhuri in a pink top and ripped jeans. 
Zhuri James stole the hearts of many people after her mother, Savannah Brinson shared her picture with her Instagram followers on Monday. 
Brinson shared a photo of the adorable Zhuri smiling as she posed standing on a colorful brick circle. The 5-year-old wore a pink tye-dye T-shirt which had "Somebody's Daughter" written on it.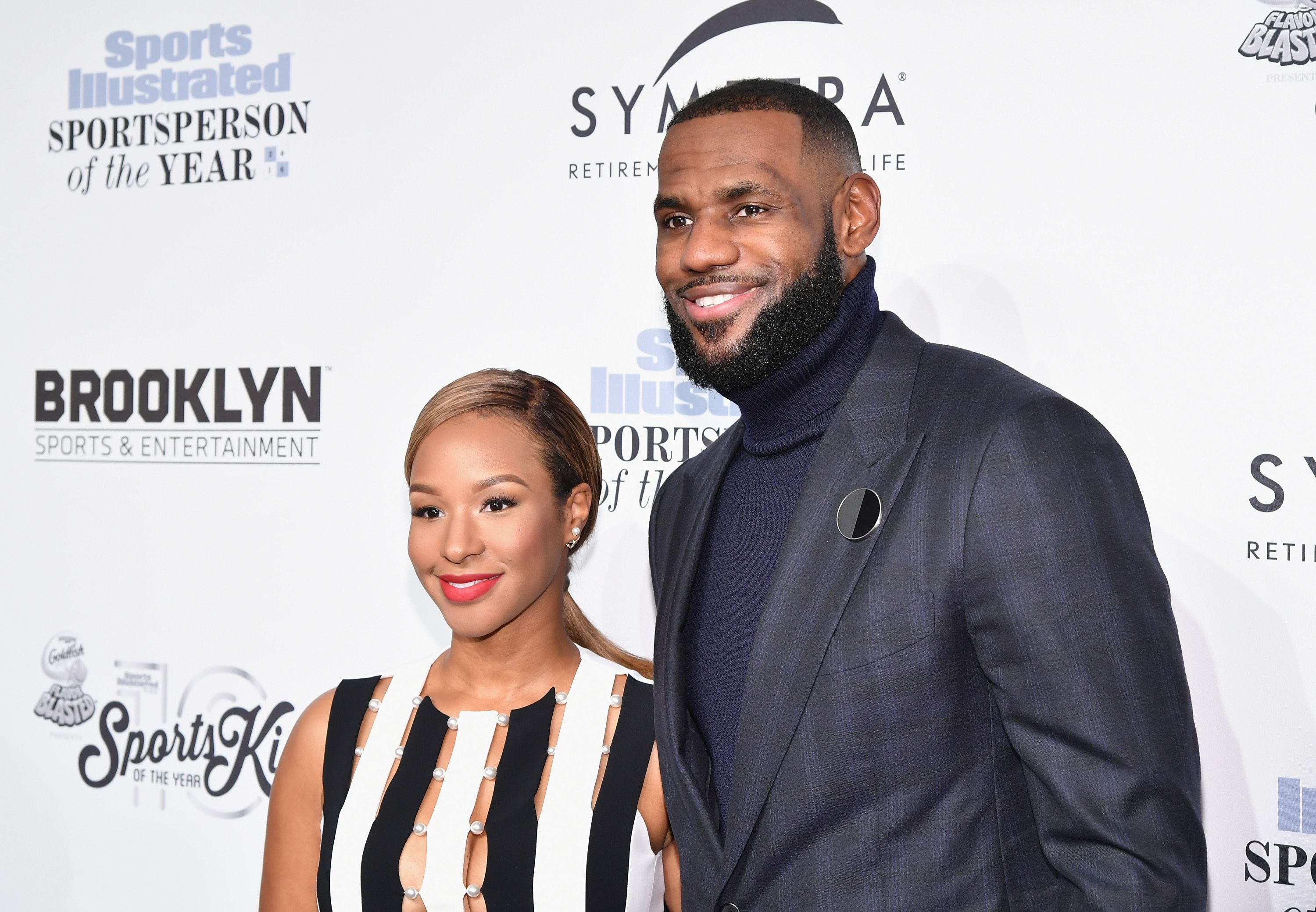 She matched the top with ripped jeans and white sneakers. Zhuri's hair was braided while she placed her left hand in akimbo with her right in a normal position. 
The adorable tot showed confidence in her pose, putting her right leg forward and over her left leg. Proud mom Brinson captioned the post, writing: 
"Mine.? #ZhuriNova?."
Many of Brinson's fans were pleased with the post and they shared their thoughts about the photo in the comment section. 
One fan said Zhuri was a star in the making while another described her as a loving, cheerful girl. A third fan noted that Zhuris's smile was infectious and brought happiness to everyone. 
The father-daughter duo combined to great effect to teach viewers how to make peanut butter power balls.
Despite being just five years old, Zhuri is already a star. Many people have even projected that she will rise to greater heights than her famous father, LeBron James.
The 5-year-old showed a sign of things to come when she introduced her YouTube channel, "All Things Zhuri" on Christmas Day in 2019. 
In her introductory video, the little tot said she would begin sharing her world with fans and that despite being a kid, she had a lot of things going on that people would like to see. 
James supported his daughter's unexpected decision to start a YouTube channel and shared the news with his fans on social media. The LA Lakers star even appeared as one of Zhuri's first guests. 
He joined his bubbly daughter in one of the first episodes of her channel. The father-daughter duo combined to great effect to teach viewers how to make peanut butter power balls.
Zhuri already has over 196,000 subscribers on her channel, giving further credence to the fact that the little tot, who only previously appeared on her parents' Instagram posts, was now ready for the spotlight. 
Zhuri is one of James and Brinson's three kids. They also share sons, Bronny, born in 2004, and Bryce, born in 2007. 
James and Brinson have been together since their high school days and officially tied the knot in 2013. The NBA star holds his wife in high regard and believes he would not have been who he is today without her.