Check Out This Rare Photo of Heidi Klum's 16-Year-Old Daughter Leni as They Enjoyed a Drive
Heidi Klum shared a rare photo of her teenage daughter Leni as the young girl shared a drive with her mom. As usual, fans only got to see a part of Leni's face. 
Heidi Klum is extremely private when it comes to her four children. Still, on Saturday, the 47-year-old shared a photo of her eldest daughter Leni Klum taking one of her earliest rides.
Leni, who is just 16, must have made her mom proud. In the photo, Heidi wore a bright smile as she sat in the passenger seat, trusting her daughter to drive safe behind the wheel. The post is found below.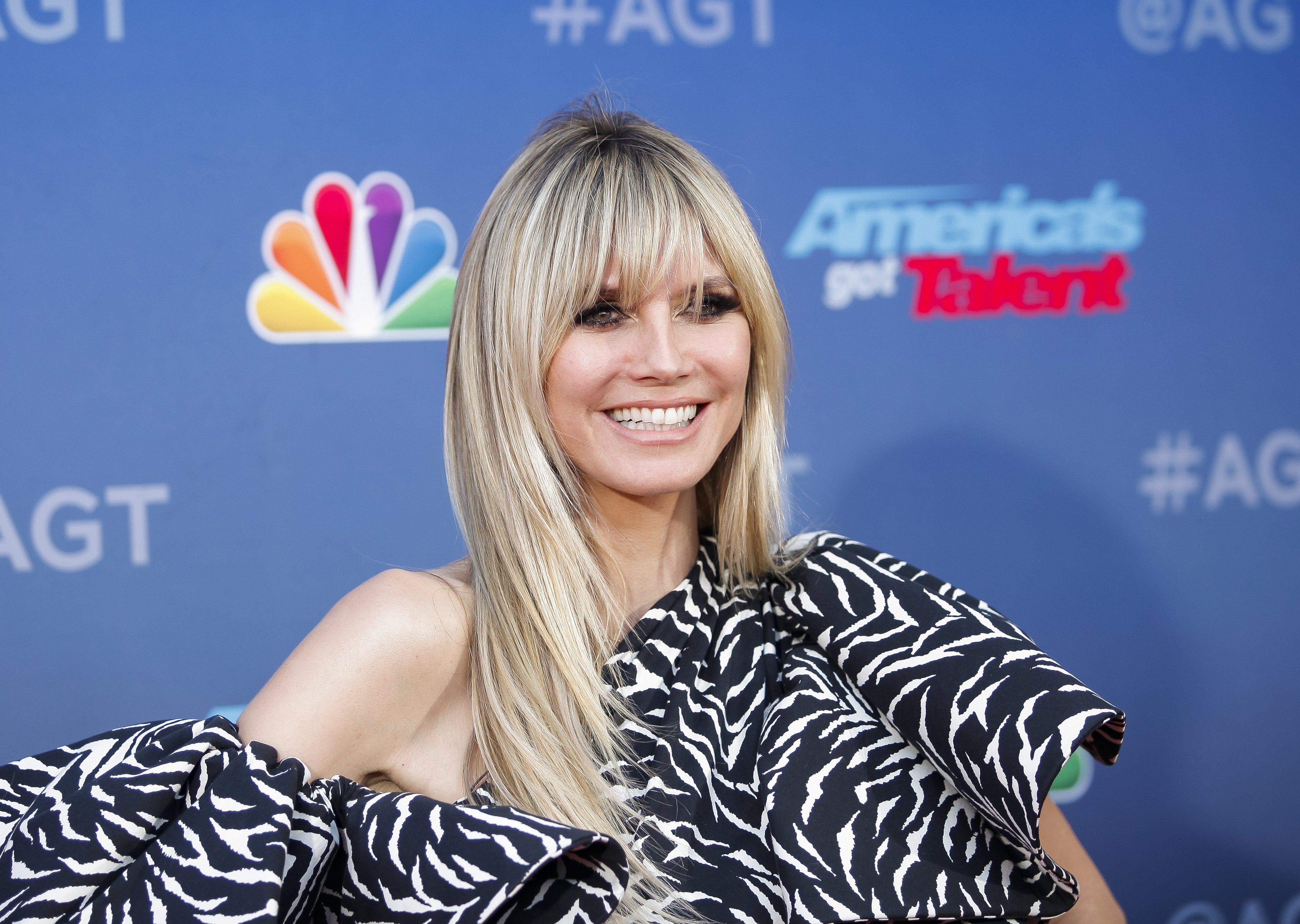 HEIDI'S DAUGHTER IS DRIVING
Heidi wore a striped top while the rest of her outfit was hidden in the shot. Next to her, Leni wore a large black sweater. Heidi also accessorized with a large pair of sunglasses. 
The mother-daughter duo wore their blonde hair down. Leni had one hand up to her face while the other steered the vehicle. "Saturday driving with [Leni Klum]," wrote Heidi in the caption.
Leni's hand covering her face might have been to keep up with her secretive nature. In the caption, Heidi tagged her daughter's Instagram account, which has very few posts — and none of which show Leni's full face.
A MODEST INSTA ACCOUNT
The most recent post on the teenager's account was a September selfie showing her masked up with a black covering over her nose and mouth. She shared the emoji version of her look in the caption. 
Before that, Luna shared a younger photo of her mom to mark Mother's Day. She called Heidi her best friend in the post which saw the supermodel rocking a bra and jeans.
LENI'S SWEET 16 TRIBUTE
A few days prior, Heidi also celebrated her daughter for her 16th birthday with a never-before-seen photo taken during a wedding renewal in 2009. At that time, Heidi was still married to ex-husband, Seal. 
Heidi listed her favorite traits of daughter Luna and included a photo of her and Leni as she held up a diamond-encrusted bra piece to the young girl's chest. 
FOLLOWING IN HER FOOTSTEPS
Earlier this year, Heidi revealed that Luna was the only one out of her four children so far who wants to follow in her footsteps. Heidi insists that she never pushed Luna — or any of her kids — to go into the industry. 
In addition to Luna, Heidi is mom to daughter Lou Sulola, 10, Johan Riley, 13, and Henry Gunther, 14. She shares Luna with ex-husband Flavio Briatore, and the rest of her kids with ex Seal. 
Klum got married to her current husband, Tom Kaulitz, last year. The supermodel is reportedly very big on family. Over the summer, she shared several photos of her and the kids on various adventures.