Watch Jimmy Kimmel's Hilarious Response to the 2020 Emmy Awards Having All-Time Low TV Rating
Jimmy Kimmel jokes about the poor ratings racked up by the 2020 Primetime Emmy Awards Show on the first in-studio episode of his television show.
Show host Jimmy Kimmel recently resumed in-studio filming for his self-titled show. In the episode, the show host got to poke fun at the low ratings of the Emmy Awards, which he hosted. He joked:
"They're saying it was the highest-rated Emmys ever. Oh, the lowest? Oh, all right. Well, we set a record, let's just say that."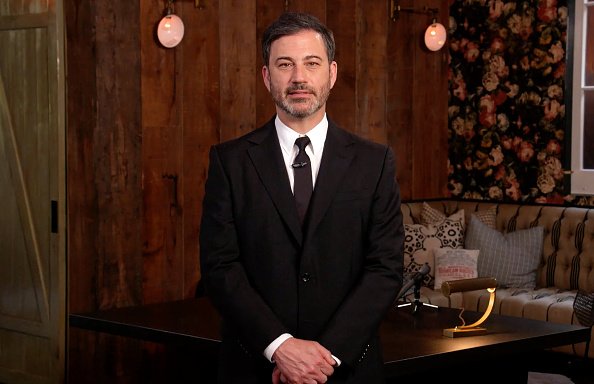 It turned out that not many people tuned in to watch the first-ever virtual Emmy Awards show, netting only 6.1 million viewers — the lowest ratings in the 72 years that the Award show had been running.
These poor ratings came as the second time in a row for the Awards show. The previous low was hit a year ago when it garnered just a little bit below 7 million viewers with a 1.7 in the key ad demographic in the finals.
This year's virtual Emmys had a rating of 1.2 among viewers between the ages of 18-49, bringing the figures to 6.36 million and 1.3 in the finals when out of home viewing was included.
Kimmel hosted the Awards show in a nearly-empty stage inside at the Staples Awards Center in Los Angeles. Moving on from his joke on his show, Kimmel went on to poke fun at the many acceptance videos that the show's audience got to see.
The audience got to see "Ozark" actress Julia Garner almost forget to give a shoutout to her husband during her acceptance speech even though he was right next to her dressed in a red bathrobe.
They also discovered that Jeremy Strong, who won the Best Actor award, was haunting a Sears portrait studio. Things got even weirder when the show came to an end.
While hosting, Kimmel went ahead to jokingly blurt out a Zoom meeting ID for a virtual post-show party and told the viewers that they were welcome to join. It was not surprising to find that many people attempted to join the "virtual afterparty," and soon enough, Twitter was ablaze with the outcome.
Many users tweeted that the meeting ID turned out to be real but seeing as Kimmel did not blurt out the passcode as well, many of them were unable to get in. 
The Emmys have come and gone, and while the ratings were incredibly disappointing this year, people can trust good ol' Jimmy Kimmel to look on the bright side.