Mike Epps' Daughter & Granddaughter Pull off Adorable Pouts as They Stand Holding Hands
Hollywood star Mike Epps' grown daughter looked beautiful in a new media update as she was photographed enjoying mom-daughter moments with her mini-me.
Mike Epps' young granddaughter enjoyed a pleasant outdoor fun time with her mom and the duo was captured reveling in the moment in an Instagram update.
The photo shared on Epps' daughter, Bria Epps' Instagram story could have anyone gushing as Bria and her daughter looked gorgeous while cherishing each other's company.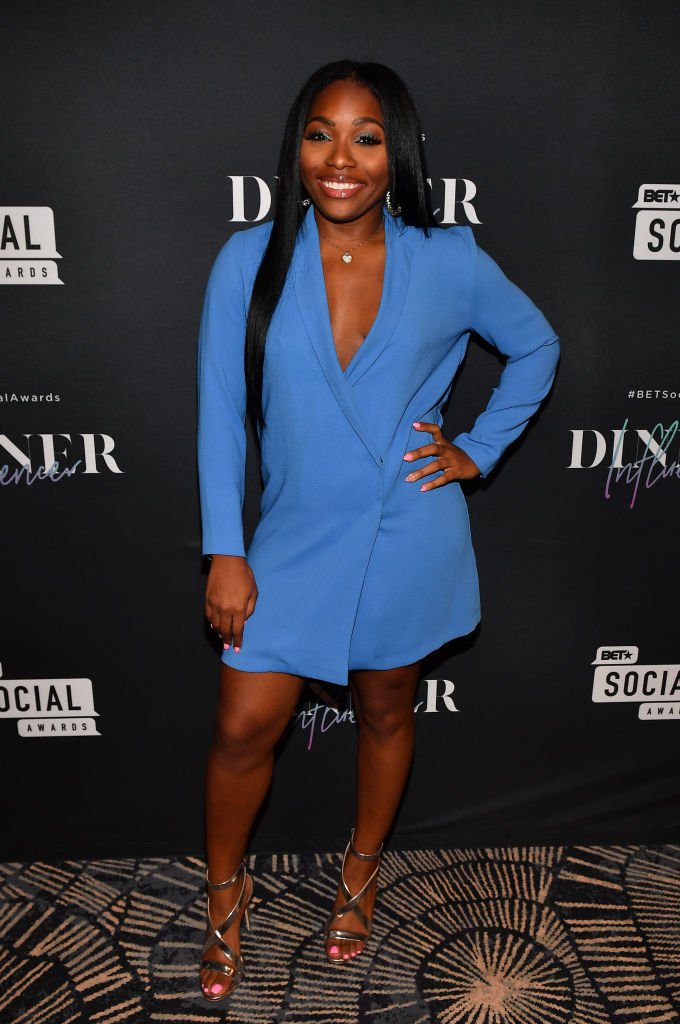 MOM-DAUGHTER GOALS
Bria and her little tot, Skylar were photographed in an ethereal scenery that showed Hollywood's big city from far off. The mom-daughter duo dressed to the nines in sleek fashion items as they held hands and blew air kisses at each other. 
While Bria rocked an all-black outfit that included black biker shorts and a cropped hoodie, her little girl looked adorable in a pair of fitting print pants, a white T-shirt, and matching ribbons on her hair. Bria's lovely look came complete with her mass of tight curls swept into a ponytail. 
SKYLAR'S GOT GRANDPA'S GENES
Epps has been active in Hollywood for decades and his knack for comedy makes him stand out. However, during his 2017 comedy tour, he showed fans that he was not the only one with the comic streak in his family. 
During one of his performances, little Skylar stole the show and had fans reeling with laughter. He did not hold back his pride as he shaped her off on a clip on Instagram. He wrote:
"Promised my grandbaby she could go up and do some time on stage. How [expletive] she get more laughs than me…"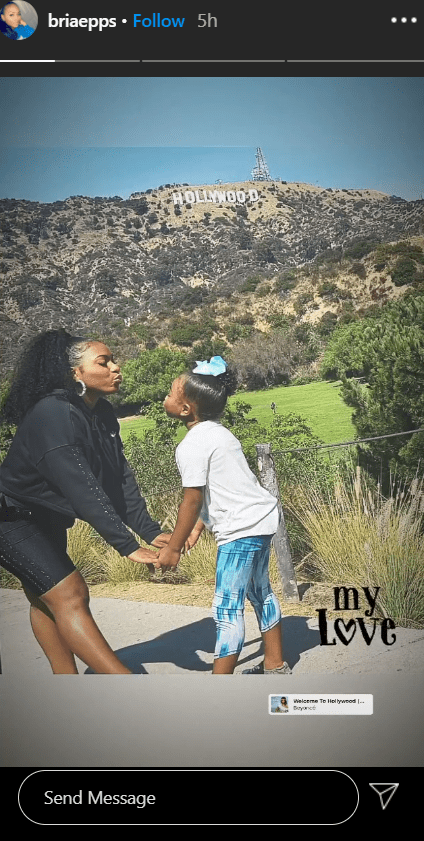 A LOVELY FAMILY MAN
Epps is a seasoned entertainer who holds his family in high esteem. His eldest daughters, Bria and Makayla, were from a relationship from his early career days.
In his eleven-year marriage to Michelle McCain, Mike fathered two more daughters, Moriah and Madison. His youngest child is Indiana Rose with his wife, Kyra Robinson.
Above all of his achievements, Epps is especially proud of being a girl dad and he makes sure to flaunt his brood on social media.
Once in an interview, he made it known that he would love to have a male child, although he cherished all his girls. 
The star actor mentioned that his mom gave birth to more boys when she wished for daughters. Mike jokingly concluded that there was a gene pool switch up, and he fathered the girls instead.