RHOA's Marlo Hampton Poses in a Zebra Swimsuit as She Put Her Figure on Display in New Photo
Reality TV star Marlo Hampton recently put her beautiful curves on display in new snaps shared on her Instagram page. She could be seen posing in a zebra-patterned swimsuit and knee-length boots.
Despite not being one of the full-time cast members of the Bravo reality TV show "Real Housewives of Atlanta," Marlo Hampton has become a fan favorite due to her pot-stirring antics and, more importantly, her luxurious fashion style. 
The fashion guru recently shared two photos on her Instagram page where she could be seen wearing a beautiful zebra-patterned swimsuit that put her hot figure on full display for her followers.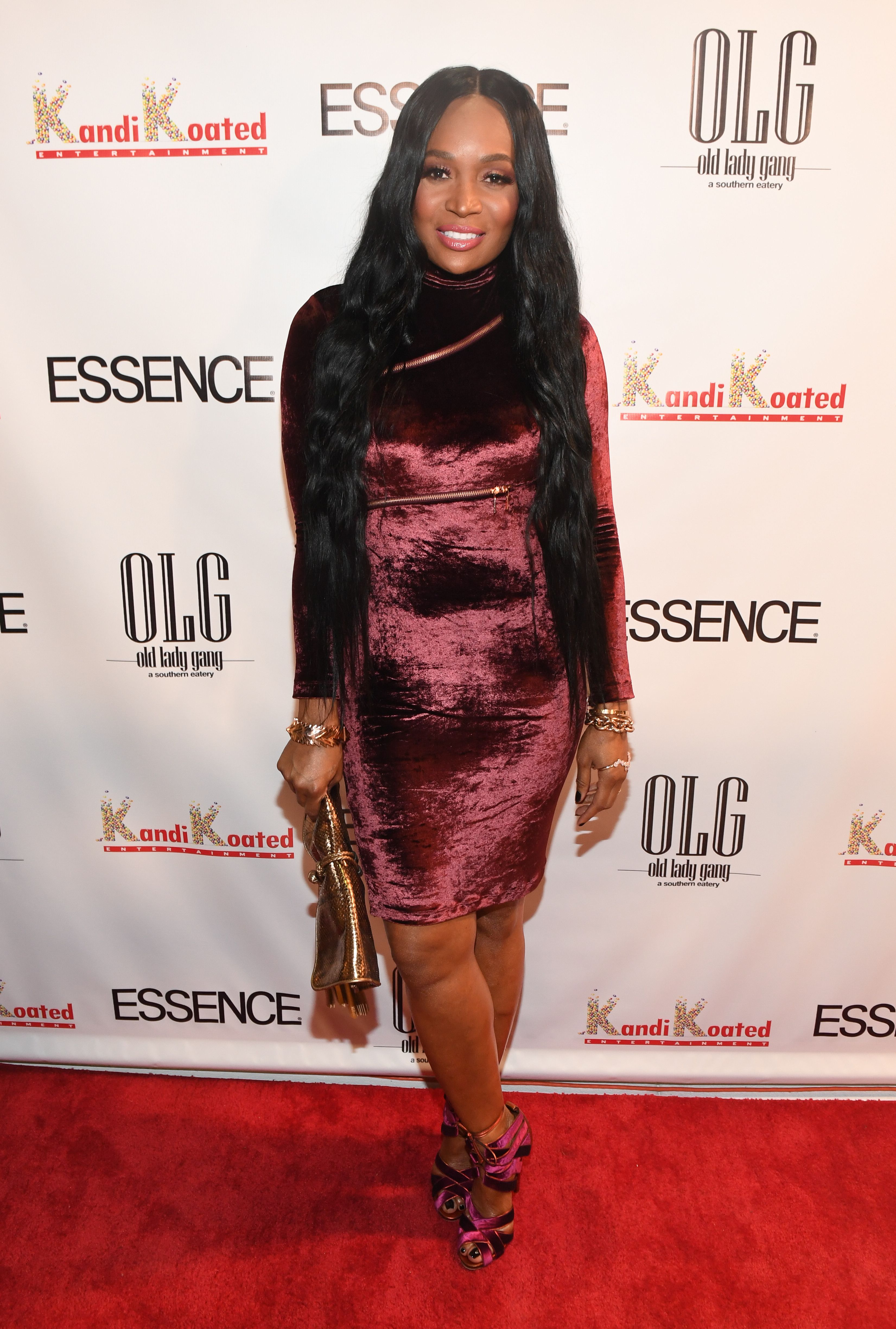 She also wore a pair of eye-catching black and white knee-length boots and accessorized the summer look with a matching neckpiece and dark sunglasses with a beautiful hairnet. 
In one of the photos, Hampton flaunted her beautiful curves as she posed with one of her legs placed on a white stool. The TV personality also had one hand on her shades as she looked into space. She captioned the photo:
"Summer ain't over til I say."
For the second picture, Hampton takes a sitting position and takes off her shades while showing off her beautiful smile. She also flashed her fancy gold ring and bracelet. 
Hampton, who is known for her witty words, left a catchy caption for her second post where she paid homage to her fashion style and described herself as "an OG in this game."
During a recent interview on FOX Soul, she opened up about her sister's mental health issues and raising her two nephews.
The 44-year-old businesswoman was first introduced to viewers in the season 4 of the "Real Housewives of Atlanta," as a friend of NeNe Leakes. In the episode, the two had a lunch date to address rumors of Hampton dating Leakes' football player ex, Charles Grant.
During their conversation, Hampton admitted that she and Grant were involved, the two even got engaged at some point but never got married. Meanwhile, Leakes claimed she never dated the football player.
Apart from her relationship with Grant, Hampton also dated a billionaire for five years. During a chat with Wendy Williams, she opened up about her personal life and claimed her relationship with the unknown billionaire helped her fund her luxurious lifestyle. 
When Hampton first began to appear on the popular reality TV show, she regularly clashed with the RHOA cast members who described her as materialistic and questioned how she maintained an expensive lifestyle.
Hampton quickly unraveled since then and has even befriended several of the show's cast. However, the friendships have been short-lived and the fashion mogul has been tagged as a floater.
Apart from owning her own business and being a reality TV star, Hampton is currently raising her nephews, Michael, 12, and William, 11. She took custody of the two boys after her sister was admitted to a mental health facility. 
During a recent interview on FOX Soul, she opened up about her sister's mental health issues and raising her two nephews. Despite her busy schedule, Hampton prioritizes her family and dotes on the boys like they are her own.