Pregnant Woman Rescues Her Husband during Shark Attack While Snorkelling
A pregnant woman expressed a rare show of bravery when she plunged into the water to rescue her husband after being bitten by a shark. 
A man who suffered a life-threatening shark attack while snorkeling in Florida in the company of his family was reportedly pulled safely to shore by his pregnant wife. She risked her life by leaping into the water to rescue him. 
The man, who was later identified as Andrew Eddy, had been snorkeling on a private boat at Sombrero Key Light on Sunday when he was attacked.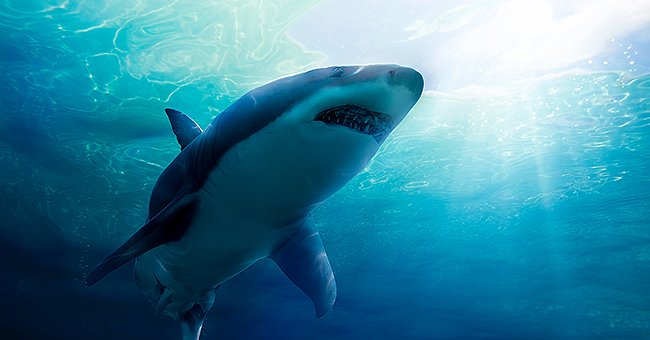 According to a statement made by the Monroe County Sheriff's Office, the 30-year-old man was bitten in the shoulder by a shark almost the same moment he entered the water. 
According to Deputy Christopher Aguanno, Eddy's wife, Margot Dukes Eddy, caught sight of the shark's dorsal fin, after which she saw the water run red with blood. 
With no fear for her life, Margot launched into the water and pulled her husband to safety. The couple had been on the boat along with Margot's parents, her sister, and her sister's partner, most of whom were in the water when the shark attacked.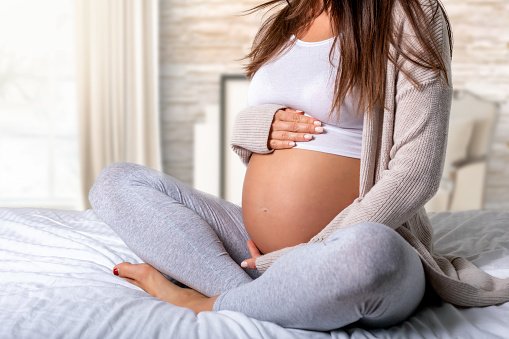 After the attack, Eddy was transferred from the water to Sombrero Beach, and from there, he got moved by air to Ryder Trauma Center located in Miami. 
Some survivors had to fight off the deadly predator independently. 
The shark that attacked Eddy was identified as a bull shark, and according to the Sheriff office's report, it was between 8 to 10 feet long. 
The shark attack was unusual as the Florida Keys rarely ever got cases of people attacked by sharks. Up to date, there have only been 17 unprovoked shark attack bites in Monroe County since 1882. 
Margot's demonstration of bravery was lauded, and it is possible that her lack of hesitation may have given her husband a greater chance of surviving the attack. 
Such a blatant display of bravery was witnessed once more in August when a man found himself throwing punches at a great white shark that was attacking his wife.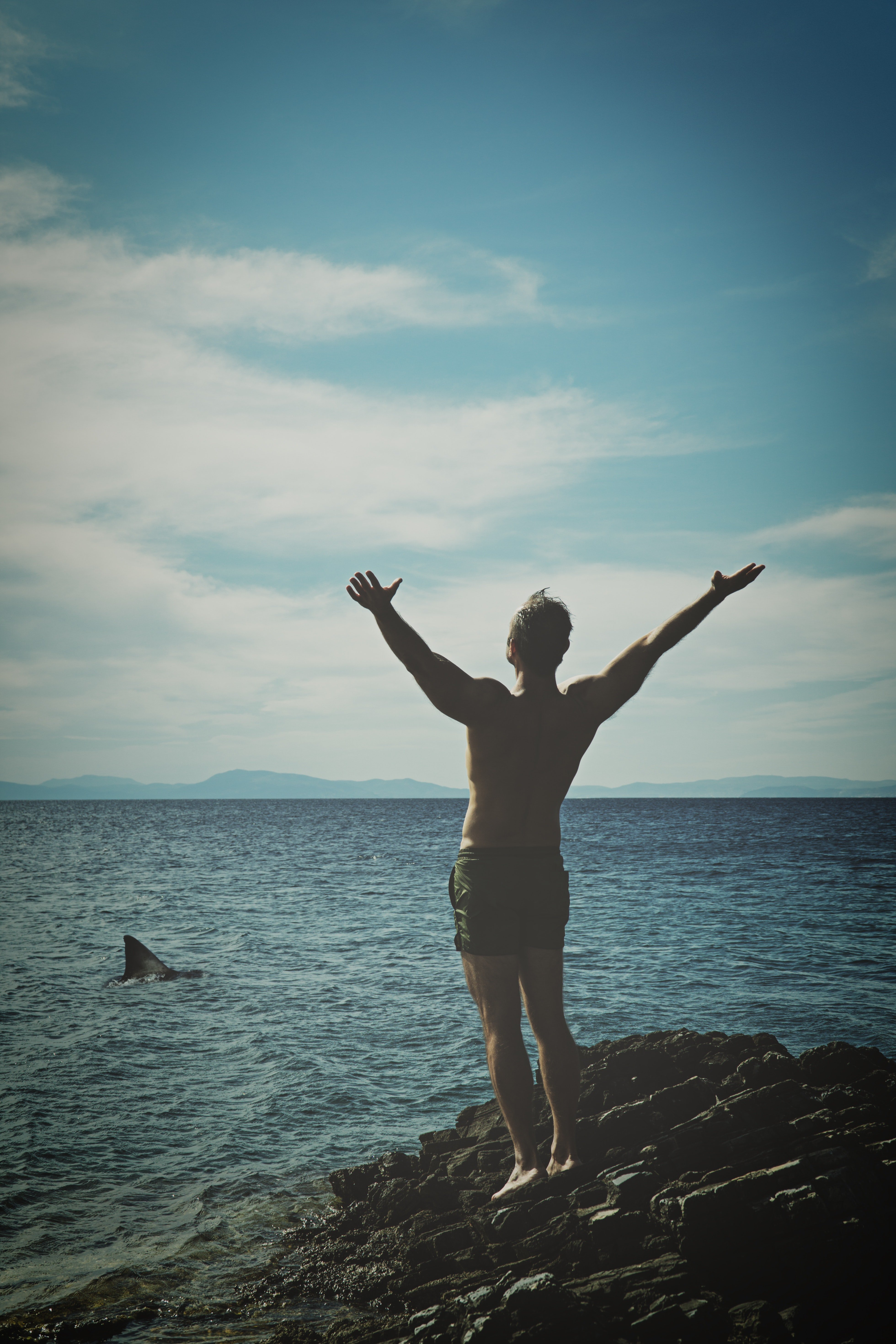 The man's wife had been surfing at Shelly Beach on a Saturday morning when she was bitten, first on the right calf, then the back of her thigh.
The shark had maintained its grip on the woman identified as Chantelle Doyle, and her husband, Mark Rapley, had promptly started battling it with punches to ensure his wife's release. 
Doyle received treatment for her severe leg injuries from emergency personnel before she was moved to a nearby hospital. She was later airlifted to John Hunter Hospital for an operation and was listed in stable condition afterward.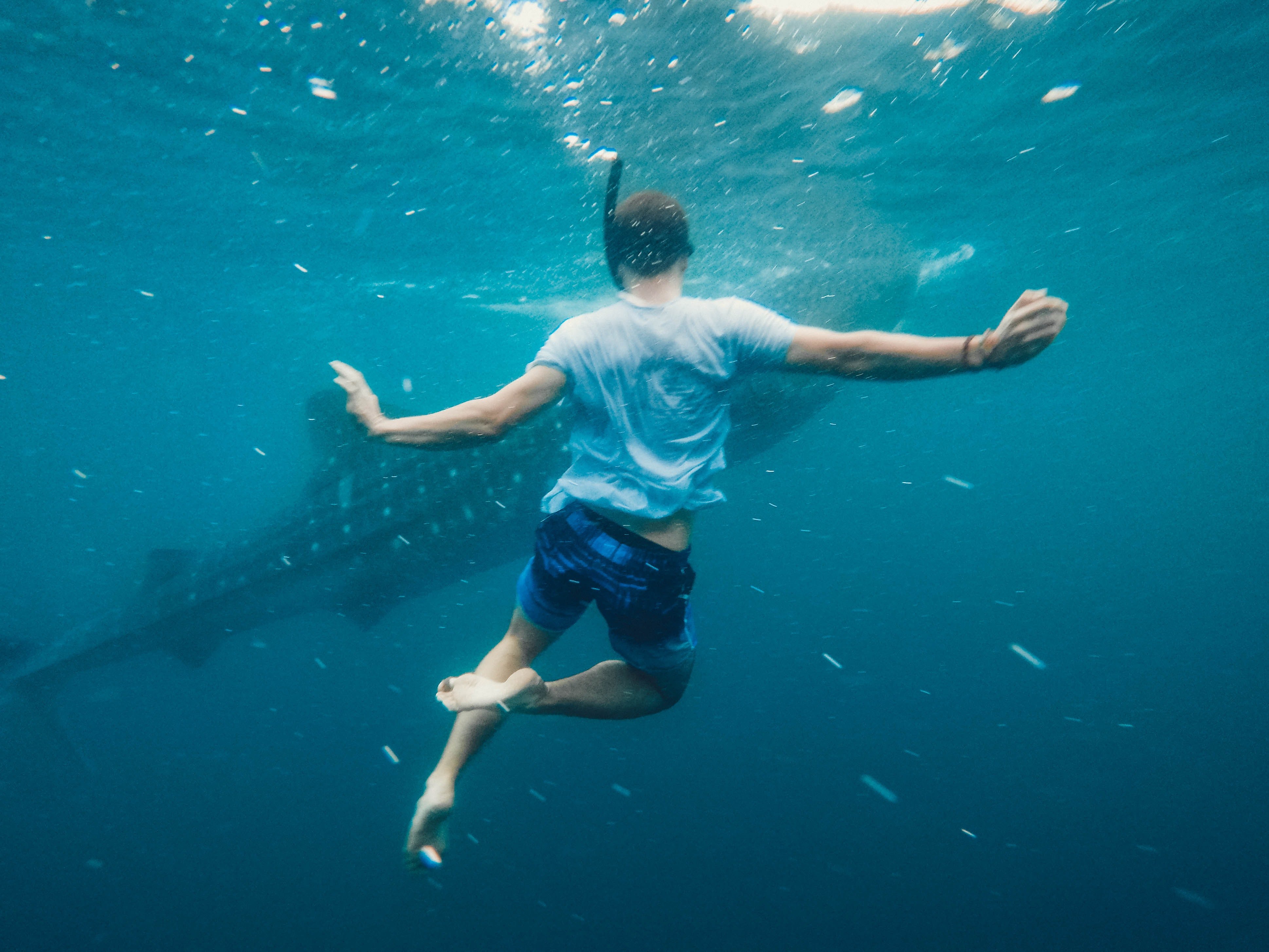 The shark that attacked her was nearly 10 feet long. While some have had the luck of being rescued by someone close to them, some survivors had to fight off the deadly predator independently. 
19-year-old Nick Wapner is an example of such a survivor. He had reportedly been surfing along with friends at the Montana de Oro state park when a great white shark attacked him.
The 15-foot long predator reportedly bit down on Wapner's right ankle and then up to his left thigh. He had looked back to see that the colossal creature had left one of his legs free and he used said leg to kick as hard as he could, which won him his freedom. His friends drove him to a hospital where he got 50 stitches, after which he was discharged. Congratulations to all the survivors.