See Stunning Photo of Fantasia Barrino Flaunting Her Curvy Figure in a Skintight Sequin Dress
R&B singer Fantasia Barrino has been taking social media by storm with her gorgeous photos. She recently flaunted a stunning photo that shows off her curvy figure in a tight dress.
Fantasia Barrino, who was hailed as the "American Idol" champion in 2004, is not just a fantastic singer; she is also a fashion scene-stealer. On September 24, the 36-year-old songstress gave her 4.2 million followers on Instagram a glimpse of her latest look.
The singer seems to believe in the saying that less is more. In the photo, Barrino is seen wearing a skin-tight, below-the-knee dress that highlights her voluptuous frame.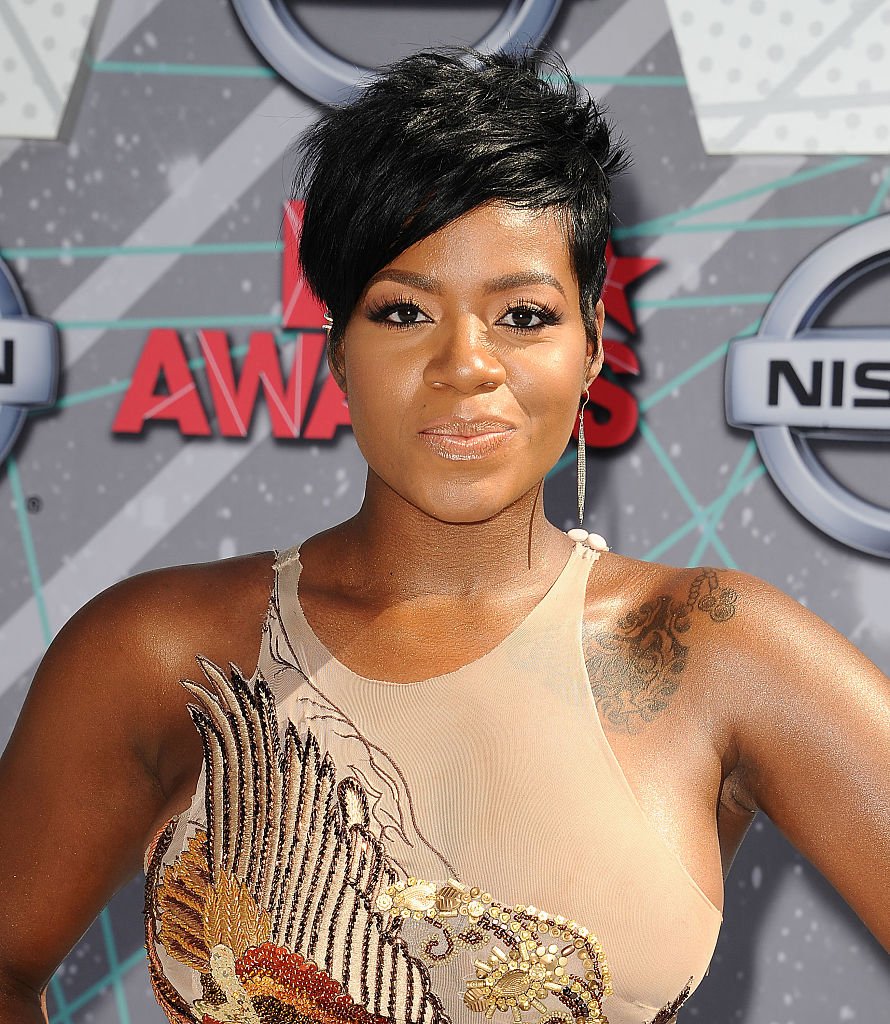 Barrino was not just wearing a simple mid-calf dress with long sleeves. She donned a sequinned dress with a combination of black and gold colors, which made her a fashion standout. 
While standing at the corner spot near large windows, Barrino looks confident in her sparkly outfit. The padded shoulders emphasized her toned arms which she folded across her body.
She completed her outfit with a pair of killer heels that have transparent straps, minimal accessories, and pink lipstick. She also showed off her long cream-colored nails.
For her Instagram followers, Barrino's overall look is a sight to behold. Many fans flocked to the comment section to share their thoughts. 
Under the singer's picture which quickly generated more than 47,000 reactions, fans wrote that Barrino slew the moment, and that they all fell in love with her glamorous sense of style. A fan wrote: 
"Looking fabulous ????"
Barrino's fashion style has continuously evolved over the years. When she was still competing in "American Idol," the singer opted for a rocker-chic attire and spiky hair. 
After her life-changing win in the popular talent competition, Barrino became a fashion risk-taker. In terms of style, she never runs out of surprises.
With Dallas in the picture, some fans remembered Barrino's past controversy about his son's identity.
Aside from her fashion style, many fans also took notice of the singer's body changes. In 2016, Barrino dropped 20 pounds, a feat she credited to a low-calorie diet and an active lifestyle. 
Barrino's husband, Kendall Taylor, supported the singer's continuous journey for a healthy lifestyle. The doting mother of two and Taylor tied the knot in July 2015.
Barrino is now living a happy and content life. Leaving behind her turbulent past, she has become living proof that anyone is capable of becoming a better person. 
The acclaimed singer recently showed off her charming 8-year-old son, Dallas, in a cute picture that shows him mimicking beloved cartoon character Sonic. Her son appears to be growing up fast. 
With Dallas in the picture, some fans remembered Barrino's past controversy about his son's identity. She previously made headlines for having an alleged affair with Antwaun Cook, who happened to be a married man.