'Dog the Bounty Hunter' Wants an Open Wedding with Fiancée Francie So That Anyone Can Attend
"Dog the Bounty Hunter" gives love another chance and gets engaged to Francie Frane, and reveals that he plans to have the biggest wedding ever, open to all his fans.
TV personality and reality star Duane Chapman popularly known as "Dog the Bounty Hunter," who lost his wife Beth Chapman to cancer in June 2019, got engaged to new girlfriend Francie Frane a month after the couple went public with their relationship.
Dog and Francie opened up about their relationship and upcoming wedding plans during a recent interview. The couple who seem to have fallen in love quickly have both lost loved ones.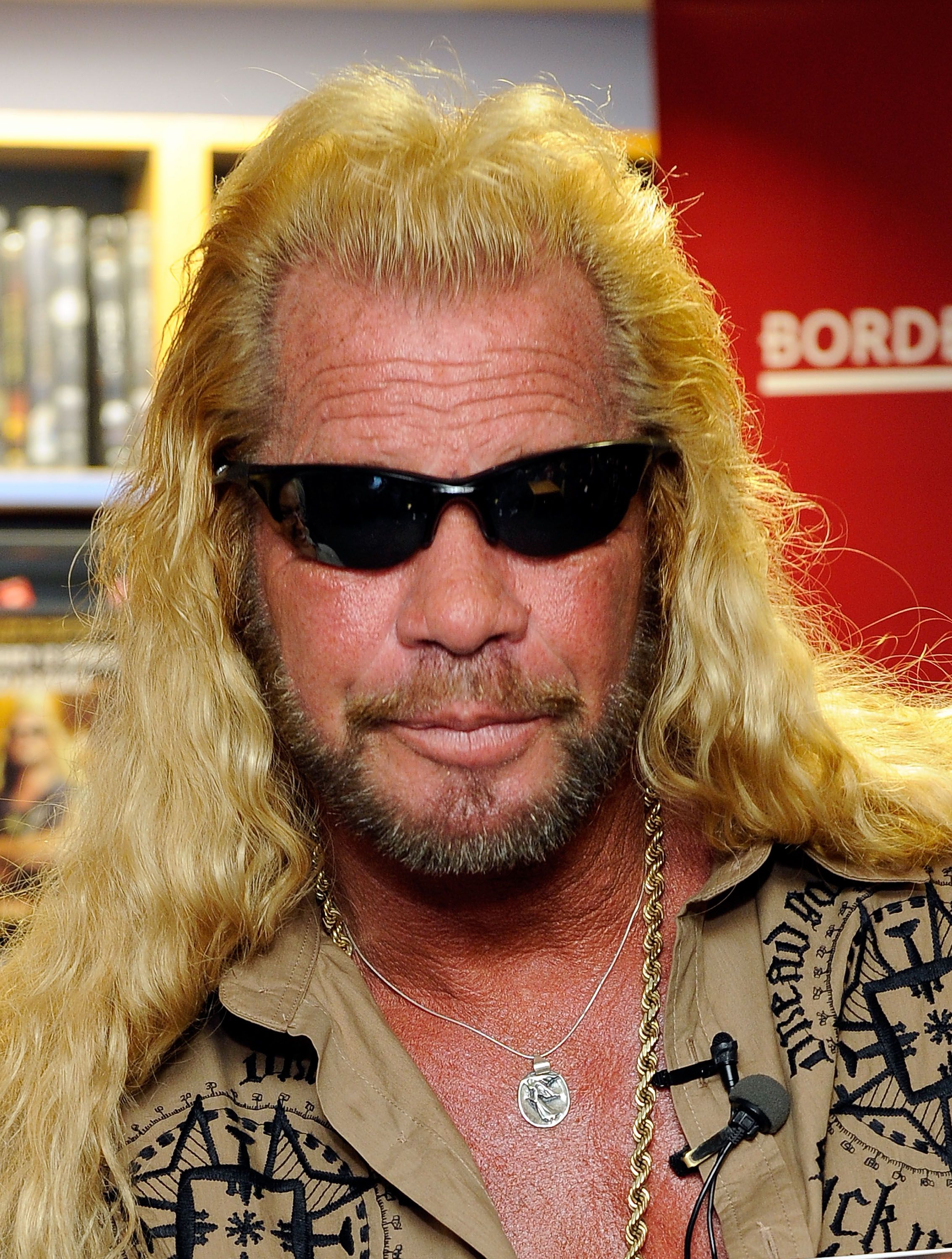 Like Dog, his fiancée is also a widow, who lost her husband Bob about six months before Dog's wife passed on, and during the interview, Dog mentioned that their first connection was based on the losses they had experienced.
[Francie and Dog] plans to wait until things get back to normal before they get married because they want to bring their big family.
Dog the Bounty Hunter Opens Up About His First Bounty Hunt with Fiancée Francie Frane: 'She Just Fit Right in'​ https://t.co/aIb27MtZdi

— People (@people) September 24, 2020
Dog pooped the question to Francie in May at a romantic candlelit proposal dinner at their home in Colorado. The reality star revealed that he initially vowed never to remarry, but he didn't expect to meet someone like Francie. He also disclosed that she changed him saying: 
"she put down some rules - like you must go to church, you got to start eating grass and weeds, and you got to quit smoking..."
The iconic couple has been living together at Dog's house, and Francie expressed that she wasn't expecting the proposal and it was quite shocking, detailing that she went out to get some food and before she returned, Dog had the lights turned low with some candles lit.
Apparently she's a natural! https://t.co/G9FhzohHxk

— OK! Magazine USA (@OKMagazine) September 25, 2020
The couple plans to wait until things get back to normal before they get married because they want to bring their big family; Dogs, 12 children, and Francie's 2 sons together for their wedding.
Dog also expressed that he wants the biggest ceremony there has ever been done and hopes Francie will allow him to make the invite open to all his fans.
During another interview, the TV star shared the heart-warming story of how himself and former rancher and hunter, Francie found solace in each other and fell in love in the process.
The duo emphasized that they were still grieving, and they would never get over the death of their partners Bob and Beth, while Francie added that her late husband would approve of Dog.
Dog had previously revealed before his engagement to Francie that he wasn't sure about how long it would take before he started dating again. At the time, the reality star expressed that he would never have another Mrs. Dog again.
The TV star mentioned that his daughters were very upset about the idea of him dating again. On the other hand, his sons supported his decision saying they were with him no matter what he decided.