Selena Gomez Celebrates Newfound Confidence in Herself as She Shows Her Kidney Transplant Scar
Selena Gomez is no longer hiding her scars as she proudly showed off the mark left on her thigh after a kidney transplant. The singer shared motivational words in a strong message. 
On Wednesday, Selena Gomez took to Instagram and boldly shared a photo of herself rocking a blue one-piece bath suit. The star looked gorgeous as she propped one leg up while posing outside. 
Yet Gomez's stunning looks were not the main focus of her post. She wanted to let others know that she was no longer afraid of her kidney transplant scar, which she proudly displayed in the photograph. 
SHOWING OFF HER SCAR
Facing the camera, Gomez, 28, revealed the mark by positioning one leg up and slightly open to show the scar on the upper part of her thigh. To complete the dramatic stance, she also put both hands above her head. 
The singer wore her hair in a sleeked back bun. Both she and her surroundings were beautifl. She stood near a stone pool with a small waterfall on the outside and green forest behind her. 
SHARING ENCOURAGEMENT
In the caption, Gomez talked about her inclination to cover her scar with clothes after receiving a kidney transplant years ago. Since then, her mental fortitude has changed. She wrote: 
"Now, more than ever, I feel confident in who I am and what I went through...and I'm proud of that.  [Theresa Mingus] - Congratulations on what you're doing for women [...] All bodies are beautiful."
GOMEZ'S KIDNEY ANNOUNCEMENT
In 2017, Gomez announced that she had undergone the transplant thanks to a kidney donation from her friend, Franci Raisa. The surgery was needed as a result of her Lupus condition. 
Kevin Longino, CEO of the National Kidney Foundation, shared a heartwarming message of support towards Gomez and thanked her friend Raisa for being a hero. 
Of course, Gomez is much more than her scars — both physical and emotional. Earlier this month, she spoke out about her wish for people to see beyond her former challenges. 
BEYOND HER STRUGGLE
Gomez talked about her latest album, released in January, which touched on heartbreak she'd experienced in the past. She insisted that while that part of her was real, it is now over. 
"I don't want people to see me as just sad and hurt. I didn't want that anymore," said the singer in the candid talk. Now that she's passed it all, Gomez knows the impact of talking about her former battles. 
GIVING BACK
The "Wolves" singer recently discussed her desire to help others dealing with mental health struggles who might be too afraid to talk about it. Gomez said she was once that person who was scared to be honest.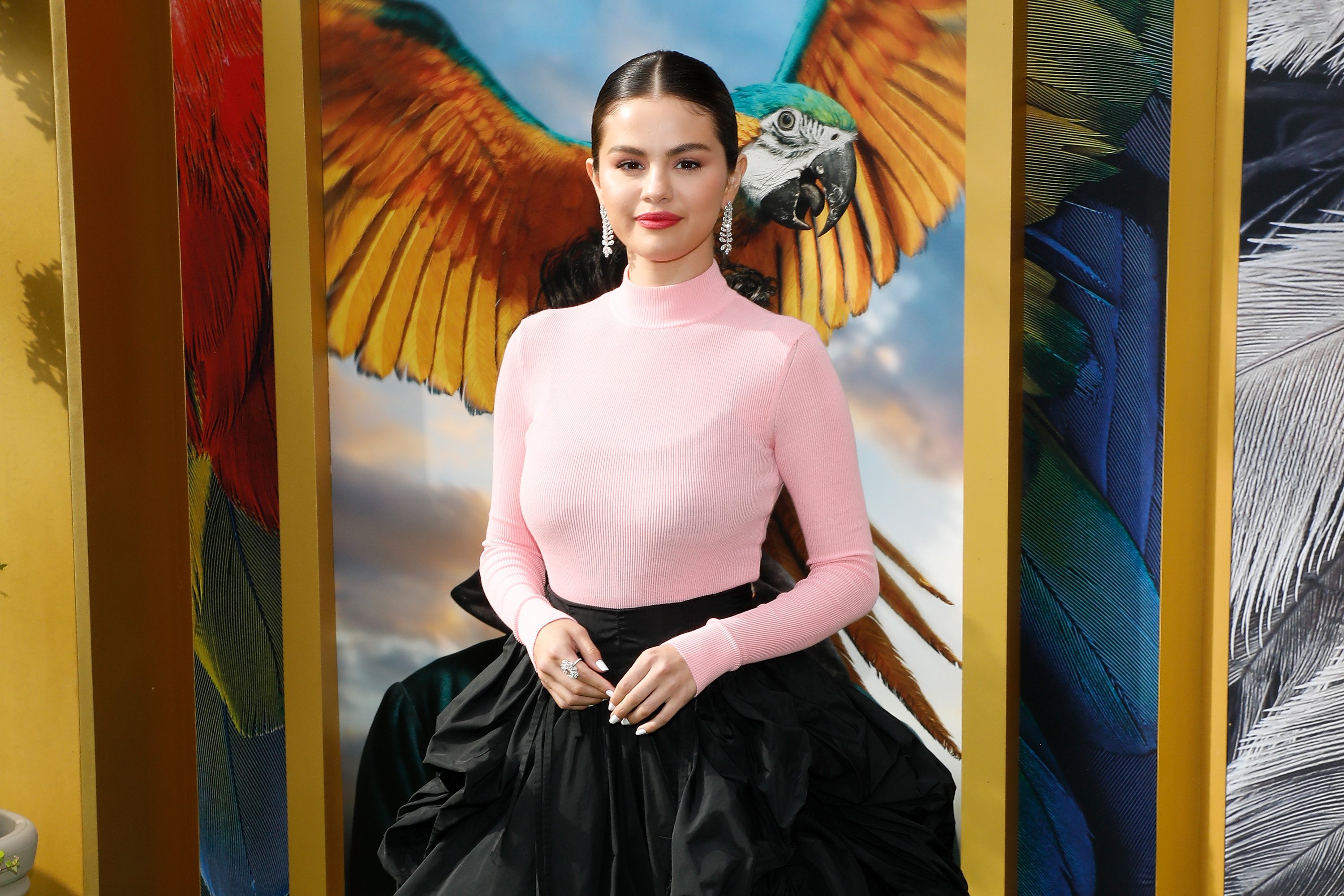 In addition to her words, Gomez revealed she would be trying to raise $100 million over the next ten years to give back to small communities in the area of mental health. The star seems to be moving towards humanitarianism.