Viola Davis Poses with Her Adorable Daughter Genesis Tennon in a Sweet Throwback Photo
African-American actress Viola Davis shared a cute throwback photo on her Instagram page showing her and adorable daughter Genesis Tennon as they posed smiling. 
Actress Viola Davis recalled the days her adorable daughter Genesis Tennon was a toddler with a sweet throwback picture she shared with her fans on Instagram. 
The snapshot showed Davis rocking brown low-cut hair. She also wore a black sleeveless gown and red lipstick. The proud mom was all smiles as she held her daughter lovingly.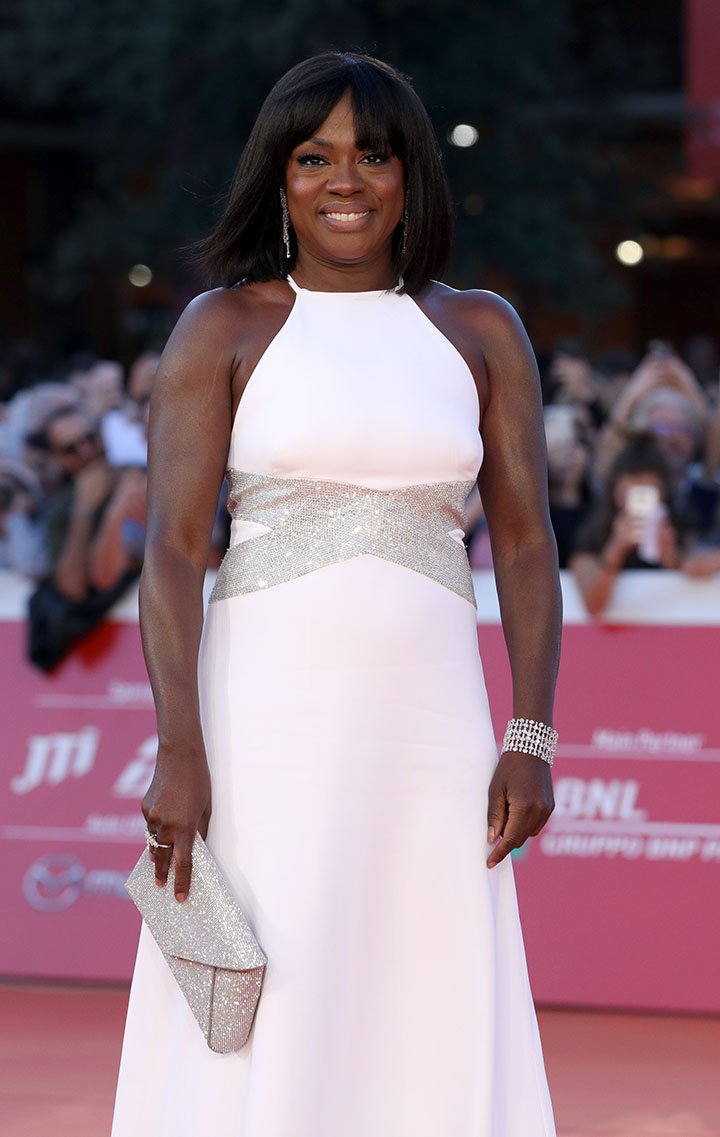 On the other hand, the adorable Genesis looked pleased and at ease. She held a midi toy doll and wore a red and white dress. Just like her mom, Genesis also flaunted her natural black curls. 
In the caption to the post which was to celebrate National Daughter's Day, Davis did not hold back praising her beautiful daughter who is now eight years old. She wrote: 
"My love. My heart. You bring me ecstatic joy everyday!! ?? #NationalDaughterDay #FBF."
Davis' fans did not hold back too in praising her and Genesis' combination as mother and daughter. One fan said they were a beautiful duo before adding that they were a description of perfection. 
A second fan said Genesis is a precious child while a third fan said Davis was the perfect mother for a beautiful daughter like Genesis. 
She looked the part when she made her acting debut last year in "The Angry Birds 2." 
Davis and her husband, Julius Tennon, adopted Genesis as an infant in 2011. The news which was confirmed by the actress' representatives marked the fulfillment of her plans to adopt a child that summer. 
While Genesis is Davis' first and only child, Tennon has older children from a previous relationship. However, he remained supportive of his loving wife, agreeing with her to adopt Genesis. 
Tennon and Davis share a sweet love story, with the latter revealing to E! News that she was the loneliest woman in the world before she was urged to pray for a husband. When she did, Tennon showed up, meeting all the qualities she had prayed for in a man.
As she continues to grow, Genesis keeps on learning a lot from her famous mother who is the first African-American actress to win an Academy Award, Emmy Award, and Tony Award.
One of the lessons the 8-year-old is learning from Davis is about beauty, with the proud mom telling her daughter that her brain and heart were her most important parts. The actress also revealed Genesis is not yet focused on her looks at the moment. 
With her mother being a talented actress, it will be no surprise if Genesis turns out to be a natural in that role. She looked the part when she made her acting debut last year in "The Angry Birds 2." 
Genesis voiced hatchling Vivi, starring alongside Gal Gadot's daughter, Alma Versano as well as Nicole Kidman and Keith Urban's daughters, Sunday Rose and Faith.
Genesis revealed her parents were not nervous about her first acting role, adding that they advised her to keep moving forward despite what people say, which is exactly what she will do.