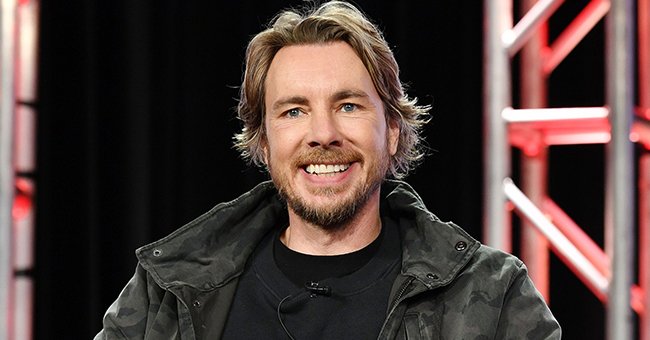 Getty Images
Dax Shepard Speaks Candidly about Relapsing Amid Celebrations for His 16 Years of Sobriety
The "Parenthood" star Dax Shepard commemorated sixteen years of sobriety by sharing how he overcame a slip back into addiction during a new episode of his podcast.
45-year-old actor Dax Shepard opened up about his sobriety slip during a new episode of his "Armchair Expert" podcast - sharing the turning point that helped him get through it.
What began with pain management after a motorcycle accident soon turned into Shepard's perceived need for opioids, even after already having been sober for eight years.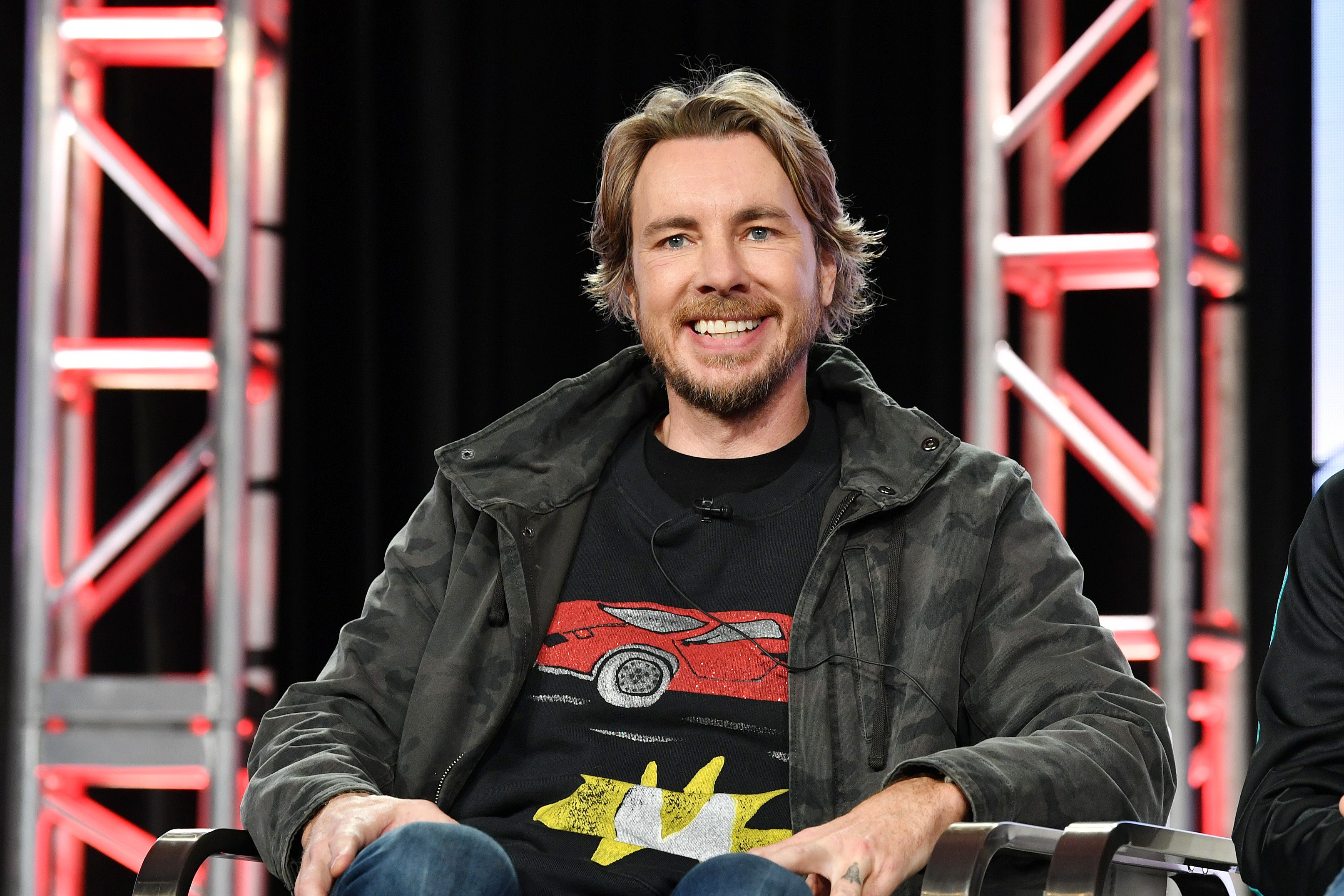 Dax Shepard speaks during the Discovery MotorTrend segment of the 2020 Winter TCA Press Tour on January 16, 2020, in Pasadena, California. | Source: Getty Images.
HOW HIS SLIP IN SOBRIETY BEGAN
During the podcast, Shepard said that two things contributed to his slip in sobriety back in 2012. His late father was dealing with a cancer diagnosis, and around the same time, Shepard got into a motorcycle accident that left him in a lot of pain.
Mindful of his dedication to sobriety, Shepard then called his sponsor, tempted to get Vicodin from friends to get through his workday. His sponsor advised Shepard only to take a few but to get a prescription from a doctor as soon as possible.
Adhering to an arrangement that his wife Kristen Bell would dole out his painkillers as needed, the problem didn't come in until Shepard got put in charge of making sure his father took his prescribed painkillers. Recalling his mindset at the time, Shepard said:
"So I give him a bunch of Percocet and then I go, I have a prescription for this, and I was in a motorcycle accident, and I'm gonna take some too."
When Shepard's father went back to the hospital, he started to feel a sense of panic since the painkillers won't be so easy to come by anymore, and he started wondering if he had indeed relapsed.
The issue weighed heavily on Shepard, who confessed to taking the pills to his wife Kristen Bell while traveling together. Bell was pregnant with their daughter Lincoln at the time, and he recalled her comforting words.
"She's like, 'You clearly need to call someone in AA, but I would say you're [expletive] from this accident, you got high with your dad, keep it moving. You don't need to redefine it. You didn't lose eight years, which was so comforting," Shepard said.
However, more injuries followed, and Shepard then began altering his doses by skipping his nightly dose to have a bigger dose in the morning. The need for a proper dose made him feel "shady," but he eventually started buying more pills.
When the lying started, Shepard knew the matter had gone too far, and it eventually led to him telling his wife Kristen everything. He gave her the remaining pills and said that being high celebrating his 16th year of sobriety turned out to be "the worst hour" of his life.
IN CONTROL OF THE NARRATIVE
Feeling remorseful for the embarrassment he caused Kristen and others, Shepard apologized for his behavior and said that he wanted to come clean publically to avoid Kristen being asked about it during interviews in the future.
However, Kristen Bell had her focus on celebrations for Shepard's sixteen years of sobriety. While Kristen is supportive of her husband, their daughter is the same.
Proud of her father's achievement, Kristen shared the sweet card their daughter made for Shepard, which read "Happy sobriety birthday Daddy." Even though the card was made with plain paper, it ended up being the perfect gift in celebration.
Please fill in your e-mail so we can share with you our top stories!