Jordyn Woods Poses on the Beach in Matching Swimsuits with New Boyfriend Karl-Anthony Towns
Kylie Jenner's former BFF, Jordyn Woods looked all shades of happy with her new boo, Karl-Anthony Towns in a series of PDA-filled pictures as they posed in matching swimsuits on the beach.
Jordyn Woods has been making headlines ever since her unfortunate scandal with the Kardashians but it seemed Woods has put all that business behind her as the model looked dazzling in her recent post on Instagram.
The 23-year-old was glowing with happiness in the three pictures she uploaded of herself and her boyfriend, Karl-Anthony Towns enjoying a romantic date at the beach.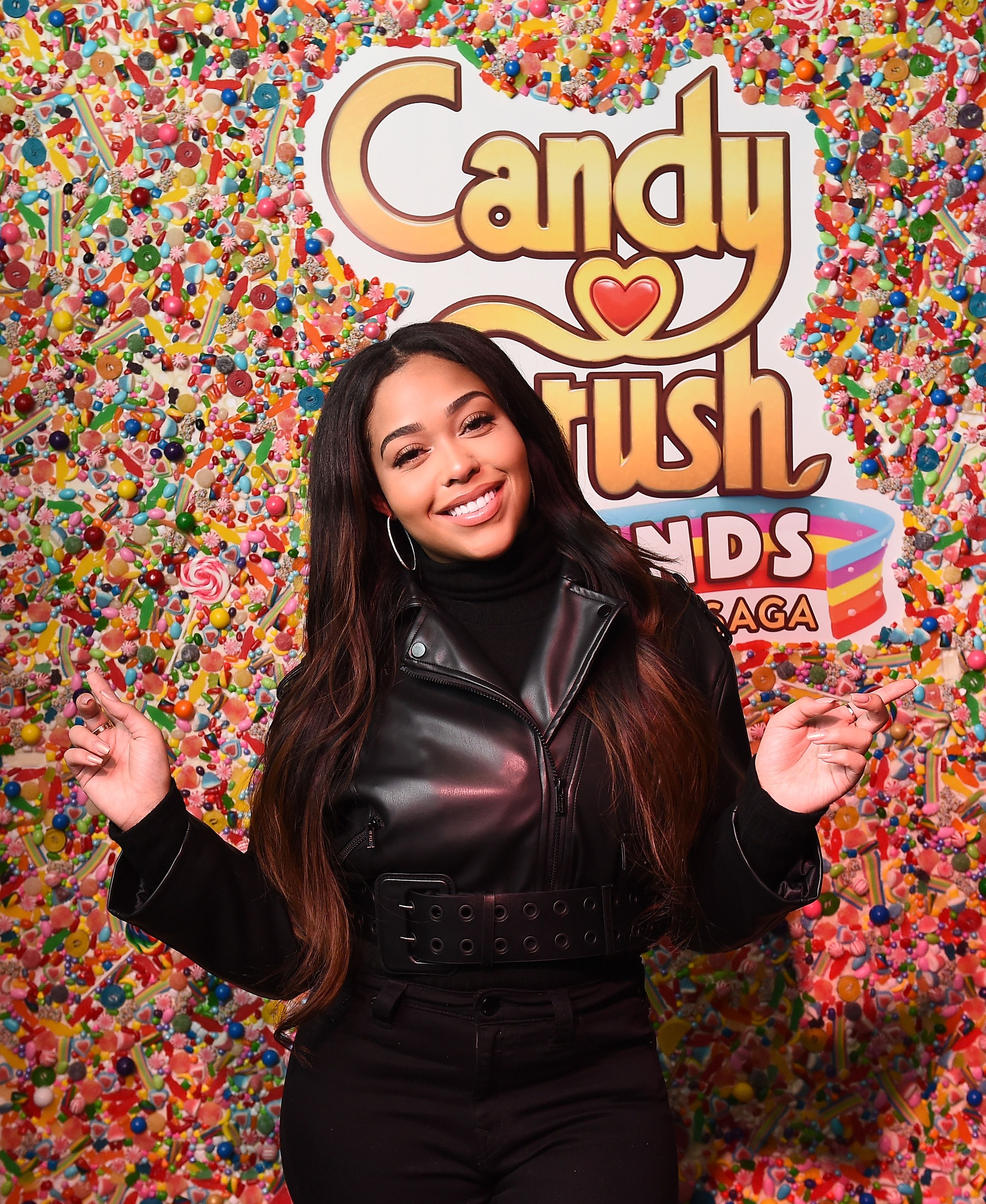 The first picture showed the couple in a warm embrace wearing matching Versace swimsuits, while Woods had her hair styled into waist-length braids and paired her swimsuit with matching Versace sandals.
Woods and Towns' relationship became public on September 23 when the pair celebrated "The Masked Singer" star's 23rd birthday.
The second picture revealed the pair standing with the reality TV star posed with one hand on her chest, while her man stood behind her with his arm around her waist. While the third showed the couple cuddling on the sand. The post was captioned: 
"I found you, then I found me"
The "Grown-ish" star's caption could be a reference to her cheating scandal with NBA player, Tristan Thompson which occurred in February 2019.
Woods had apparently hooked up with the father of Khloe Kardashian's child and the scandal caused a rift between the model and her bestie, Kylie Jenner as well as the split between Kardashian and Thompson.
Earlier this year on the YouTube series "Now With Natalie", the 23-year-old opened up about the pain and regrets she had experienced and how she was making peace with everything.
It appeared her new lover, Towns was a major influence in helping Woods deal with the backlash from the scandal as per her recent post on Instagram. Nevertheless, the internet trolls had other opinions about the couple, many of whom compared Towns to Thompson.
Woods wasn't fazed by the onslaught of mean comments but defended herself by indicating that she meant what she wrote in her caption and wasn't afraid.
Woods and Towns' relationship became public on September 23 when the pair celebrated "The Masked Singer" star's 23rd birthday.
They were also photographed cozying it up on a boat while wearing matching custom Chicago Bulls jerseys with the number '23' and the words 'Woods' inscribed on them.
Despite the opinions of internet trolls, Towns supported his girlfriend by uploading a series of photos of the happy couple on the beach with their matching Versace swimsuits.
The doting boyfriend also showered Woods with expensive gifts on her 23rd birthday celebration. However, one face was missing during the festivities, Kylie Jenner's. The former besties according to sources are still not on talking terms ever since the scandal.