Coco Austin Proudly Shares Videos of Her Four-Year-Old Daughter Chanel Learning to Swim
Rapper Ice-T's wife, model Coco Austin showed off their daughter, Chanel's improving swimming skills with videos of her in swimming class.
Rapper Ice-T's wife, model Coco Austin, recently showed off her daughter, Chanel's swimming skills in a slideshow of videos posted on her Instagram page. She wrote:
"Chanel update .. after a week of being in swim classes Chanel can hold her breathe and swim underwater, thats [sic] pretty cool in such a short time.."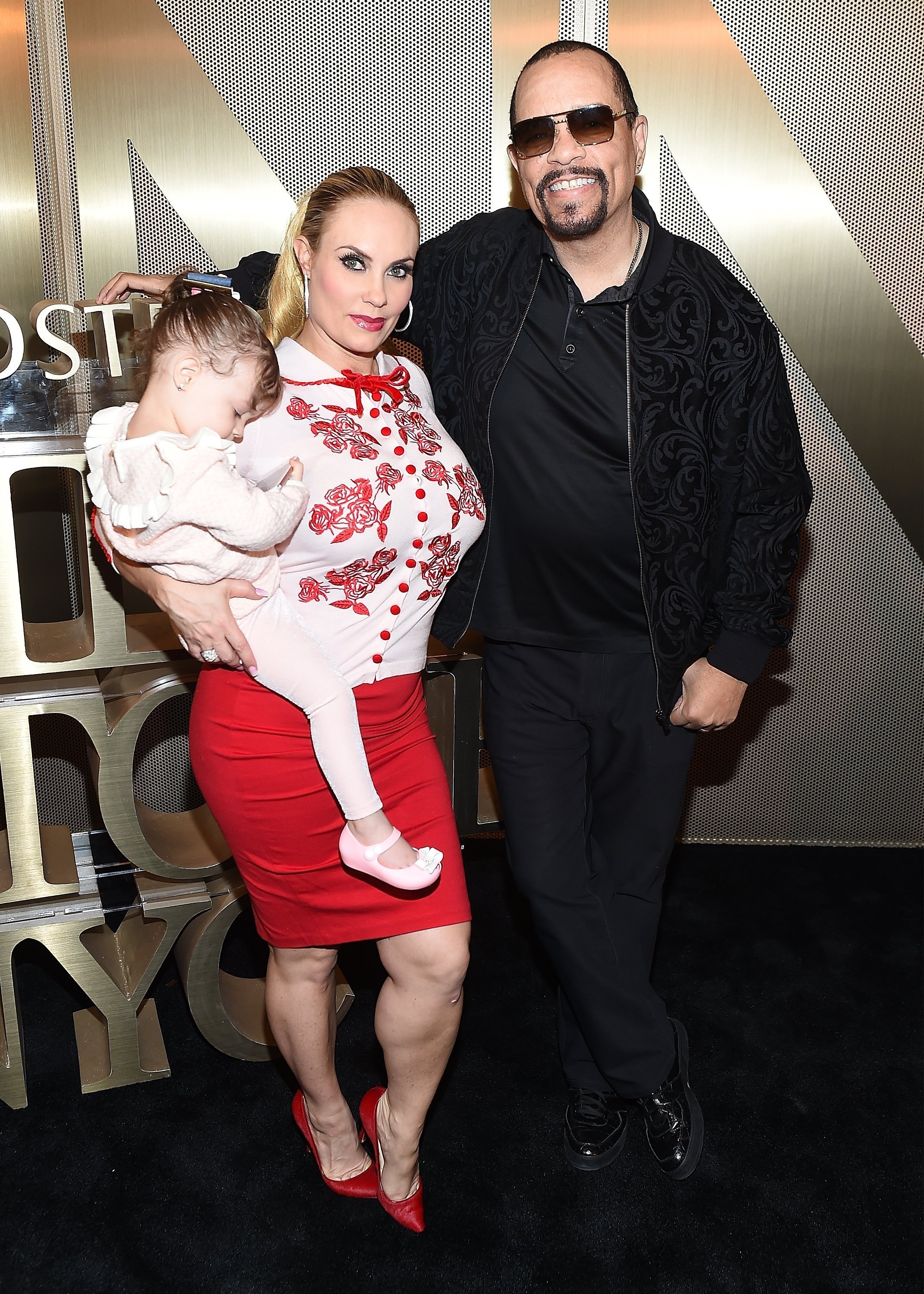 Austin marveled at how well her daughter was mastering swimming at just four years old and added that Chanel should have started taking the swimming classes much earlier.
Austin ended her caption by sharing how her baby girl loved it when she was supporting her and rooting for her on the sidelines. She also called her, "My little fish."
The videos showed Chanel wearing a multicolored swimsuit with yellow swimming goggles. The toddler looked happy as she splashed around in the water surrounded by kids her age.
Austin's fans and followers took to the comment section to praise the little one for the good job she was doing with her swimming classes and praised Austin for being such a great mom.
She revealed that she was still breastfeeding her 4-year-old daughter. 
Austin and her mini-me, Chanel, have become a popularly-known mother-daughter duo on Instagram, best known for the stunning photos that they appeared in.
In May, the mother and daughter posed for sizzling shots by the pool while having a great time away with the family in Arizona. Captioning their photos, the model supermom wrote:
"We can make anyplace [sic] tropical... Arizona girls ??"
Chanel and her bombshell mom wore matching two-piece swimsuits. Both pretty girls looked super cool with their sunglasses on while they lounged beside the pool. They wore their hair in matching low side ponytails.
Although Austin and her adorable twin have become accustomed to the great amount of praise they get for being themselves, that has not always been the case.
In 2019, the model came under fire from critics on social media after she revealed that she was still breastfeeding her 4-year-old daughter. 
Many critics felt that Chanel was too old to still be breastfed and Austin decided to address the issue. The proud mom said that breastfeeding her daughter was how they got their special bonding time. 
Following the heated period, Austin continued to show off her adorable ray of sunshine and shared all their cute twinning moments for the world to see. That was one proud momma who stood her ground.