Ciara and Her Curly-Haired Daughter Sienna Play with Dolls While Posing for a New Family Photo
Ciara recently shared a photo of herself with her daughter Sienna, and the doting mother appeared to be having a great time as the toddler played with toys.
Singer Ciara and her three-year-old daughter Sienna were recently captured in a candid mother-daughter moment and the pair looked super adorable together.
Taking to Instagram, Ciara shared a photo of herself with Sienna, who appeared to be having a fun-filled day playing with her toys. While Ciara rocked a long wavy hairstyle, Sienna's hair was styled in a way that highlighted her thick curls.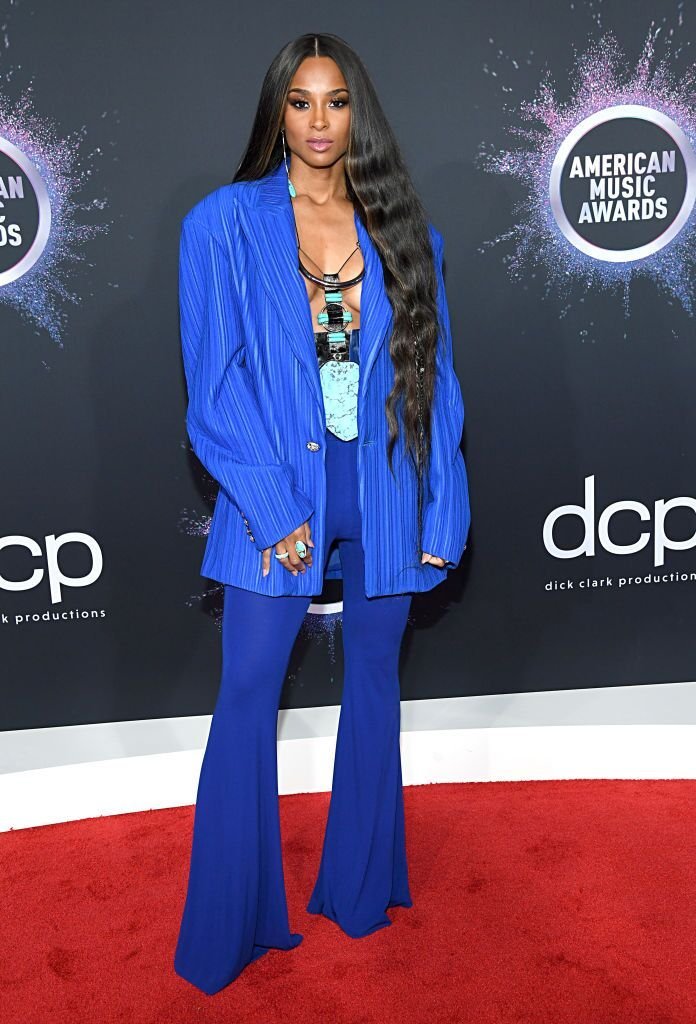 With Sienna staring keenly at one of her dolls and Ciara flashing a charming smile, the duo posed for the candid photo. The adorable snapshot was a promotional post for a company called LOL Surprise which provided Sienna with the toys in the snapshot.
Shortly after sharing the post, several fans and followers took to the comments section to leave lovely compliments for the mother-daughter duo.
Ciara and her husband, NFL star Russell Wilson welcomed Sienna on April 23, 3017. Since then, the toddler has made several appearances on her mother's social media.
In addition to her music career, Ciara has also tried her hands on acting.
In April, Sienna turned three, and the celebrity couple was sure to celebrate their daughter's milestone with sweet words. In an Instagram post, Ciara shared a video of the toddler dressed in pink overalls and a striped t-shirt.
In a separate post, Wilson shared a picture of himself holding Sienna as a baby. He accompanied it with a sweet caption where he described the toddler as a beaming light in their lives.
In addition to Sienna, Ciara and Wilson share a son, Win, whom they welcomed this year. The singer is also a mother to an older son, Future Jr., whom she shares with the famous rapper Future.
Born on October 25, 1985, Ciara shot into the spotlight when she released her 2004 track "Goodies," which was co-written by her and produced by famous rapper/producer Lil Jon. 
Since then, the singer has released several songs and has garnered several awards and recognitions over the years. In addition to her music career, Ciara has also tried her hands on acting.
She added television host to her resume in 2016 when she hosted the 2016 Billboard Music Awards alongside Ludacris. Apart from entertainment, Ciara has an interest in philanthropy.
In the past, she has been involved in helping several charity foundations and organizations. With her impressive career and involvement in helping people, there is no doubt that Sienna has a great role model in her mother.