NCIS Alum Pauley Perrette Admits She's Devastated as She Mourns Death of Her Aunt
Actress Pauley Perrette recently lost a close family member whom she paid tribute to on social media. The star's aunt passed away suddenly this month, according to the actress.
Taking to Twitter, Pauley Perrette, 51, announced the sad news that she'd lost her aunt, Vicki last week. The actress revealed the news on September 21, 2020.
She explained how Vicki was her mother's younger sister who had passed away suddenly. Vicki's passing left Perrette feeling "devastated."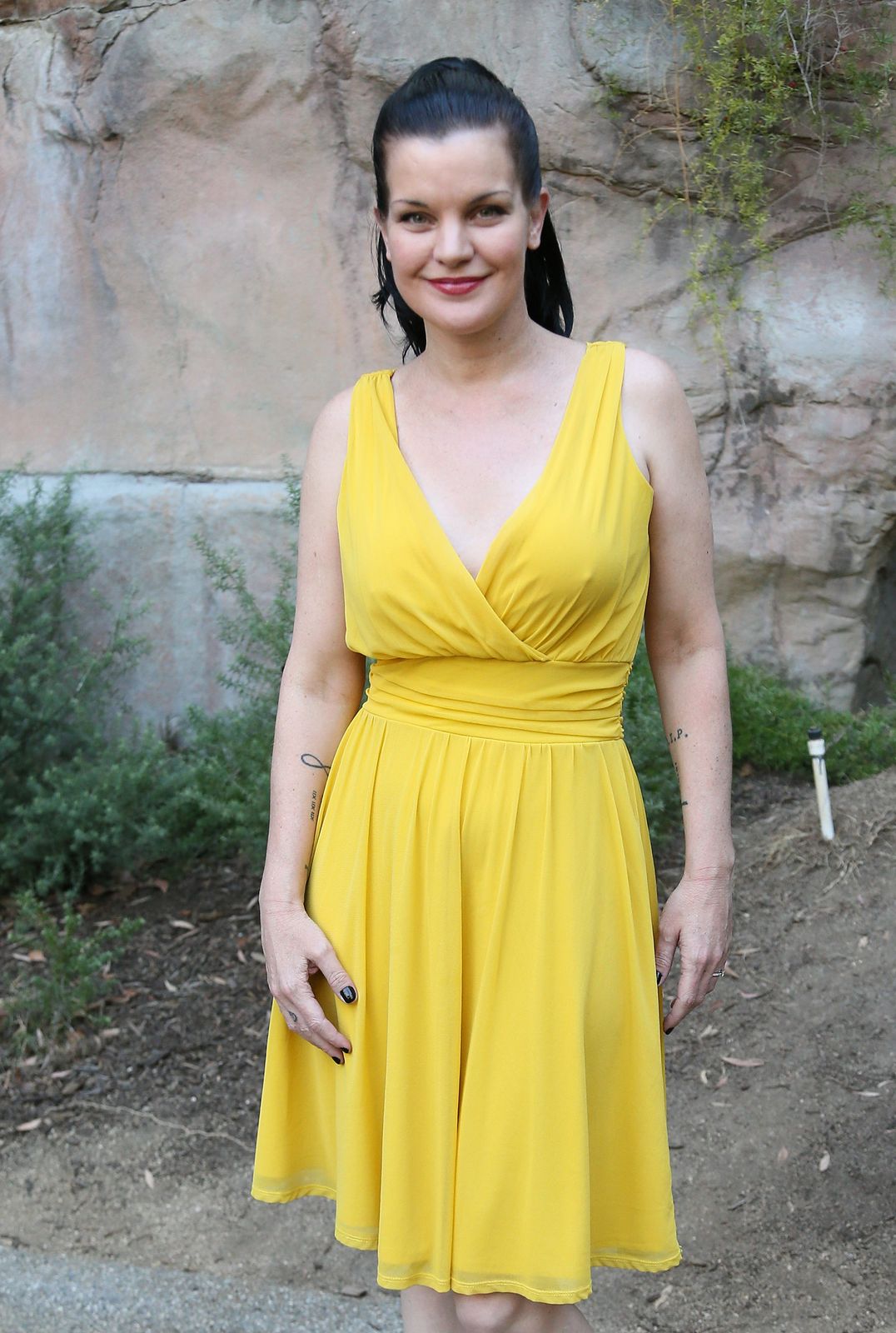 AUNT WAS HER PARENT
The former NCIS actress shared how her aunt had been a great mother to her and her siblings when their mother died. Perrette also noted that Vicki was one of her favorite people.
Her mother's younger sister was described as smart and funny. The star went on to reveal some of the lessons she had learned from her aunt.
One think a lockdown and retirement has been good for... my hair. :) it's also purple on top but you can't see it in my dark house. pic.twitter.com/uwf7yVCHke

— Pauley Perrette (@PauleyP) September 6, 2020
WHAT SHE LEARNED FROM VICKI
Perrette shared how Vicki had taught her that it was okay to be single, to not have children, and to retire at 51. Those were some of the things her aunt did even though no one else supported her in her decisions.
In July 2020, the actress revealed that she was following one of the lessons her aunt had taught her. After CBS canceled her new sitcom "Broke" after just one season, Perrette announced her official retirement from acting.
OK GUYS! You always want some @Vangsness and @PauleyP combo! We did this for y'all, and it's part ONE! Drops tomorrow on Kirsten @Vangsness new @YouTube channel! You're welcome!!! We love y'all!!!! pic.twitter.com/19oQRv1zM7

— Pauley Perrette (@PauleyP) September 10, 2020
AUNT NEVER JUDGED
In a reply to her initial tweet about her aunt's death, the NCIS actress also noted: "And she never ever judged me for anything..." The star elaborated on her statement by sharing how her aunt never judged her for things like depression and anxiety disorder.
She also recalled how her aunt would tell her she loved her and called her "Little Pauley Girl." Vicki was a great support system for the star because she just never judged her choices.
NCIS family just lost a beloved member. Joe Hailey. My make up guy for 16 years. RIP my beloved Full video here: https://t.co/0lkEsQdGrM pic.twitter.com/nt8Gt3eU6g

— Pauley Perrette (@PauleyP) May 27, 2018
LOSING HER MAKEUP ARTIST
In 2018, Perrette lost someone else she held dear on NCIS. Sharing a video on Twitter, at the time, the star revealed how she'd lost her makeup artist, Joe Hailey.
She shared in the post that Hailey had been her makeup artist for 16 years. The actress left NCIS after appearing as fan-favorite Abby Sciuto for 15 seasons.
And she never ever judged me for anything... my depression/anxiety disorder and all the rest of my crap. She was just like... "I love you Little Pauley Girl" that's what she called me. Never judged me, ever

— Pauley Perrette (@PauleyP) September 21, 2020
HER 2015 ATTACK
Besides losing her aunt recently and Hailey two years ago, Perrette has had other challenges in her life. In 2015, she revealed that she was attacked in front of her Hollywood home by a homeless man.
The man beat her and threatened to kill her but she managed to reason with him. The assailant was arrested shortly afterward by the Los Angeles Police Department on suspicion of felony battery after the actress reported the incident.