Serena Williams' Husband Alexis Ohanian Looks Charming with Long Hair in a Black & White Photo
Reddit co-founder Alexis Ohanian is sure to make his superstar wife, Serena Williams proud of the recent selfie he shared on social media. Ohanian looks charming as he flaunts his long hair and unshaven face.
Entrepreneur Alexis Ohanian, who co-founded popular social media platform Reddit, is in on the selfie trend. On September 26, he shared a black-and-white photo of himself on Instagram.
Tennis star Serena Williams' husband appears to have taken isolation seriously as advised by authorities amid the ongoing coronavirus pandemic, judging by his appearance in the photo.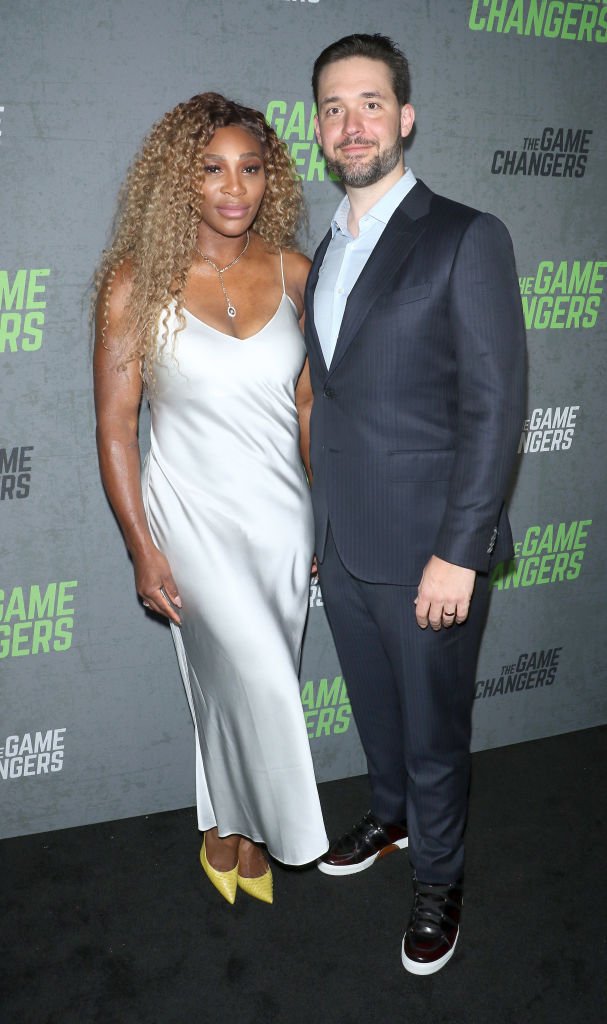 His long hair and his unshaven mustache and beard indicate it may have been a while since he took a trip to the salon. Nonetheless, the 37-year-old investor looks just as dashing.
In the photo, he pulls a serious look and sports a black T-shirt with his wife's name emblazoned across it. A man of few words, Ohanian captioned the snap, "LFG."
The post has garnered more than 34,000 likes as of this writing. The investor, who describes himself on Instagram as the son of an undocumented immigrant, has close to 700,000 followers on Instagram.   
Williams earlier admitted that she was responsible for her husband's long hair. She said that he took it literally when she told him around the start of the COVID-19 pandemic to grow his hair out.
The 23-time Grand Slam champion also shared that she found his new look "hot." She is not the only one who swooned over Ohanian's looks, with one female Instagram user commenting that she likes his long hair.
Ohanian recently gave up his post as the board member of Reddit.
Ohanian has been a dedicated father to 3-year-old Olympia and after he married Williams in 2017, he now sees the world differently. He also realized his wife's challenges of being a Black woman. 
Ohanian said he had no idea how Williams endured prejudices since her career started, but that he admires her for smashing every obstacle she has faced because of the color of her skin. He is determined to help his wife's causes.
As his way of fighting racism, Ohanian recently gave up his post as a board member of Reddit. He announced his initiative to step down on the platform in the wake of George Floyd's death in the hands of the police.
He explained that stepping down was the right thing to do and that he was doing it for his family. He added that he wanted to have an answer when his Black daughter later asks him about what he did for the country and the Black community.
With his resignation from the Reddit board, Ohanian seems content in being Williams' supporter on the side. He will continue to cheer on Williams not just in the tennis court but also in her causes.
Being true to his word, Ohanian wore a black shirt while watching one of his wife's recent matches as a sign of his support for the Black Lives Matter movement, a cause that is close to him and Williams. 
Alongside a heartwarming caption, the proud father shared a snap on Instagram showing him carrying his adorable daughter who donned a sporty outfit.