Beyoncé Sends Flowers and a Touching Note to a Girl Battling Cancer — See the Sweet Surprise
Beyoncé showed that she is indeed the Queen Bey as she sent a touching gift to one of her fans who is battling cancer. The young girl was in awe and thanked the star.
Lyric Chanel shared what many may consider a major highlight of her life as the young girl received a beautiful bouquet from Beyoncé. Her caption rang with excitement; it read:
"When the Queen Bey sends you flowers ??? Thank you so much @beyonce Lyric was so shock to get mail from you, and she said Beyonce is the Best!!!..."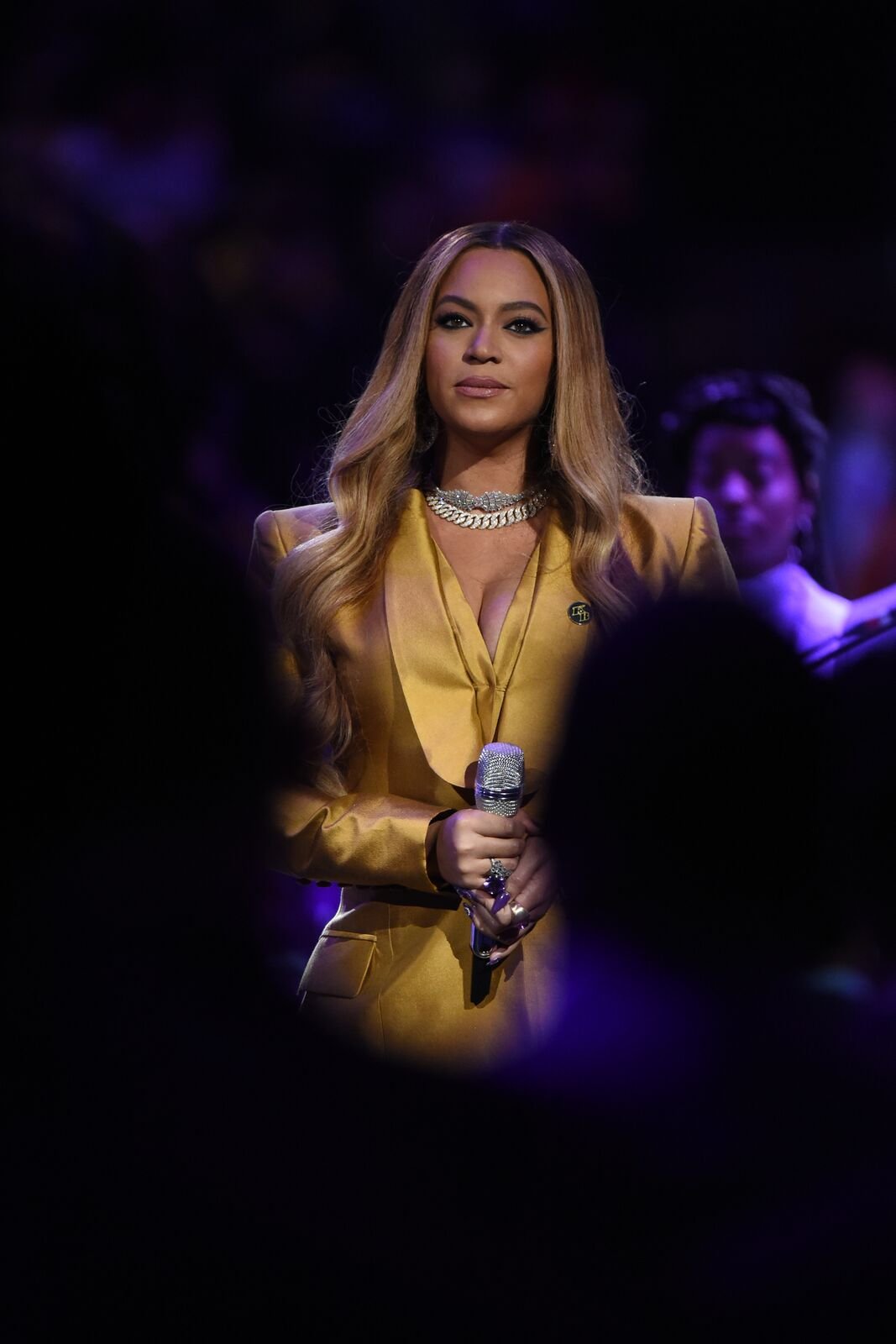 The first video slide showed the girl in a Nike track jacket and top bra as she looked to be sitting at a dinner table. Her curly black hair was gelled backward with the edges nicely laid.
She started by saying a big thank you to the star for the flowers. She expressed that she could not wait to meet the singer as she blew a cute kiss at the camera.
The video zoomed in on the gorgeous flowers as it showed the white roses from various angles while showing a little note card on the table.
Beyoncé and Solange got tested for the BRCA2 gene mutation.
The notecard contained the lyrics of Beyonce's "Love on Top," which happened to be Chanel's favorite song as she held it up for a photo in the third photo slide.
The second photo was sharp and it showed her smiling brightly while the card was held up in front of her. The card ended the song lyrics and read:
"You are a survivor. God bless, B."
The last video stirred warm emotions as her guardian gushed about the flowers in response to which the girl asked: "you know why?" Chanel said it's because she's a queen. She added that Beyoncé only gave gifts to queens, and she was definitely one.
Chanel has had a tough time battling cancer after being diagnosed with Anaplastic Ependymoma, which is simply brain cancer. The young girl has already been through four surgeries.
Beyoncé might have a soft spot for cancer patients as her father, Mathew Knowles, has had a bout with the illness. He discovered that he had breast cancer, which is very rare in men, in 2019.
He discovered it early and had it treated by getting a mastectomy but discovered a special gene mutation that made him susceptible to pancreatic, melanoma, and prostate cancer in the process.
He also discovered that the family had a history of those cancers and made his daughters, Beyoncé and Solange, get tested for the BRCA2 gene mutation. He also partnered with Invitae, a genetic testing company, to raise awareness about BRCA2.