Rapper Eve Gets Dragged after Saying She Doesn't Take Notice of Her Husband's Race Anymore
TV show host and rapper Eve's revelation that she does not think of her husband's race anymore did not sit well with some of her fans. Her statement sparked a debate online.
Eve, whose real name is Eve Jihan Jeffers Cooper, recently expressed her thoughts on TV One's "Uncensored," saying that she and husband Maximillion Cooper, who is white, have set aside their ethnicities in their relationship.
But the "Love Is Blind" rapper's statement caused quite a stir on Twitter, with many of those involved in the conversation coming from the Black community. One user said Eve's idea was disgusting.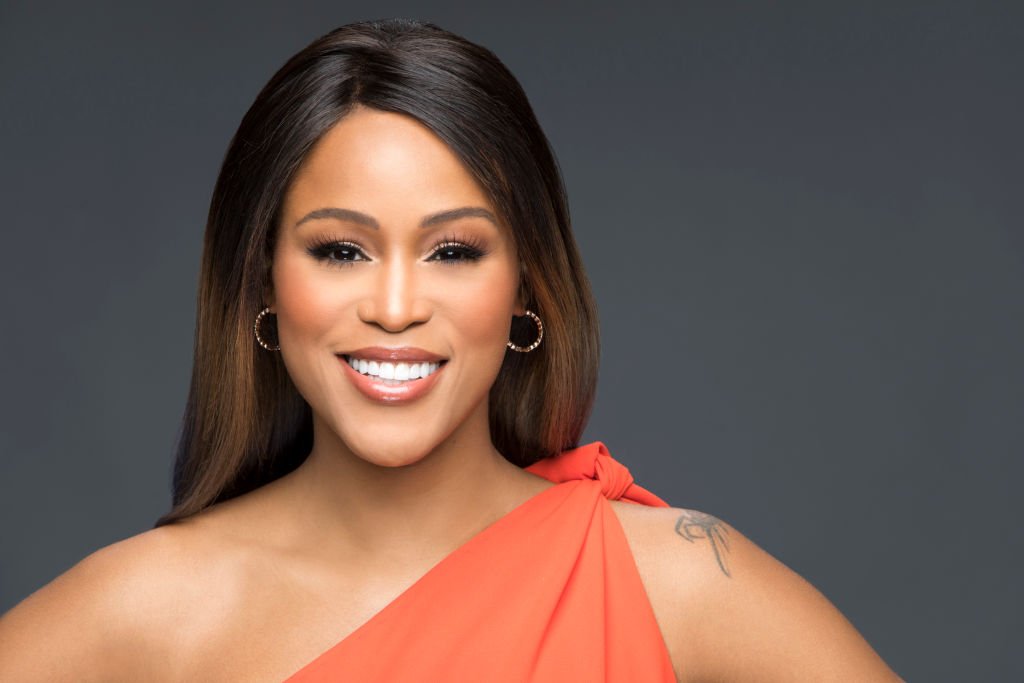 Another Twitter user, who goes by the name "shelia m," wrote that she couldn't believe that Eve would make such a statement. She said: 
"I can't believe Eve would say something so unrealistic."
Twitter user Dominic Harton also expressed that the rapper seems not to want to create tension with Cooper so she is keeping mum on the important issue of race.
She Harlem Shake her black card right out of her pockets🤣🤣 but really though why do black women and black men think that having a little conversation about it is ok because you don't want to rock the boat. 🤦🏿‍♂️🤦🏿‍♂️🤦🏿‍♂️

— Dominique Harton (@Ochosilent) September 27, 2020
Based on Eve's interview which was recorded on September 21, the rapper said she is always honest with her husband whom she married in 2014. She added that she discusses race issues with her four stepchildren.
Eve did think about her race before entering into a relationship with Cooper. To make him understand the differences, she would have conversations with her husband who was also willing to be educated about the issue.
The interracial couple would engage in "charged and emotional conversations" about race and injustices. But Eve said she is aware of her husband's limited perspective because of his white upbringing.
I can't believe Eve would say something so unrealistic. "She rarely thinks about race." Girl Bye! Well I bet everytime you go out with your white husband, people think about you being black. Don't forget where you come from or who you are.

— shelia m (@sheliam2) September 18, 2020
This is not the first time Eve was criticized by fans online. In her previous interview on "The Talk@Home," Eve shared that Cooper had one of the most difficult conversations with her after Geroge Floyd's death.
Many people were angry at Eve's statement and even questioned her interracial relationship with her husband. She clarified that they had multiple conversations about race in the past.
One fan pointed out that some people took the rapper's statement out of context.
While some people continued to spew hate towards Eve, other fans came to her defense saying they understand Eve's point and that she has been educating her husband. 
A fan wrote that Eve did think from the beginning about her race and that the rapper felt that race no longer mattered as much when she and Cooper became a couple. One fan also pointed out that some people took the rapper's statement out of context. 
Like Eve and Cooper's enduring love story amid racial differences, another longtime couple is also proud of their interracial relationship.
Actor Alfonso Ribeiro and wife Angela Unkrich celebrated the day legalization of interracial marriage happened. Unkrich shared a beautiful snap on Instagram along with a lengthy yet heartwarming message.