Tiny Harris Posed with Pregnant Daughter Zonnique Pullins, Who Showed off Her Growing Baby Bump
Tiny Harris is ready to be a grandmother to her pregnant daughter Zonnique Pullins' baby and can hardly contain her excitement. Recently, she shared a new picture of herself cradling her daughter's baby bump on Instagram. 
Tiny Harris is pretty thrilled about her new grandbaby and it shows! The 45-year-old was filled with joy and excitement as she shared a brand new photo of herself with her pregnant daughter Zonnique on Instagram. 
In the picture, Tiny cradled her daughter's growing baby bump while smiling at the camera. She looked gorgeous in a white dress that she accessorized with matching jewelry and watch.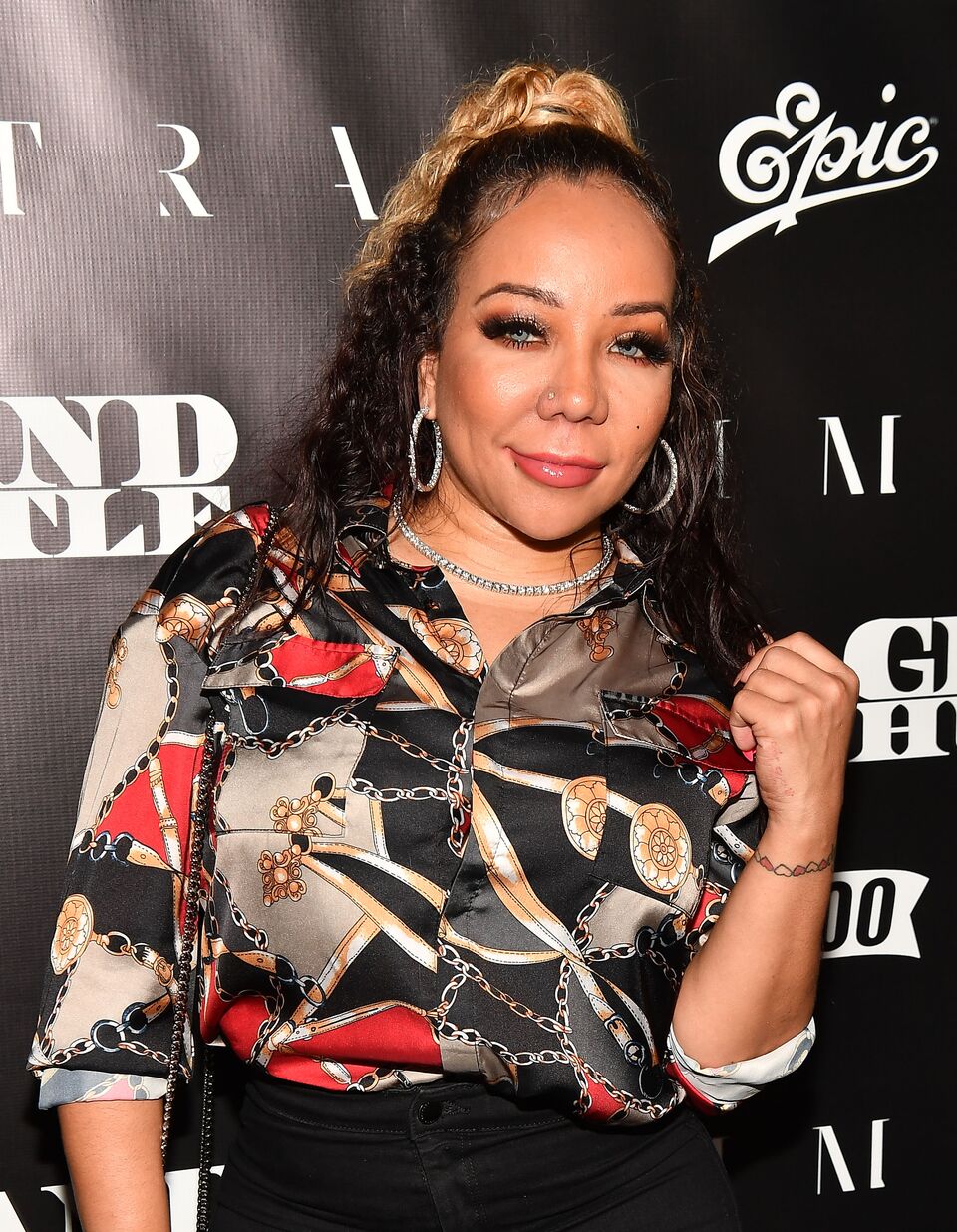 GORGEOUS MOTHER-TO-BE
Pullins exuded that pregnancy glow as she put her arms around her mother while posing for the camera. She donned a body-hugging black dress with a black denim jacket and a matching cap. 
The mother-to-be looked truly gorgeous with her lips painted red. With such great genes running in the Harris brood, fans can only imagine how beautiful the new baby is going to be! 
HOW HER PREGNANCY IS GOING
Pullins first revealed the news of her pregnancy back in August. In an interview with People, she shared how it was weird that every year for the past three years, there would be a rumor that she was pregnant but this time, she actually is expecting. 
This is Pullins' first child with her partner, Israel "Bandhunta Izzy" James.
In the same interview, the 24-year-old also shared how being pregnant for the first time feels like. So far, her journey has been smooth with few complications. She further said:
 "With it being my first time being pregnant, I had so many expectations and was thinking, 'Oh, it's going to be really hard.' I never really had morning sickness."
PREGNANT AMID A PANDEMIC
Her journey might have been easy, but being pregnant amid a global pandemic is difficult, to say the least. She thought it would be easy since she did not have to worry about going out, but that changed when it came to heading out for necessary things. She explained to People:
"But when it comes to going to doctor's appointments, I go to all of them by myself. I ask every single time, 'Can I bring my boyfriend?' And they're like, 'No, only you can come."
SHUTTING DOWN GAT
This is Pullins' first child with her partner, Israel "Bandhunta Izzy" James. After she announced the news of her pregnancy, fans congratulated her and sent her their good wishes, but there were some who thought it was not a good idea for her to have a baby. 
Her mother came to her defense and said that Pullins is a well-rounded woman who can take care of herself. She added that it does not matter that she is not married because she, too, had a baby when she was single and she turned out fine.