Brandy's Only Daughter Sy'Rai Flaunts Braids & Impressive Makeup in a Floral off-Shoulder Dress
Iconic singer Brandy's only child, daughter Sy'rai Iman Smith, looked beautiful in new snaps, where she rocked cool braids and showed off her make-up artistry in a beautiful floral print off-shoulder dress.
Talented singer Brandy's daughter, Sy'rai Iman Smith, whom she shares with her former partner, producer Robert "Big Bert" Smith, has blossomed into a beautiful young lady over the years.
The 18-year-old singer recently took to her Instagram page to upload a montage of pictures of herself that has garnered several reactions from her fans, with many of them in total admiration of her beauty.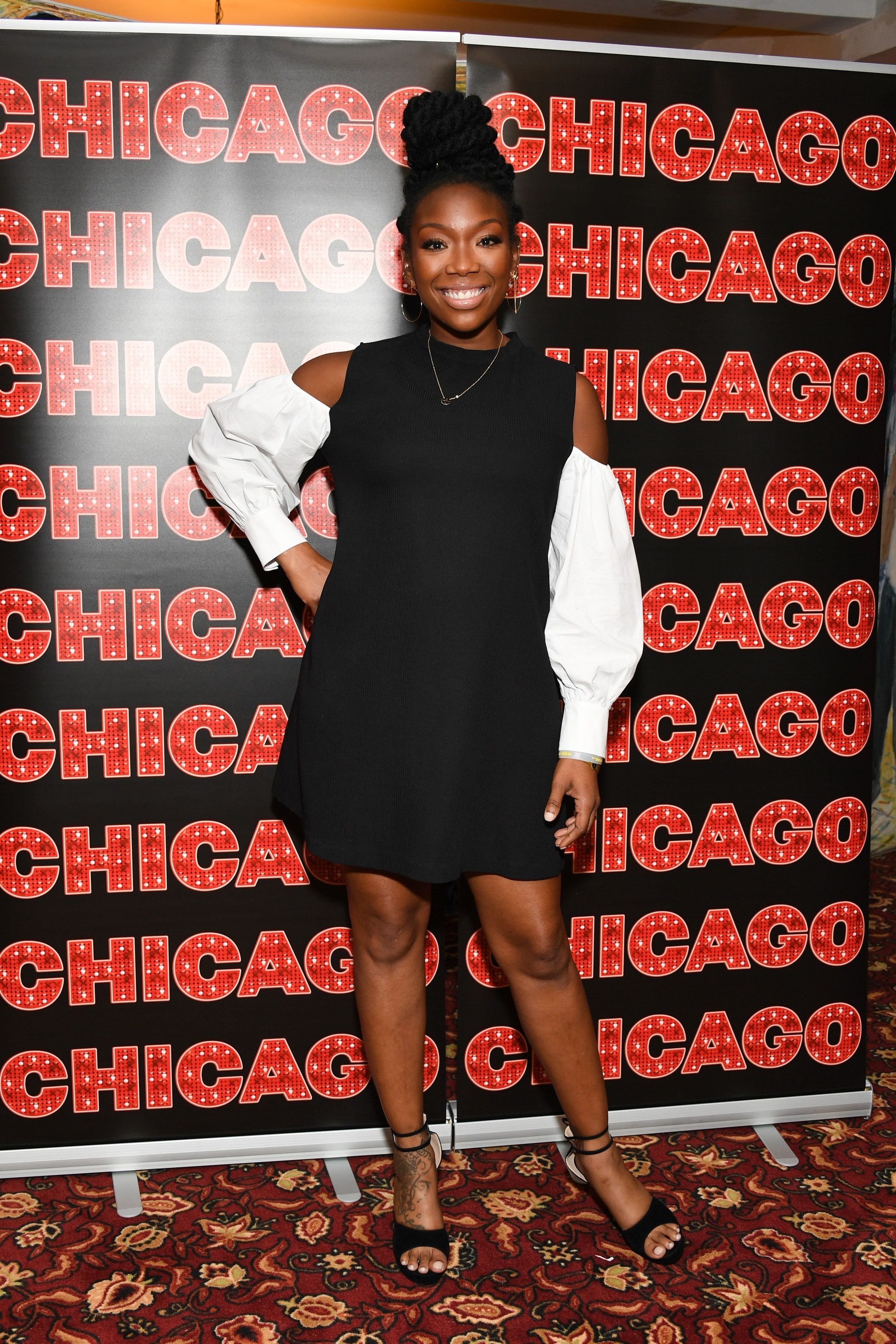 Sy'rai wore a beautiful off-shoulder flower print dress in the mirror selfies while showing off her lovely long braids and impressive make-up.
She completed the look with a shiny silver necklace, ring, and a leather bracelet. Sy'rai made funny faces in the different pictures and shared them alongside the caption: 
"wanna be the one that makes your day."
Over the years, Brandy and her daughter, Sy'rai, have developed a very close bond that can hardly be broken. The duo regularly melts the hearts of their fans with their adorable twinning photos. 
It is not a hidden truth that Brandy is so hyped about being a mom. In fact, it is the first title that the songstress lists in her Instagram bio. Apart from that, her page is brimming with photos of her daughter. 
Sy'rai might be relatively new in the music industry, but she has been surrounded by music all her life...
The Grammy Award-winning singer and her then-partner, Smith, welcomed their daughter, Sy'rai, on June 16, 2002. The whole delivery process was covered in the four-part MTV reality series "Brandy: Special Delivery."
Brandy's relationship with Smith was shrouded in a lot of secrecy, and at some point, the duo was rumored to have secretly tied the knot. She eventually ended the relationship, barely a year after giving birth to their daughter.
Even though the former couple ended their relationship abruptly, the two remained cordial through the years and have developed a healthy co-parenting relationship.
Not surprisingly, Sy'rai has followed in her famous mother's footsteps by pursuing a music career. Earlier in the year, she released her new single titled "At Your Best," which pays tribute to Aaliyah's 1994 single "At Your Best (You Are Love)."
Brandy has always shown support for her daughter, and on this occasion, the proud mom took to her Instagram page to upload a snippet of the song while urging her fans to listen to it. 
Sy'rai has always displayed her passion for music through the years, with several of her videos circulating the internet. Undoubtedly, she inherited her mom's singing talent.
Sy'rai might be relatively new in the music industry, but she has been surrounded by music all her life and has the unwavering support of her superstar mom. The young singer is one to look out for in the coming years.