John Gidding's Dad Gave Him a Sweet Note after Coming Out as Gay — Look inside the Designer's Life
Designer and TV personality John Gidding, who modeled for Armani and Gucci in the early 2000s, once opened up about how his conservative family learned that he was gay.
Born in Istanbul, Turkey, in January 1977, Gidding has been involved in the entertainment industry for years, and his career has been quite interesting over the years.
While he was in graduate school, he used to be involved in a cappella choirs, glee clubs; he would also take some modeling gigs for very famous brands, including Armani, Gucci, and Hugo Boss.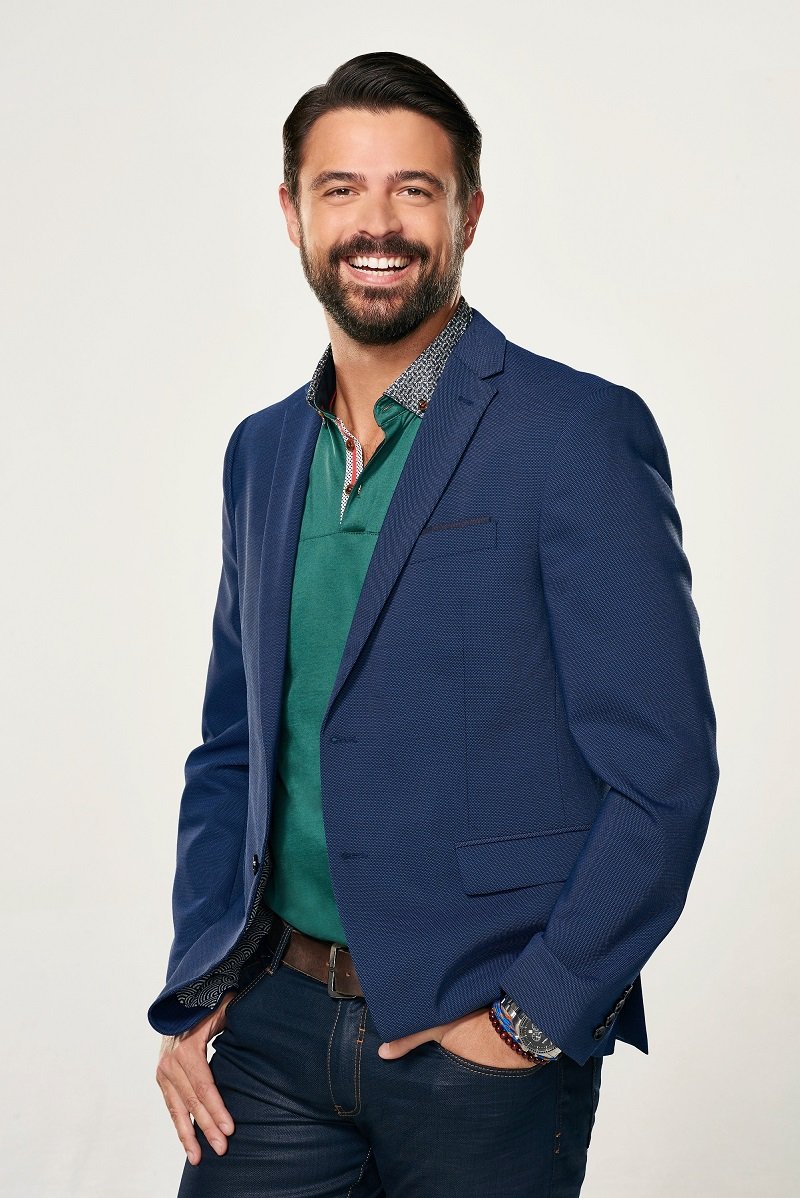 JOHN GIDDING'S CAREER AFTER MODELING
For some people, making a living as a model is nothing short of a dream. For John Gidding, on the other hand, it was just a way to pay the bills. The famous designer pointed out that modeling was not his thing, adding that it can be a detrimental career.
After walking away from the modeling industry, he gave television a try by attending a casting for what he thought was a commercial. The casting was, however, for "Queer Eye for the Straight Guy," a gay-centric TV show.
Around that time, Gidding was just coming out of the closet and considered that working in that show would not be a good fit for him, so he refused to be a part of it.
The production company must have really liked Gidding, though, as they were developing another show for ABC Family titled "Knock First," which eventually became his first gig on TV.
Two seasons later, John Gidding started working for HGTV's "Designed to Sell" and "Curb Appeal: The Block." From that point on, he has never ceased to impress by working as a designer on "Rachael Ray" and "Trading Spaces."
Gidding also confessed that he has never been worried about identifying as an openly gay man, adding that his sexual preferences are not detrimental to his design career, especially because it is not a homophobic world.
JOHN GIDDING'S HUSBAND, DAMIAN SMITH
John Gidding was actually married to Damian Smith, a ballet dancer. The former couple tied the knot in 2013. They met online, then went on a date, and Smith proposed three months later.
Unfortunately, the duo parted ways in 2016, and the whole process was finalized circa October 2018. Talking to Metro Weekly, Gidding pointed out that he became more cautious after the divorce because he used to "leap into things."
His dad wrote "Hakuna Matata" on that note.
It was also during his interview with Metro Weekly that he shared his coming-out story and how his parents, two conservative Turkish people, took it.
Gidding first knew that he was gay when he was only a child, but he didn't really have the words to describe his feelings at the time. He added that growing up in a country that doesn't have the most progressive outlook on being gay didn't help much, either.
JOHN GIDDING'S COMING-OUT STORY
As he grew older, he understood and accepted his sexuality, but only came out as a gay man in graduate school. However, his mother didn't take the news so well, and she didn't talk to Gidding for a whole year.
The designer even revealed that they reconnected after the terrorist attacks of 9/11 as one of the planes had taken off from Boston, where he was at the time.
Gidding pointed out that he came out to both of his parents while they were in Switzerland visiting a few family members for New Year's Eve. While his mother needed some time to accept it, his dad took it more lightly. Gidding explained:
"He had already written out a little piece of paper in his pocket. […] So, when I told him I was gay, he pulled it out of his pocket and quietly handed it over to me."
According to the designer, "The Lion King" was very popular at the moment, which is probably why his dad wrote "Hakuna Matata" on that note, which can be translated to "no worries."
Finally, John Gidding confessed that his mother has not entirely come around to accepting the idea of having a gay son, but has gotten "much better" at it.