See the Pic Tiny & TI's Daughter Heiress Hopes Makes Fans Smile in Her Cute Checkered Outfit
Tameka "Tiny" Harris and T.I.'s daughter, Heiress Diana Harris melted hearts with her yet another adorable photo on social media. The four-year-old little girl delighted fans with her cute checkered outfit.
Heiress Diana Harris has become a social media darling. Parents Tameka "Tiny" Harris and rapper T.I., whose real name is Clifford Harris, could not get enough of her cuteness.
On September 26, the couple who manages Heiress's Instagram account shared their daughter's picture with her fans who were ecstatic seeing an update of the cute little girl.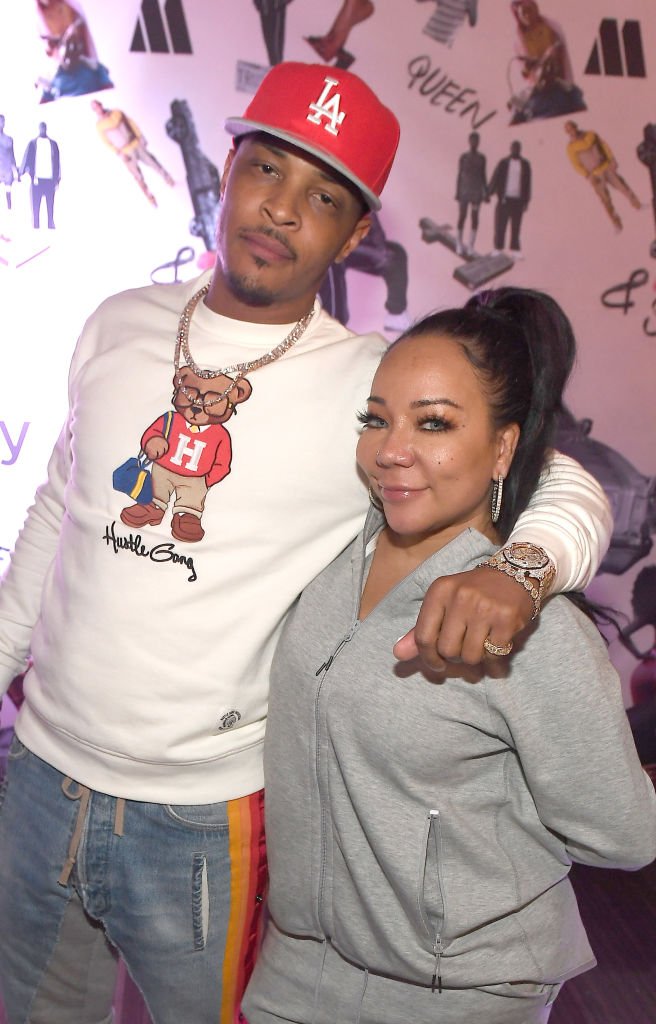 Heiress looked like she was in the kitchen as she is seen standing by the marbled counter and flashing a peace sign. She also shows off her cute pout. 
Just like her mother, the charming little girl also has an impeccable taste for fashion. She is dressed in a coordinated piece of checkered outfit which she paired with cute sneakers.
She also seemed to develop a love for braids as she completed her look with beautifully braided locks running down her back. The photo caption read, "Hope this makes someone smile."
Heiress's lovely emergence on Instagram added excitement to her famous parents' fans. Thousands of fans expressed their thoughts in the comments section and the majority reacted with heart emojis. A fan wrote:
"It sure did and I definitely needed it ? she's adorable ?"
Proud parents Harris and T.I. also feel the same way. Their daughter, whom they welcomed in March 2016, has been sharing her cute videos online.
In August, the doting mother posted a video on Instagram showing Heiress's latest dance moves. The toddler seems to have inherited her celebrity parents' talent in dancing. 
The little girl, who seems to be following in her parents' footsteps, had an entertaining bedtime story at home.
Heiress has no shortage of cute moments. In February, the little girl had a celebrity moment with "Umbrella" singer and beauty mogul Rihanna during the 51st Annual NAACP Image Awards.
Heiress is also one sassy child. Harris's eldest daughter, Zonnique Pullins, revealed that her little sister begged their mother to have another sibling.
Though Pullins hoped that Heiress will be her last sibling, the little girl has been showing their mother videos of cute babies, attempting to convince Harris to add a new family member.
As Heiress is growing up so fast, Harris and T.I. have been keeping up with their daughter. The little girl, who seems to be following in her parents' footsteps, had an entertaining bedtime story at home.
Instead of Harris telling the bedtime stories, Heiress decided to do storytelling her way. Harris was impressed by her daughter's creativity, saying that she loved the little girl's version more than any other storybook.