Artem Chigvintsev Opens up about His DWTS Journey after Becoming a Dad
Artem Chigvintsev, a professional dancer and fiance to onscreen diva, Nikki Bella, got candid in a recent interview concerning his "Dancing With The Stars" Journey after becoming a first-time dad.
Artem Chigvintsev seems to be different now that he is a father. The talented dancer welcomed his first child, Matteo, with his fiancee Nicki Bella, in July.
While speaking to US Magazine, the dancing star shared some never-before-heard details about his experience on the "Dancing With The Stars" show since fatherhood.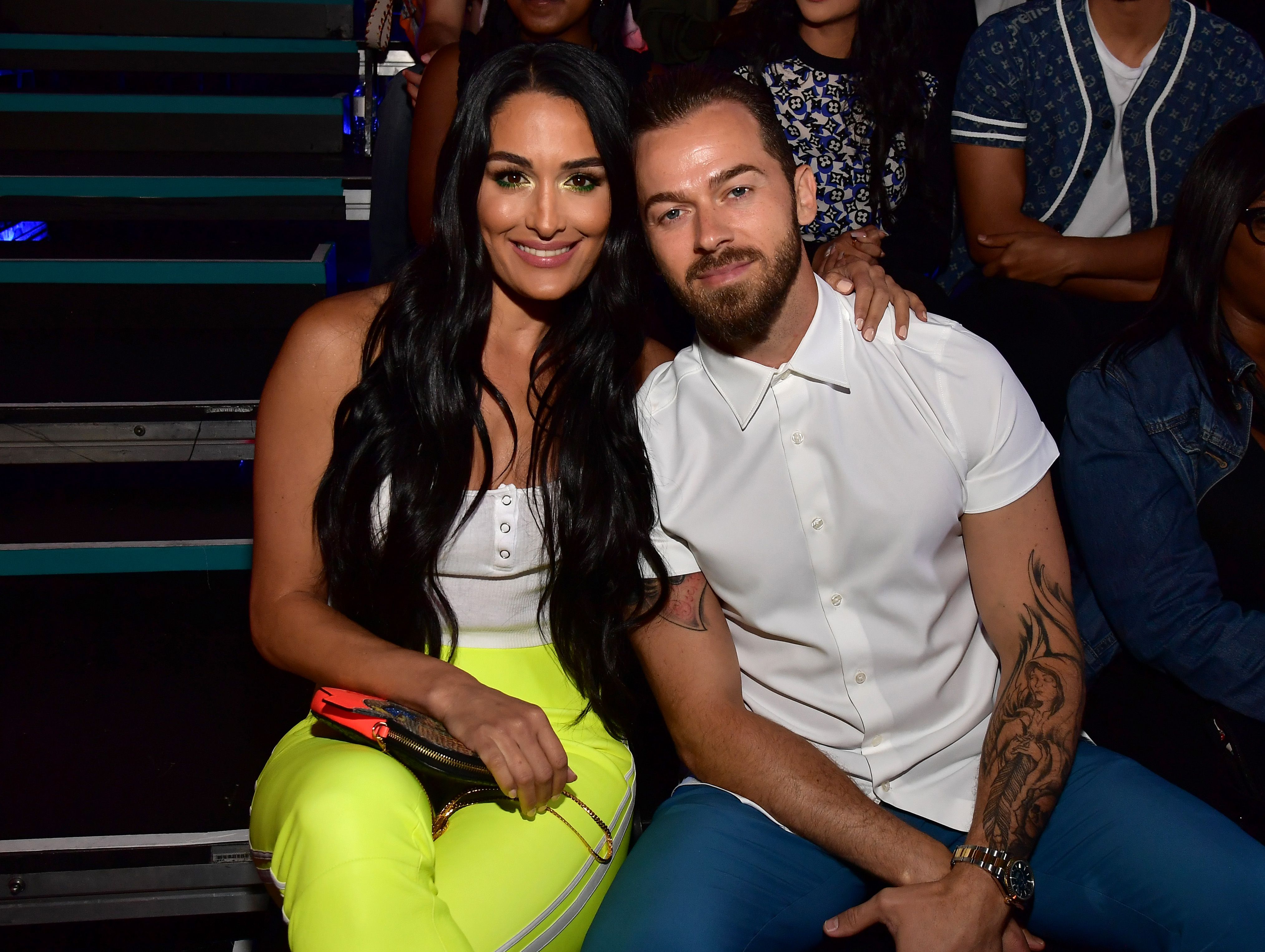 He explained that with a baby in the house, his time on the competition series is witnessing tremendous growth. First, he mentioned his awe and excitement to be back on the show and revealed that he feels and acts differently in the competition.
From 2014 to 2018, he was part of the competition series but last year, when he was excluded it made Chigvintsev go into depression.
The 36-year-old said that he does not feed any negativity as a competitor and that when things don't go as planned, he does not end up feeling beat-up.
As a father, the "DWTS" star is all about competing with an open mind while thinking about how much love is waiting for him back home. In the same interview, he said:
"Every single decision you make, it comes from a whole different place...things naturally happen, and you just embrace them and make something beautiful."
Chigvintsev did not mind sharing his passion for dancing. The "Strictly Come Dancing" alum admitted that the process is addicting and that he loves to be a better version of himself each season.
A few days before his revelations, Bella opened up in her "The Bella Podcast," about how her fiance reacted when he was not scripted for the 2019 season of the "DWTS."
From 2014 to 2018, he was part of the competition series but last year, when he was excluded it made Chigvintsev go into depression. Bella confessed that  2019 was not a palatable year for them as a family and that he could only combat depression after being put back on the show.
Following the news of his restoration, the entire household hit a cloud nine, and it has been nothing but joy for the family of three. Less than three weeks ago, the couple showed off some romantic dance moves to celebrate in front of baby Matteo.
However, now that daddy is on the dance show, 2-month-old Matteo will be home alone with his mom. Bella told fans that she is single-handedly nursing her son with little help from her twin sister, Brie, who recently welcomed her second child with her husband, Daniel Bryan.
This is due to her fiance's absence and the COVID-19 pandemic. Nonetheless, the first-time mom is embracing the process and admitted that motherhood gives her joy and pride.