Jordyn Woods Shows off Her Fit Figure Posing in a Gym in Blue Top and Matching Tight Pants
Superstar model Jordyn Woods showed off her fit physique in a recent Instagram post where she shared a picture of herself in a blue top and matching tight pants. 
Beautiful and sexy model Jordyn Woods awed her friends and fans alike with her latest Instagram post when she shared a workout picture of herself.
In the photo, the 23-year-old posed beside a punching bag. The model raised her left hand, placing it on the chains holding the punching bag while her right hand rested freely.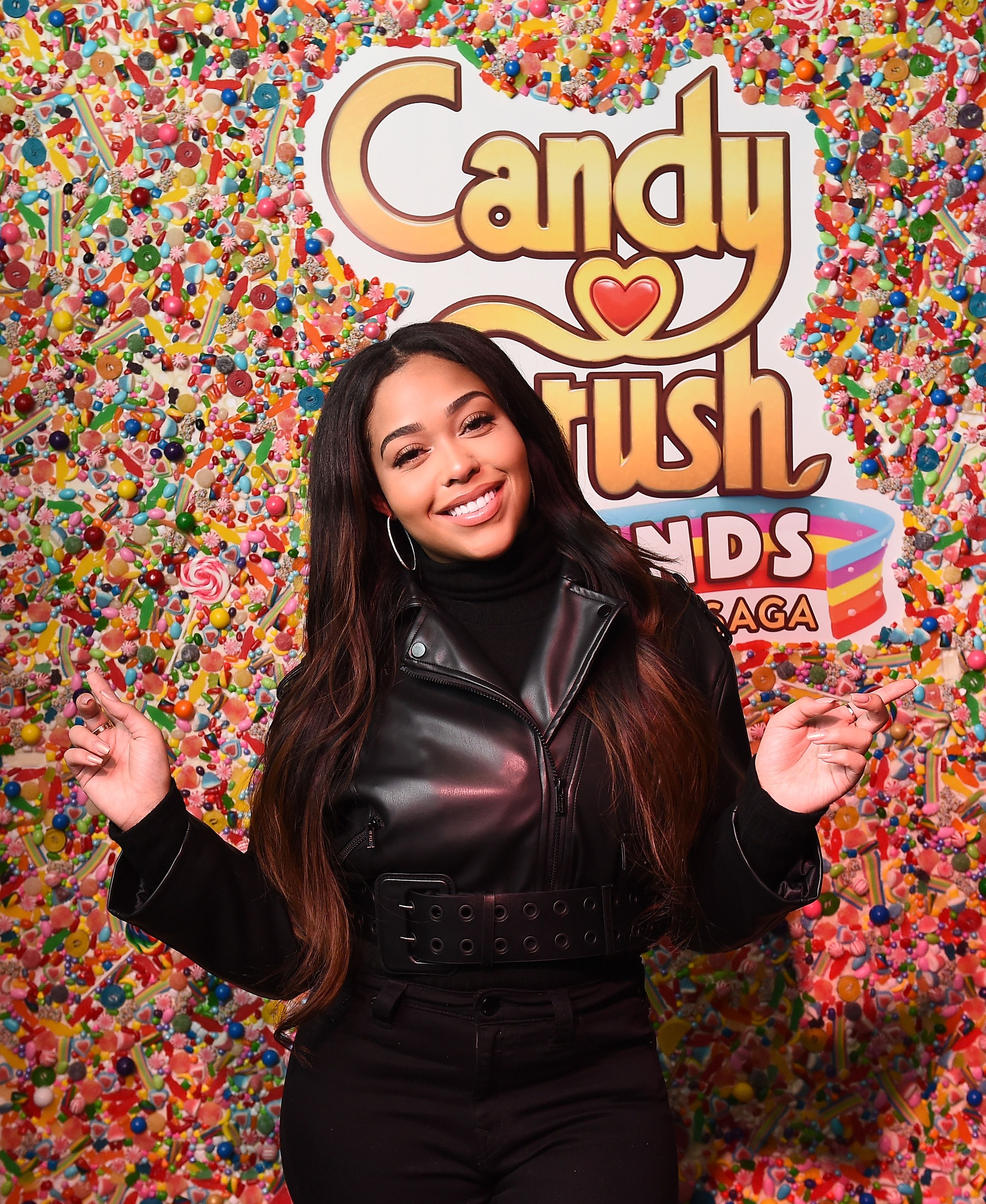 Woods wore a blue sports bra which she matched with tight blue pants. She posed by crossing one leg over and in front of the other, giving the camera a sweet but serious stare. 
The model packed her braided hair using a white hairband to hold it in place. The background of Woods' picture showed the setting of the big gym where she worked out. In the caption to the post, the model wrote: 
"rise & grind @frst.place."
Woods' fans from far and wide liked and commented on her post, showing her nothing but love. One fan from Iran said he loved the model so much. 
A second described Woods as an empowered beauty while a third person said she was a stunning and gorgeous lady. Another impressed fan said Woods looked flawless. 
Woods is famous for being the former best friend of "Keeping Up With The Kardashians" star Kylie Jenner.
Woods' fans are used to seeing her dazzle them with her flawless beauty and stylish outfits on many of her outings or social media posts. 
Last month, the beautiful model shared a stunning snapshot of herself posing with her eyes closed in a tight knitted dress that was open in some parts, wowing her fans. She captioned the post:
"make it last forever ? do yall wanna see more from this shoot?"
Woods celebrated her 23rd birthday last month, spending the day with NBA and Minnesota Timberwolves star, Karl-Anthony Towns. They also had dinner together. 
The pictures of the duo from her birthday got many fans wondering if Woods and Towns are dating. The model confirmed those thoughts on Wednesday night when she and Towns went on a dinner date. 
The model looked stylish in a black ensemble, stepping out in a luxury SUV with her new boyfriend. The couple wore black cloth face masks when they left the vehicle and entered the restaurant. 
Woods is famous for being the former best friend of "Keeping Up With The Kardashians" star Kylie Jenner. The ex-besties ended their friendship after the cheating scandal involving Woods and Kylie's sister, Khloe Kardashian's ex, Tristan Thompson surfaced.
Woods is close friends with Jaden Smith and his family. It was Smith who first introduced her to Jenner before the pair went on to become best buds until the scandal broke out.