Witney Carson from DWTS Shows off Her Baby Bump While Posing with Pumpkins in Cute Photos
"Dancing With the Stars" pro Witney Carson took to Instagram to share adorable pictures of herself preparing for autumn while flaunting her cute baby bump in a nice outfit.
With the year getting closer to the end, almost everyone is excited about the festive seasons. One such person is "Dancing With The Stars" professional dancer Witney Carson.
Carson took to her Instagram account to share two cute pictures of herself wearing a white flowing gown while she flaunted her baby bump.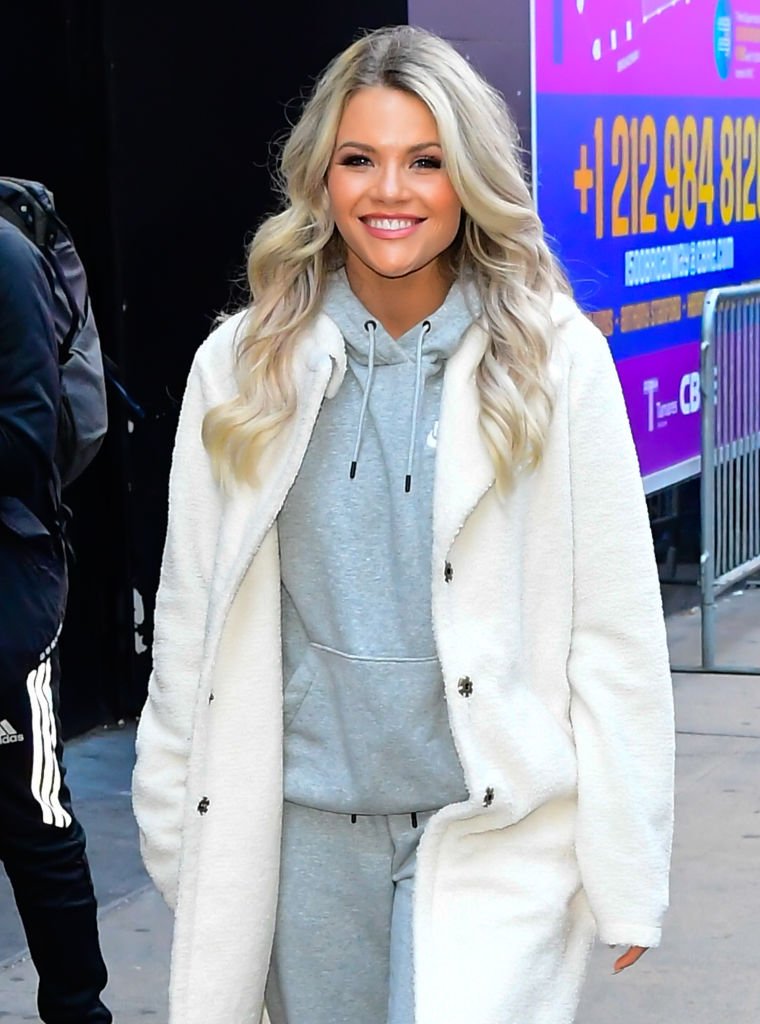 The first image in the series showed Carson wearing a white body con fitted gown that was reaching just above her knee. She paired the outfit with a knitted white and gold jacket that went past her knee.
In the same frame, Carson looked adorable as she cradled her baby bump in her hands. Her shoulder-length blond hair highlighted her cute smile. Captioning the image, she wrote:
"Hello, October! ??? Baby boy is stoked too, I can tell."
The second image in the series featured Carson looking down at her brown cashmere boots while her hands hid her face from view. This time, the background, which had pumpkins and dried leaves, added to the picturesque feel.
As usual, there were lots of comments and thoughts from fans and lovers of Carson. Most of them took to the comments section to share their thoughts on how gorgeous she looked.
Carson and fellow dancer Lindsay Arnold would not be part of the new season 29.
Some fans expressed that pregnancy looked good on her as she seemed to be glowing with the joys of an expecting mother. Some added that she was effortlessly beautiful. A keen lover summed it all up, saying:
"The cutest pregnant lady on earth?."
Carson first announced her pregnancy in July and intimated that she was due sometime during the winter period. Although the sex of the baby is known, Carson has not hinted at the month she might put to bed.
Throughout her pregnancy journey, Carson has carried her fans and lovers along by sharing pictures at intervals of the pregnancy progress. 
Fans and lovers of "DWTS" got to know that Carson and fellow dancer Lindsay Arnold would not be part of the new season 29 as they are both expecting.
In all, through the ups and downs of pregnancy, Carson is keen on making the most of the moment by relaxing and preparing for the birth of her child before going back to join the show.