DWTS Pro Witney Carson Proudly Shows off Her Baby Bump –– Get a Quick Update on Her Pregnancy
Dancing pro Witney Carson spotted "an actual bump" for the first time since she became pregnant, and she just had to commemorate the milestone with a gorgeous selfie.
Last month, the 26-year-old "Dancing With The Stars" pro excitedly announced that she and her husband Carson McAllister would become a family of three next year.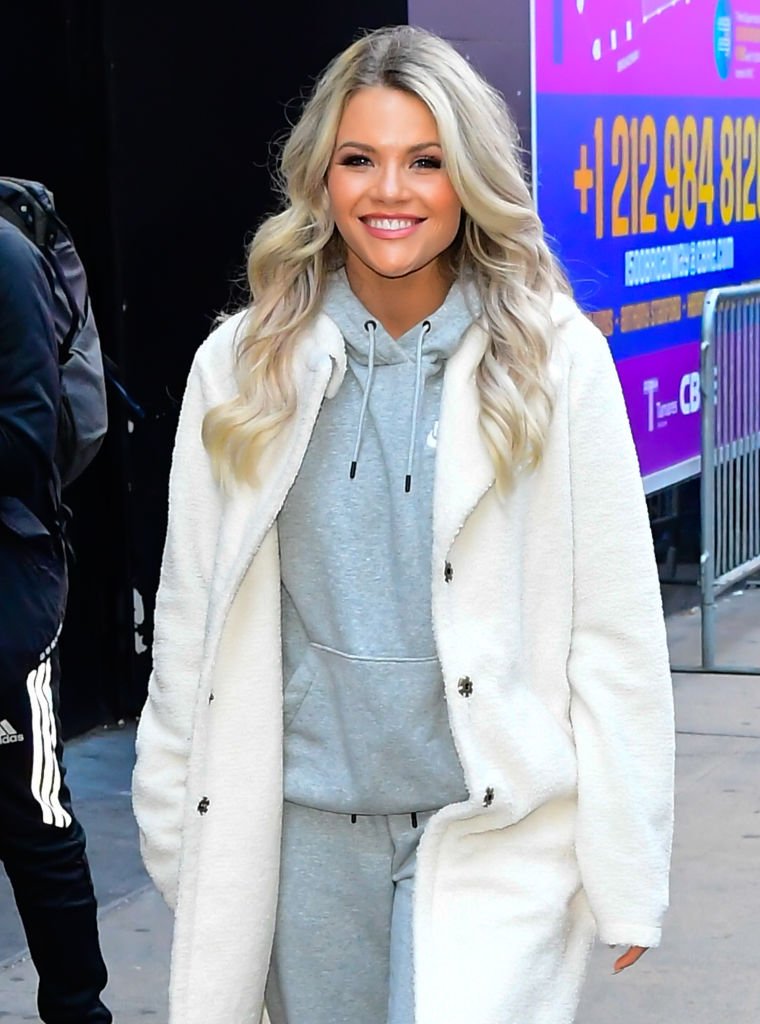 In the sweetest way, Witney and Carson broke the news by posting a joy-filled moment between them as sonar pictures and a pregnancy test dangled from her one hand. Alongside the cute image, the dancer shared:
"Baby McAllister coming Jan 2021! We can't even contain our excitement and joy right now."
Since the pregnancy announcement, Witney frequently updated with new thoughts and pictures, but she is very excited about her latest update. Alongside a photo taken from the side, Witney wrote:
"Hiiii my little one, first time I've seen an actual bump, so I had to document!! Still a bit sick at night but so grateful baby is growing."
The couple tried for their first baby last year, but when that didn't happen by last August, they "kind of didn't try" after that. But that's when the magic happened, so "all of a sudden in April," everything changed.
So now that Witney finally fell pregnant, she is over the moon, although she suspects that the news hasn't sunk in for her or husband Carson yet. While speaking to ET for the "baby's first interview," the dancer said that they are still in "shock" because it happened so unexpectedly. 
Coincidentally, Witney found out that she is pregnant shortly after her best friend and fellow professional dancer at "Dancing With The Stars," Lindsay Arnold, announced that she is expecting a baby girl with her husband, Sam Cusick. 
Arnold's due date is reportedly in November this year, while Witney and Carson are set to welcome their firstborn in January. With their dates just three months apart, they are both also equally enthusiastic about their pregnancies. 
Additionally, the pair also already received a few words of wisdom from legendary dancing pro Peta Murgatroyd, who advised them to "enjoy every single moment" of their pregnancies because it will be the "best time" of their lives.
Some of the dancing pros are not just experiencing changes at home, but also in their professional lives. Recently, "Dancing With The Stars" underwent some hosting changes as well.
While Tom Bergeron and Erin Andrews recently left the show, the legendary supermodel, Tyra Banks, is reportedly set to take over hosting duties.