Fans React to DWTS' Announcement on Tyra Banks Replacing Hosts Tom Bergeron and Erin Andrews
"Dancing with the Stars" recently announced their new host for the dance competition. Former model and host Tyra Banks, 46, was named as Tom Bergeron and Erin Andrews' replacement.
"Dancing with the Stars (DWTS)" has revealed that Banks will be taking over from Bergeron, 65, and Andrews, 42, as the show's host. The dance competition announced the news on their social media accounts.
In the post, they shared a photo of Banks and in the caption, they thanked Bergeron and Andrews for the "many seasons of glitz, glamour, and good times!" Fans of the show quickly took to the comments section on Twitter to share their opinions.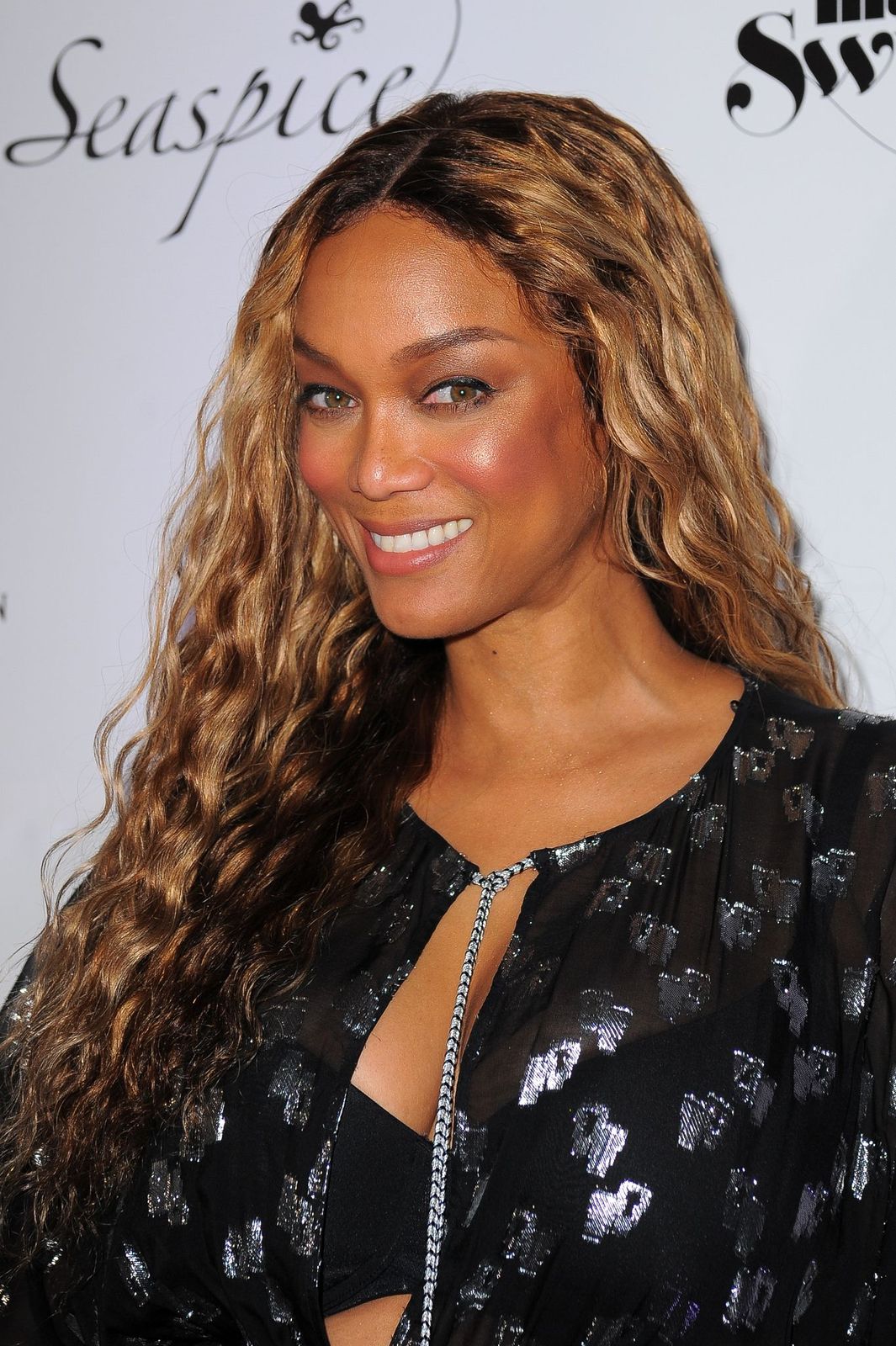 FANS NOT HAPPY WITH TOM'S EXIT
They had mixed reactions to the revelation with one person stating: "Tom Bergeron's quick wit cannot be matched." Someone else felt Banks wasn't a great host on "America's Got Talent (AGT)" and that "This is a BIG mistake."
Tom Bergeron has set a powerful stage on "Dancing with the Stars" – Tyra Banks.
Just informed @DancingABC will be continuing without me. It's been an incredible 15 year run and the most unexpected gift of my career. I'm grateful for that and for the lifelong friendships made. That said, now what am I supposed to do with all of these glitter masks?

— Tom Bergeron (@Tom_Bergeron) July 13, 2020
TOM & ERIN WERE FANTASTIC
A third person wrote: "Tom and Erin were fantastic hosts! Nothing against Tyra, but I don't understand this move at all." The fan noted how the previous hosts were fine and that the show needed to look into fixing its voting system to allow the right dancers to win.
Ugh. Idk. @Tom_Bergeron is kind of irreplaceable imo. I would have been ok with taking out Erin for Tyra. But not Tom. What next, all new judges?!

— MichelleRenee (@michellereneek) July 15, 2020
GIVE TYRA A CHANCE
However, one fan thought Banks deserved to be given "a chance." Someone else turned the whole thing to be about race claiming DWTS was firing White people to "bring in black people" and added that Banks was "not good" on AGT.
Why the hell did you make this choice? @Tom_Bergeron and @ErinAndrews are two of the best parts of the show. I grew up with DWTS but these days I don't even want to bother with it

— Elisa Kennedy (@elisakennedy71) July 15, 2020
TRYA'S ROLE ANNOUNCED ON GMA
Banks is also set to be the executive producer of the dance show. On Wednesday, her new role on the show will be officially announced on "Good Morning America (GMA)," according to sources.
Wow! This is how you say goodbye and pay tribute to someone who MADE this show and has been there for 28 seasons!?! I think #DWTS has just lost another lifelong fan.

— Jeff Burns (@cdnguyontv) July 15, 2020
BERGERON'S HOSTING HISTORY
Bergeron was with DWTS for 15 years and he recently hosted its 28th season. On Monday afternoon, he took to Twitter to reveal that he was not returning as a co-host.
You could be right about the reason, but it also could be because of his political views. ABC seems to lean republican and well Tom,not so much.

— card_buddy WEAR A MASK 💜 (@card_buddy) July 15, 2020
ABC CONFIRMS HOSTS' EXIT
The network that airs the dance competition, ABC, later confirmed the news in a statement. They also announced that Andrews wasn't going to return too.
ERIN THANKS DWTS
Andrews confirmed her firing on Tuesday via Instagram. In a statement, she thanked ABC and DWTS for being allowed to co-host the dance show for 6 seasons.
TYRA READY TO HOST
She also shared two images featuring her with her co-host. Banks also released a statement about joining DWTS saying:
"I've been a fan of 'DWTS' since its beginning…"
Tom and Erin were fantastic hosts! Nothing against Tyra, but I don't understand this move at all. Like they say, "If it ain't broke, don't fix it." The show is suffering because terrible dancers keep winning. Fix the voting problem!

— Patricia Russo (@patticlj) July 15, 2020
BANKS ENJOYS DWTS
She explained how she'd enjoyed the "fun mixed with raw emotion." The former model was also thrilled by witnessing "celebrities push past their comfort zones."
👎🏼Didn't anyone from DWTS watch her on AGT?? Seems nice, but wasn't a great host. This is a BIG mistake. Tom and Erin were a big reason why my family was even still watching.

— Real Bored Housewife (@_ICrackMyselfUp) July 15, 2020
HONORING TOM'S LEGACY
Banks noted how the show had "always transported me to my days of turning it up 10 notches on the catwalk." She also paid tribute to Bergeron stating:
"Tom has set a powerful stage, and I'm excited to continue the legacy…"
TYRA'S OTHER CREDITS
Besides being a host for "America's Next Top Model," Banks has also worked as a producer and writer. Some of her credits include "Coyote Ugly" and "Tropic Thunder."
DWTS started in 2005 and was based on the series "Strictly Come Dancing," which is British.