Chris Brown's Mother Poses in Tight White Jumpsuit — Does This Look Resemble 'The Snow Queen'?
Iconic singer Chris Brown's mom, Joyce Hawkins looked jaw-dropping in a new snap shared on Instagram, where she wore a body-hugging white jumpsuit with a flowing trench coat.
Joyce Hawkins first gained public recognition with the emergence of her son as a popstar in 2005. Since then, she has grown her own loyal fanbase that eagerly anticipates her next move.
The fashion enthusiast recently thrilled her fans with a beautiful picture of herself wearing a white bodycon jumpsuit, in a now-deeleted post.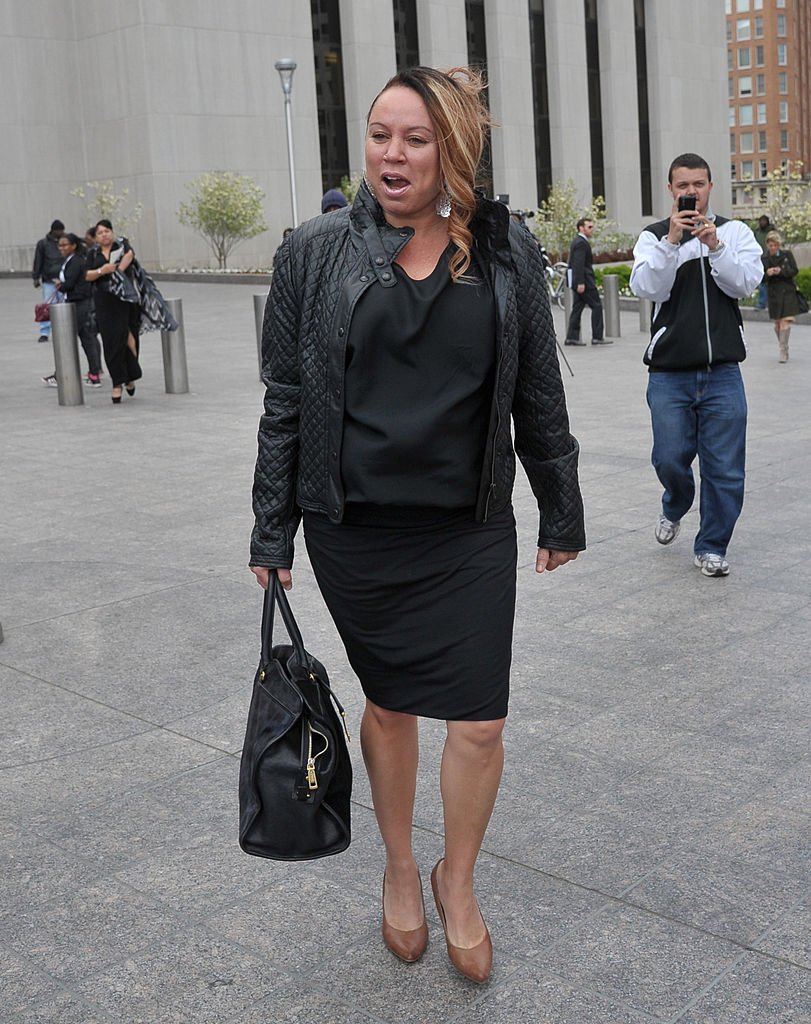 Hawkins paired the tight jumpsuit with an off-white trench coat that stretched to the floor. She completed the "Snow Queen" look with dark sunglasses, a beautiful gold necklace, and matching earrings.
Back in September, Hawkins left her fans speechless when she shared a cute selfie on her Instagram page. In the snap, the mother of the "Run It!" crooner defied natural laws with her ageless-looking face. 
For the amazing look, Hawkins did a half-up, half-down hairstyle and glammed up her face with some makeup. She accessorized the look with a pair of big gold hoop earrings.
In 2009, Brown was placed on probation and community labor for beating up his then-girlfriend, singer Rihanna.
Her followers could not get enough of her beauty and soon flooded her comment section with words of admiration. Some of her fans were in disbelief and even asked if she had gone under the knife to achieve the refreshing look.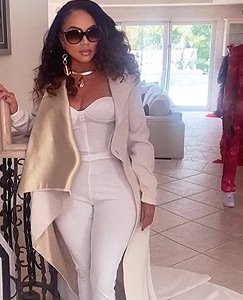 Hawkins is undoubtedly one of the hottest celebrity moms in Hollywood. Even though she is a grandma of two, she always leaves her fans speechless each time she posts on Instagram or makes a red carpet appearance.
Despite her love for fashion, one thing prioritized above every other thing is her family. Since Brown burst into fame, she has been a constant source of support for him through his career's ups and downs.
Over the years, the 31-year-old singer has faced so many challenges that have been mostly self-inflicted, but he has always had his mom in his corner.
In 2009, Brown was placed on probation and community labor for beating up his then-girlfriend, singer Rihanna. Hawkins later described the experience as the most painful moment of her life. 
It was not the first time the talented singer lost his temper with Rihanna. However, this time, he received massive backlash from fans. Thankfully, Hawkins was there to weather the storm with her son. 
Brown has stayed out of trouble in recent years, which has allowed his mom to unveil her passion for fashion and fans cannot get enough of her effortless beauty and creativity.