Here's How DWTS Judge Derek Hough Thinks His and Hayley Erbert's Future Child Is Going to Be Like
Dance Pro Derek Hough uploaded a hilarious clip of a toddler making some major dance moves while letting fans know it was a flash-forward of his and fellow dance star, Hayley Erbert's future kid.
"DWTS" champion Derek Hough had a hysterical post up on Instagram as he channeled how he and his fellow dance pro, Hayley Erbert's child would look like.
The clip shared showed a toddler attempting to take his first steps but ended up hilariously wowing everyone with moves they did not know he had.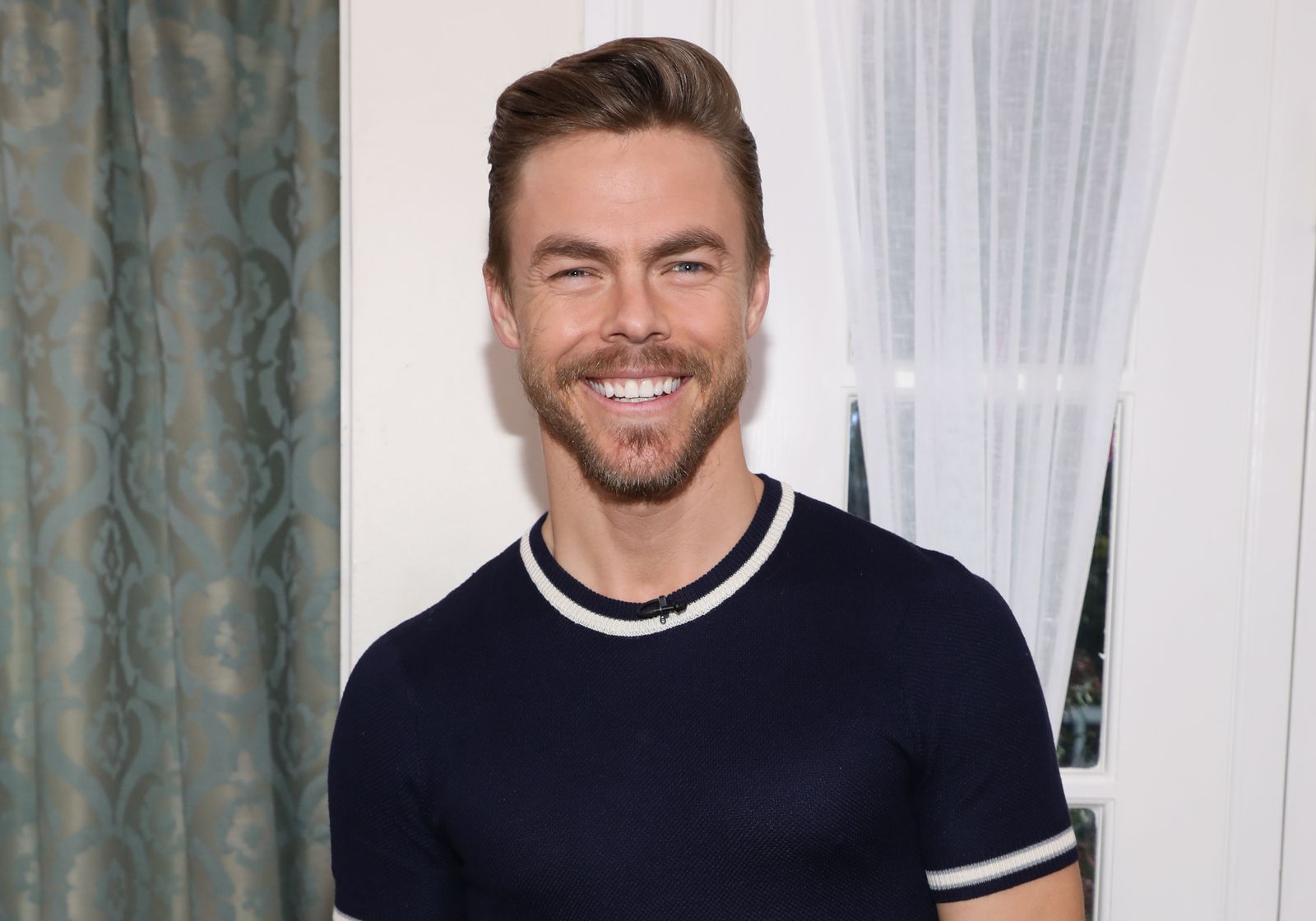 HOUGH'S DANCING BABY 
Derek Hough's rib-cracking clip looked like an ad video where a toddler showed off his first steps to his amazed family members. At a point, the baby who rocked a onesie took an unexpected step, hopped, and whined his waist towards the end. Hough captioned:
"Flash forward to mine and @hayley.erbert child. First steps be like…"
It seems that the "DWTS" judge Derek Hough is gearing up for fatherhood as he fantasized about how he and Hayley Erbert's future child would look like. Judging from how good the duo is at dancing, their baby might be another iconic dancer!
DWTS UPDATES
As the new 2020 "DWTS" season unfolds, Instagram updates show that Hough, 35, and his girlfriend, Erbert, would be giving a special performance on the next episode. The upcoming performance is going to be a spectacular one; Hough would be appearing on the dance floor since he last did in 2017. 
Hough, however, revealed that he was treading carefully because he wants to marry once. 
Hough is an iconic "DWTS" personality who holds the record for the most winnings on the talent show, with a total of six accolades. He partnered with stars like Jennifer Grey, Nicole Scherzinger, and Bindi Irwin for the duration of his stint. 
HOUGH DURING QUARANTINE
For the 35-year-old, the quarantine period proved productive for his relationship with Erbert, 25. The star in an interview looked to the brighter side of the lockdown as he stated that it was a beautiful thing to happen to their love life. 
Hough, a "World of Dance" judge, mentioned that his partner was clamoring for quality time before the novel coronavirus. However, everything fell into place, and they bonded better during the quarantine. So far, they have been indulging in date nights and going through routines together.  
THEIR LOVE TIMELINE
The dance pros crossed paths at work when they were on DWTS in 2015. Five years and counting, they are  still going on strong. 
Following his sister and fellow star, Julliane Hough's marriage, the TV personality made plans for his engagement. He, however, revealed that he was treading carefully because he wants to marry once. 
On several occasions, Hough has shared that he would love to get married, and he never shies away from gushing over his love on social media. 
During quarantine, the pair proved to be a fun couple after launching their youtube channel, "Dayley Life," where they updated fans on their romantic quarantine living.