Kathy Najimy's Daughter Samia Is a Gifted Singer — Meet the 'Hocus Pocus' Star's Family
Samia Finnerty is just 23 and she's just dropped her first studio album, but what many fans may not know is that her mom is "Hocus Pocus" star Kathy Najimy.
23-year-old singer Samia's album "Baby" is being acclaimed by audiences and critics alike, but what many may not know is that her father is Dan Finnerty, lead singer of the comedy band, The Dan Band, and her mother is actress Kathy Najimy.
Samia is the couple's only child, but she is far from being a spoiled Hollywood celebrity child: her parents raised her to be responsible, thoughtful, and aware of the world around her.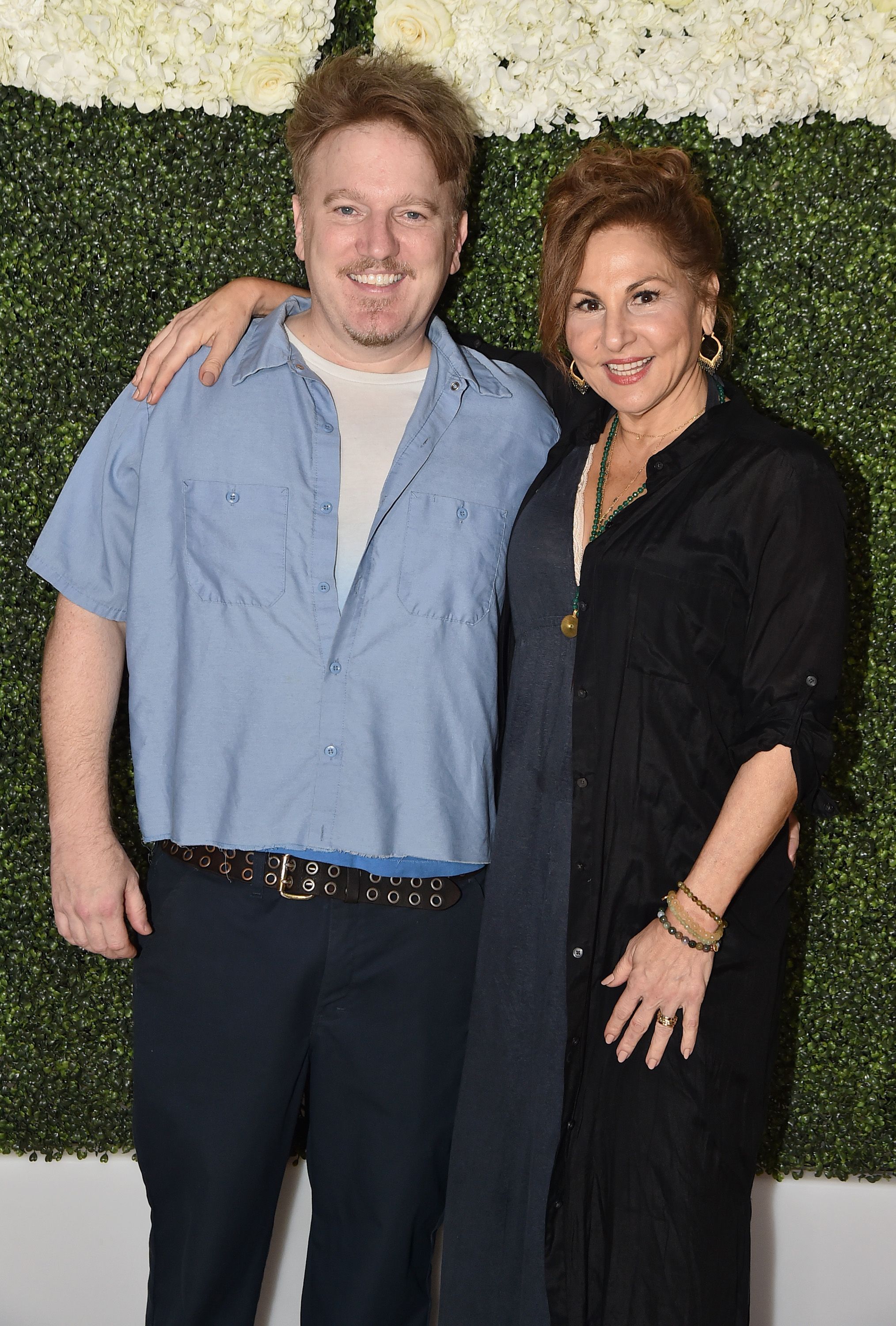 BREAKOUT
Three years ago, a self-published 20-year-old singer recorded a song "Someone Tell the Boys" which was an instant hit when Spotify posted it on a list titled "Badass Women".
"Someone Tell the Boys" scored over 450,000 streams and rocketed Samia to fame. It was the singer's breakout moment, and since then, the young songwriter has been rocking her way to stardom.
CELEBRITY MOM
But celebrity is no stranger to Samia; she's grown up around celebrities -- her own parents. Mom is Kathy Najimy, one of the stars of the 1993 cult movie "Hocus Pocus," in which she starred alongside Bette Midler and Sarah Jessica Parker.
"Hocus Pocus" was Najimy's second movie part, just a year after her breakout role as Sister Mary Patrick in the 1992 hit comedy "Sister Act" as a singing nun who befriends Whoopi Goldberg.
Samia might well end up following in her mom's footsteps onto the big screen, like singer/songwriter, and now Academy Award-nominated actress, Lady Gaga
Najimy has had quite an impact on Samia's music, even though her husband is the musician in the family. The actress is an activist who vigorously defends equal rights and is an advocate for the protection of women.
Najimy's influence resonates through Samia's music and is blatantly present in the message of proud femininity and strength. Samia also makes constant reference to her Lebanese cultural heritage, another gift from her mom. 
BEING THE BABY
Najimy met Finnerty at a cast party for the musical "Stomp" and fell in love. Samia is their only child, the "baby" of the family and her latest album "Baby" speaks movingly of growing up feeling loved and protected, and being afraid of loneliness. She admitted: 
"I am the baby. Part of the story of this album emotionally was accepting that I need people. I always had an overwhelming fear of loneliness; I wanted that to be a part of who I am."
The Los Angeles girl knew that what she wanted to do with her life was to make music. Samia got her first opportunity to perform when her parents moved to New York when she was 15.
Samia started hitting any club with an open mic night, getting up on stage, and performing her music. Somehow, she felt that the traditional music industry, with its conservative outlook and control, was not what she wanted and she started producing and self-publishing her own songs.
Samia started her own band in college, and the sudden meteoric rise of her career caught her by surprise, but she's not resting on her laurels. The singer has spoken openly about the short "due date" often slapped on to young performers who quickly age out of the music business.
But there's a lot more to Samia than a one-hit-wonder.  Her "Someone Tell the Boys" may have become an instant feminist ode, but there's a lot more to her music than protest.
Samia might well end up following in her mom's footsteps onto the big screen, like singer/songwriter, and now Academy Award-nominated actress Lady Gaga. After all, if Samia owes her songwriting talent to dad, her voice is a gift from mom.
Yes, that powerful voice in "Sister Act" is really Najimy's, and during a three-year stint at a community theater, she performed in 12 musicals in three years. Samia and  Kathy Najimy together on Broadway would be quite an experience...