Rebel Wilson Says She Is 3 Kgs Away from Her Goal Weight and Looks Slimmer Than Ever
Actress Rebel Wilson flaunted her incredibly slim figure and lithe waist in a new photo as she revealed that she is only three kilograms from her dream weight.
Rebel Wison declared 2020 her year of health and is smashing her fitness goals to the delight of her fans.  Yesterday, the actress who embarked on a transformational weight loss journey in January revealed to fans via a post on Instagram that she is getting close to her goal weight. 
Wilson shared a sweet photo of herself after a morning hike, and the "Pitch Perfect" star looked slimmer than ever in a white long-sleeve sweatshirt paired with black leggings.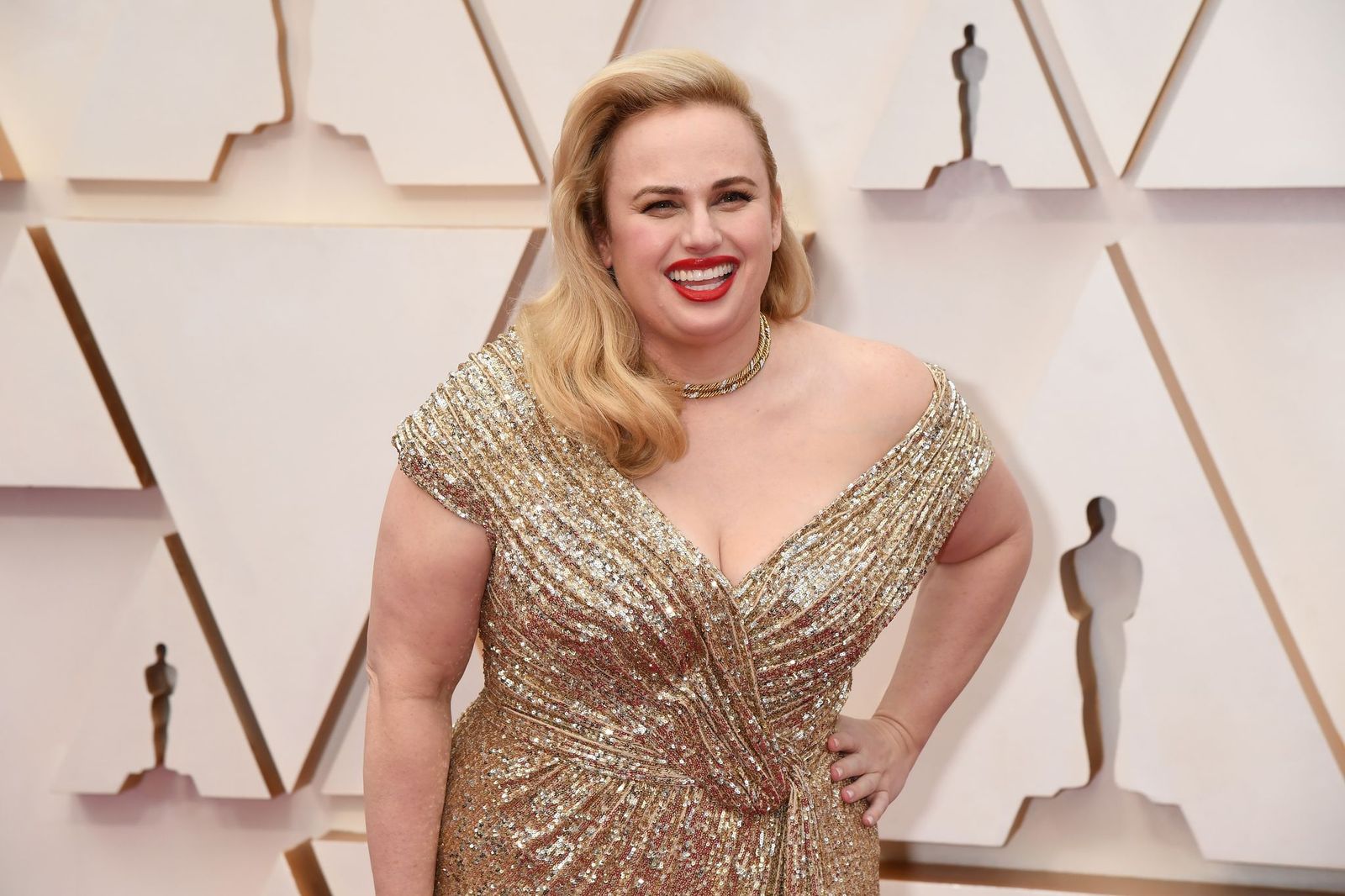 The Australian native had her blonde locks styled in a ponytail and tucked underneath a cap as she stared at an amazing landscape view with her back turned to the camera.
While in Monaco, Busch and Wilson tugged at hearts when they made their red carpet debut at the Planetary Health Gala.
In the accompanying caption, Wilson celebrated her achievements for the week, noting that she managed to wake up early three times. Declaring her other feats, the star wrote:  
"Did a couple of 100m sprints to get the heart rate even higher (although my 'sprint' is probably someone else's 'slow jog' but I felt proud of myself and now only 3kg's away from my goal weight!"
Fans and colleagues congratulated the 40-year-old in the comments section, with her trainer Jono Castano, also commending her determination. She followed the celebratory post with subsequent posts of her flaunting her figure in a stunning pink dress by Badgley Mischka as she stood at a balcony and downed a plate of dessert.
The "Isn't It Romantic" star urged her female fans always to treat themselves even when trying to lose weight. The lovely weight loss photos come a week after the actress and her new boyfriend, Jacob Busch, returned from a romantic vacation in Monaco.
To mark her return to Los Angeles, Wilson shared a mirror selfie that gave fans a glimpse of her slim face and revealed that it was good to be back. While in Monaco, Busch and Wilson tugged at hearts when they made their red carpet debut at the Planetary Health Gala.
The star shared photos of the outing on her page, flaunting their love as they hugged each other. According to reports, Busch, 29, is the heir of the renowned Anheuser-Busch brewery, and he wholeheartedly supports Wilson on her health journey.
He is reportedly health-conscious, and together, they motivate each other to live healthy lives. Busch also respects her and has been described as a gentleman.
In September, Wilson showed off her humorous side when she let fans in on her new fitness routine in a hilarious clip. Dressed in a short red gown that flaunted her figure and on a yacht, the actress carried a 4.5-liter bottle of vodka, which she lifted as weights. Fans applauded the funny clip as a relatable celebrity workout.