Toya Johnson's Daughter Reign Is Her Adorable Mini-Me — 9 Times the Mom-Baby Duo Went Twinning
Toya Johnson and her youngest daughter, Reign are famous for always twinning in gorgeous outfits. Here are nine times the mother-daughter duo have shown off their impeccable fashion style.
Reality star Toya Johnson is a proud mother to two daughters, Reginae and Reign. While Reign is still young, the toddler is famous for her striking resemblance to her mother.
Aside from their physical similarities, Johnson has made it a duty to teach her daughter how to be a little fashionista. On several occasions, the mother-daughter duo has been seen twinning, and it is safe to say Reign is a fast learner.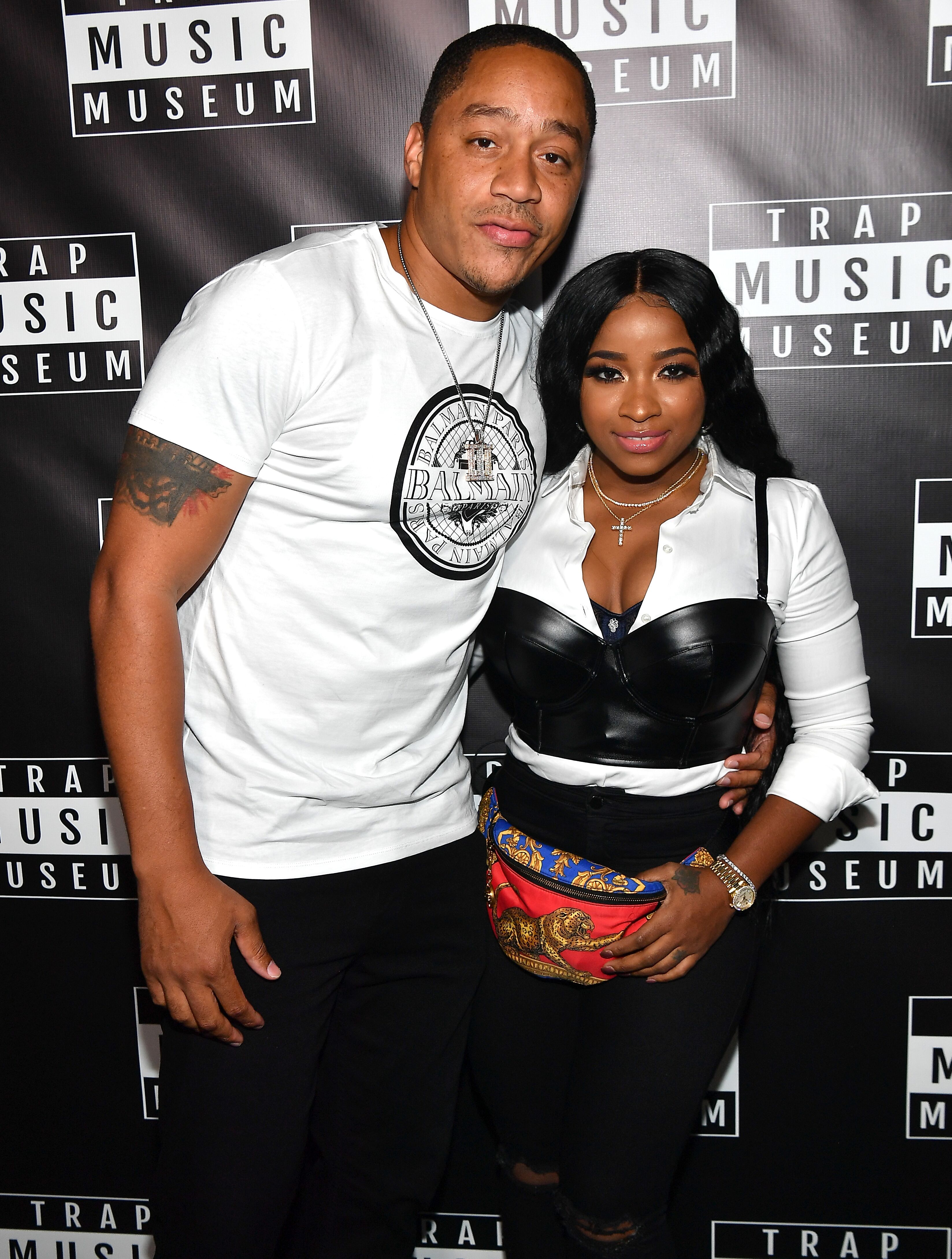 PRETTY LADIES WEAR CAMOUFLAGE
Last week, Johnson shared photos of herself and Reign lounging on a grey couch. The duo rocked a two-piece outfit comprising of camouflage pants and matching tops.
The pictures captured the mother-daughter duo flashing charming smiles as they posed for the camera. In her caption, Johnson sweetly wrote:
"#novakids @reign_beaux twinning with mommy in @NovaKIDS by @fashionnova?."
MAMA AND DAUGHTER ON A BOAT
Just last month, Johnson and Reign were spotted hanging out on a boat but they did this in style as expected. The reality star shared images on her Instagram, where she and her daughter donned a camouflage mini jacket worn over an orange swimsuit.
KEEPING IT CASUAL BUT STYLISH
When Johnson and Reign are not hanging out on the sea, they sure know how to pull off a casual look. In January, the duo stunned in matching sweatpants and hoodies from the fashion brand, Vintage Comma Collection.
Reign and her mother were pictured posing alongside a little boy who was also clad in the same outfit as them. They each topped off the look with sneakers.
A CONTAGIOUS SMILE
From the same photoshoot, Johnson shared another candid picture of herself and Reign in the same outfit. This time, the toddler flashed an adorable smile that her mother referenced in the caption. She wrote:
"That smile is so contagious.?."
A COLORFUL DECEMBER
Last December, Johnson and her daughter gave fans a lovely picture to end the year with. The reality star rocked a pair of jeans and a colorful off-shoulder top. 
Reign, on the other hand, looked pretty in a cute dress matching her mother's top. The toddler accessorized with a red headband and white shoes.
AN ALL BLACK AFFAIR
In November 2019, Johnson shared a candid picture of herself and Reign where they were both captured wearing all-black outfits. It was a post in time for the Black Friday sale. 
DENIM NEVER LOOKED BETTER
Time and time again, Johnson and Reign have proven that they can pull off any outfit. In a November 2019 Instagram post, the adorable duo looked stunning as they twinned in denim.
While Johnson rocked a pair of jeans with a long-sleeved denim jacket, Reign also matched her mom in a denim jacket and jeans.
CLASSY BUT SASSY
Johnson and her baby once went for a monochrome look, and as usual, they nailed it. The proud mom shared an outdoor photo of herself clad in black leggings and a white shirt that read, "Classy With a Side Of…."
Reign completed the phrase with a matching T-shirt that read, "Sassy." Just like her mom, the toddler paired her top with black pants and a pair of white sneakers.
MOM BOSS AND MINI-BOSS
Johnson is a boss lady in her own right. With her impeccable fashion style, it is only normal that Reign should also be considered a mini-boss. 
Therefore, it came as no surprise when the duo was spotted rocking black T-shirts that read "mom boss" and "mini-boss," respectively. 
The duo wore their T-shirts alongside black leggings. They topped off their look with a pair of matching gold and black sneakers and gold necklaces.
A PROTECTIVE MOM
Johnson welcomed Reign in February 2018 and ever since, the proud mom has been quite protective of her beautiful baby girl.
Last year, Johnson had words for internet trolls who made negative comments about Reign. The reality star quickly stated that she would not entertain negative comments and warned them of speaking about her kids.
With Johnson's close bond with Reign, there is no doubt that the little girl will always have the support of her mother. After all, there is nothing quite like a mother's love.