'Chrisley Knows Best' Part 2 of Season 8 Returns on November 12 — Details Here
USA Network's beloved family reality show, "Chrisley Knows Best's" return, has officially been announced with a sizzling and exciting teaser trailer that leaves fans waiting in anticipation.
"Chrisley Knows Best" fans now have cause to be even more excited for the coming season as the trailer for the second part of the show's 8th season was recently released. The official trailer release was posted on Instagram with a caption that read:
"Y'all ain't seen nothing yet. ? #ChrisleyKnowsBest is back Thursday, November 12 at 10/9c on @USA_Network."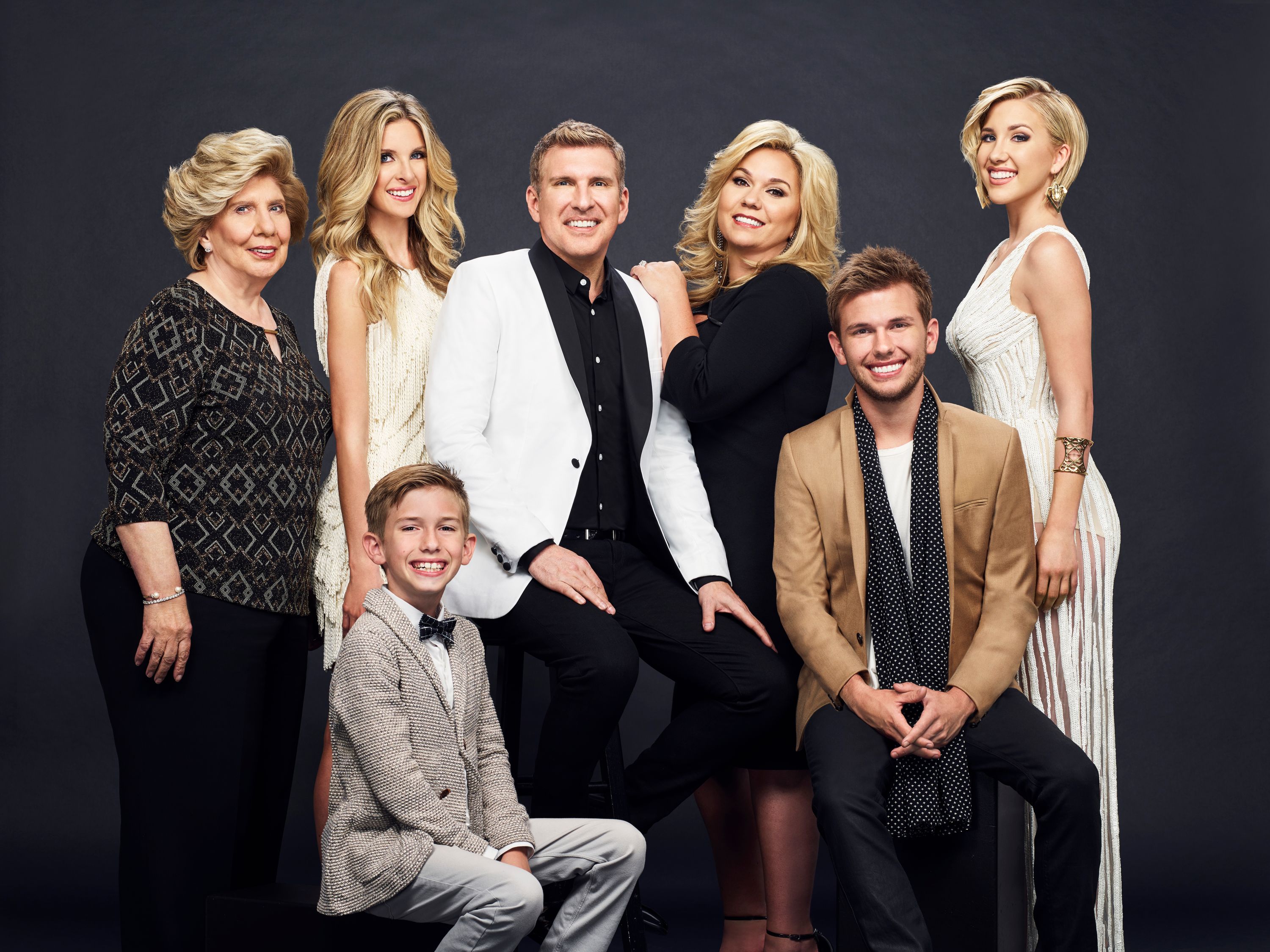 The part 2 of season 8 came to a close with Nanny Faye's Christmas Car parade, and the comical episode had fans laughing and craving more from the incredible family.
Fans were disappointed with speculations of their return coming in December, but with the official announcement that November 12 was the date, they were revved up once again.
The trailer showed Nanny Faye spicing up the show as always with her ever-entertaining moments. These included her debuting her new hairstyle and Todd getting straight into character with his son, Chase, by teasing her hairstyle. 
The trailer showed Nanny Faye explaining her hair to her son and grandson, saying that she got it styled as a "mulee," a word Chase was unfamiliar with and ready to make fun of.
Todd hilariously told his mother that her interesting "mulee" looked like a "party in the front and all business at the back."  The lighthearted banter that fans had come to love over the last eight seasons continued throughout the entire teaser, proving to fans that they were in for a treat and a very entertaining ride.
Todd's daughter, Savannah, also featured a couple of times as well, and his youngest son, Grayson, seemed to have been allotted more screen time in the show as he had grown much older. 
Fans would also get to see more of Todd's biracial granddaughter, Chloe, and his wife, Julie Chrisley, and how the couple has intended to revive the spark in their longterm marriage. 
The first part of season 8 premiered in July after the family took a hiatus from the reality show scene, following a year of difficult challenges like tax evasion allegations, blackmail over some incriminating footage, and wire fraud.
The season continued as always, following Todd Chrisley, a Nashville-based real estate mogul, and his wife, Julie, as they did their best to raise their kids. November 12 is the date that fans are now looking forward to.