Niecy Nash Sizzles in Tight Black Jumpsuit with Animal Print Jacket and Matching Boots in a Photo
Niecy Nash recently took to her Instagram page to tease her fans with a sizzling hot picture of herself. In the photo, she wore a black bodycon jumpsuit with a leopard print jacket and matching boots.
Comedic actress Niecy Nash has been making the news frequently over the last few months and she recently left her Instagram followers in awe when she shared a sizzling hot photo. 
Yesterday, October 5, Nash caused some traffic on social media after uploading a stunning photo of herself wearing a tight black jumpsuit that showed off her beautiful curves and ample cleavage.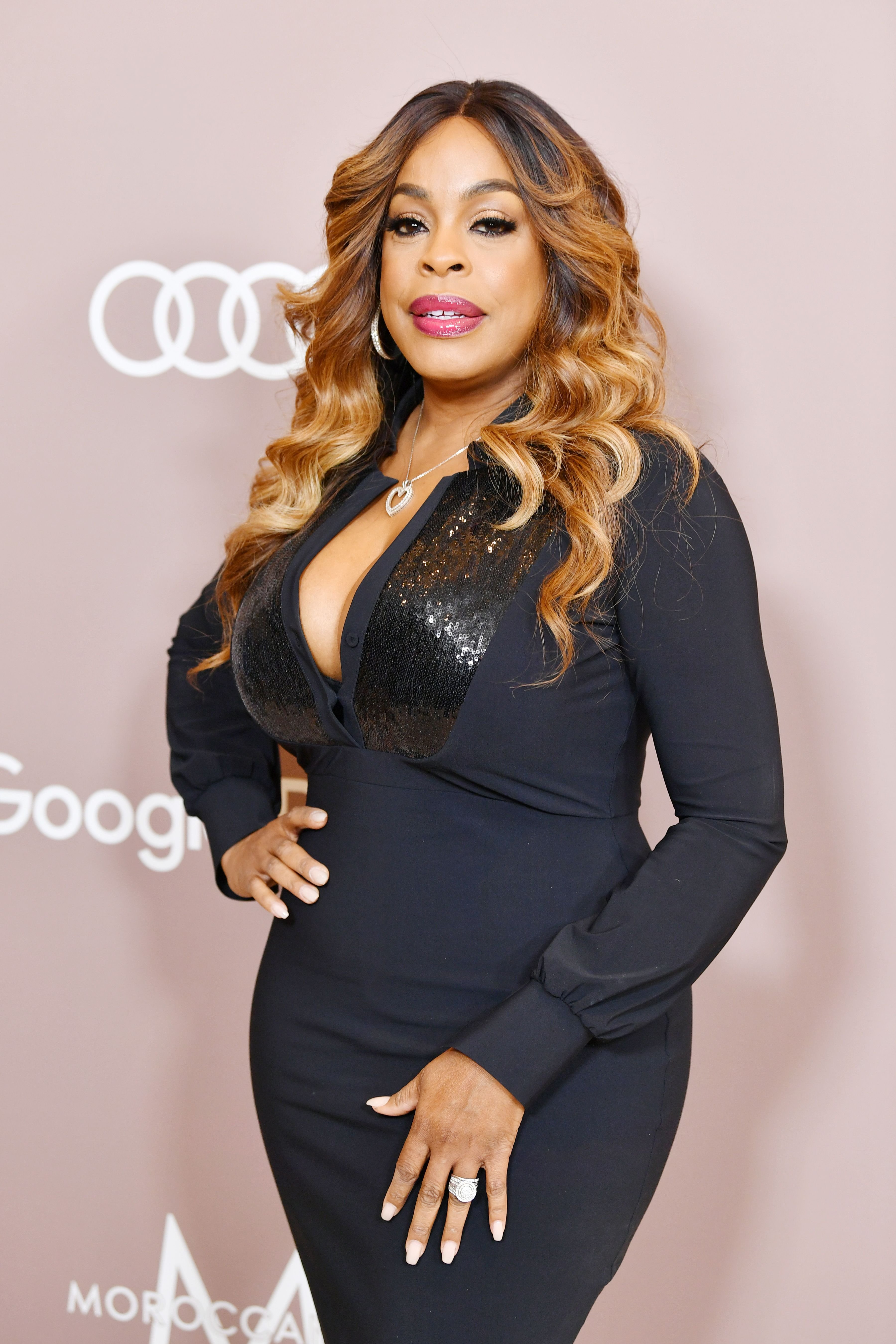 Nash completed the stunning look by rocking a leopard print jacket and matching thigh-high boots. She accessorized the look with a customized gold chain necklace and big hoop earrings. 
The 50-year-old TV host put on a light touch of makeup and finished off the look wearing a golden belt with a large buckle. She shared the picture accompanied by the caption:
"Sleep tight. Don't let the bed bugs bite."
Nash made the headlines back in August when she announced her marriage to singer Jessica Betts. The couple tied the knot in a private ceremony at their home in Ventura County, California on August 29.
The "Claws" actress had never previously discussed her sexuality and her marriage to Betts came as a total surprise to many of her fans.
Nash recently spoke out against police brutality concerning the repeated killings of Black men and women.
For her wedding, Nash, who is a lover of cleavage-baring outfits, walked down the aisle wearing a gorgeous strapless gown from a local boutique, Lili Bridals. 
The award-winning actress had help from her daughters, Dia and Donielle, in picking the dress, and it perfectly suited Nash's hourglass figure. She also showed her support for the LGBTQ community by rocking a pair of sneakers with rainbow-striped soles.
Meanwhile, Betts went for a tailor-made cream-colored three-piece suit from Rocky's Custom Clothes. She completed the look with a green necktie and a pair of Gucci sneakers. 
The lovebirds first met in 2015 on social media. At the time, Nash was married to her ex-husband, Jay Tucker. The former couple announced their divorce in 2019 and it was finalized earlier this year.
Before her marriage to Tucker, Nash was married to minister Don Nash from 1994 to 2007 and they shared three children, Dia, Donielle, and Dominic Nash. 
Apart from her recent marriage, Nash recently spoke out against police brutality concerning the repeated killings of Black men and women by police, highlighted by the death of George Floyd.
Undoubtedly, it has been an eventful year for the mother of three and fans are excited to see her give her year a happy ending, despite it starting with the end of her second marriage.