Erica Mena Looks Heavenly in Nude Velvet Dress and Natural Makeup in a Snap
Reality star Erica Mena looked breathtaking in her new media show-off. She brandished her impeccable sense of style in a nude velvet dress while posing for the camera and soaking up some evening sun.
LHHNY personality Erica Mena was the perfect view in her latest Instagram show-off where she flaunted her figure in a nude velvet dress and a pair of heels.
Mena's fabulous look had her rocking the skimpy dress which contrasted against her glowing skin. She bared her flawless limbs which looked graceful and captivating.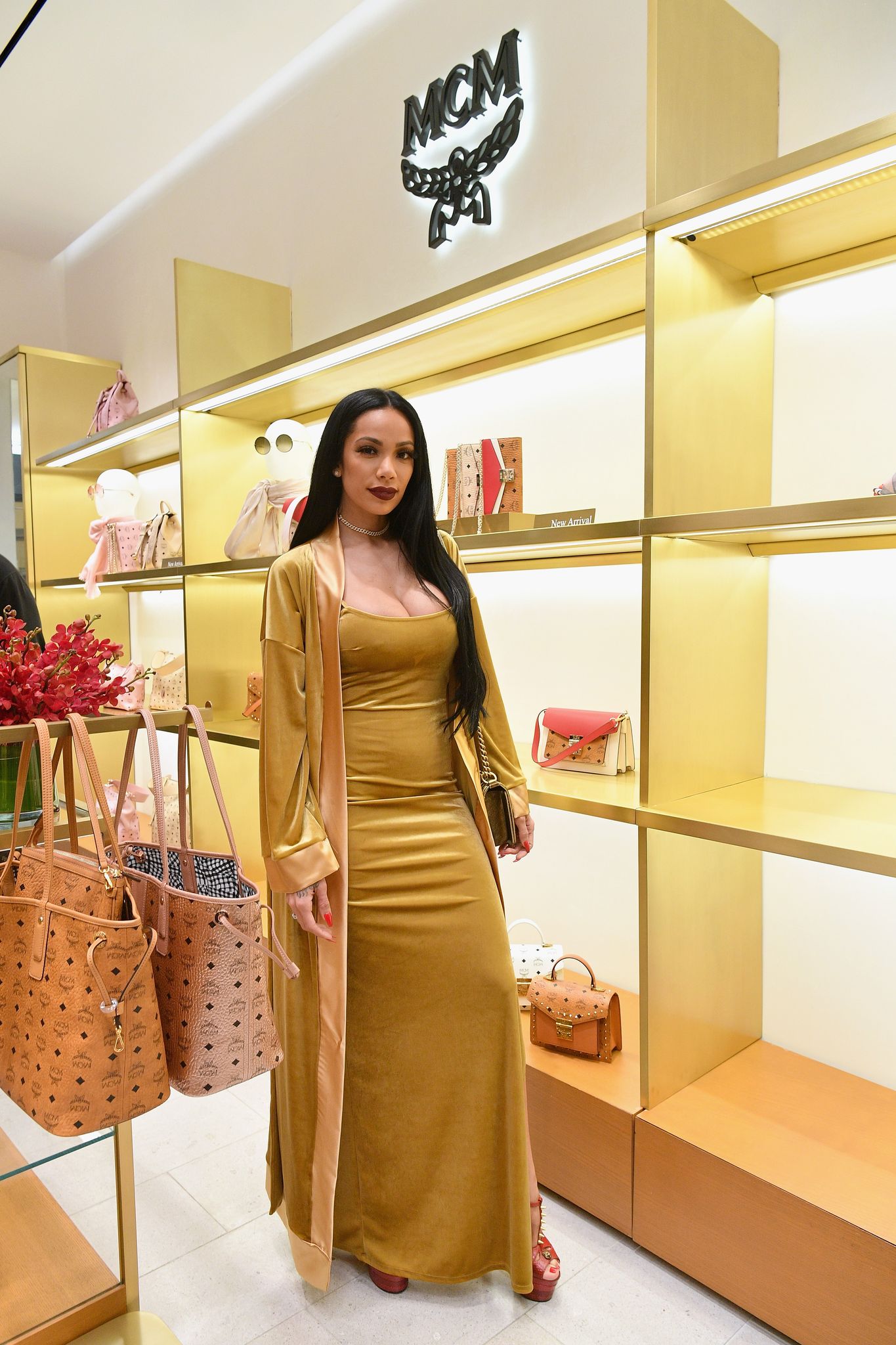 The TV star's eye-catching glam also included her perfect natural makeover and her waist-length raven tresses. Mena's glam came complete with some spec of sun rays glistening against her spotless skin. She teased in her caption:
"@fashionnova plotting on this year's Scorpio birthday slay…"
Her admirers were head over heels with the divine look as they filled the comment section with love-struck emojis and appealing thoughts.
While [Mena] was pregnant with her daughter, she took to social media, where she penned a lengthy love note for her unborn child.
Last year, Mena and her spouse, Safaree Samuels made headlines when they tied the knot a few days after announcing that they were expecting.
The occasion which was a private affair was no less splendid with stars like Yandi Smith, Remy Ma, and her spouse Papoose, in attendance. On Instagram, Mena shared a clip where she flaunted the stately wedding band custom-made by Eden Diamonds.
The couple earlier revealed in a VH1 update that they were becoming parents. The super-psyched Samuels shared in the video: 
"Wow, it's a big deal! Very big deal. I didn't know I was capable of doing this, but I'm excited.."
The first-time expectant dad could not hide the excitement from his voice as he rubbed his hands on his wife's baby bump and vowed to be a great dad.
While the celebrity was pregnant with her daughter, she took to social media, where she penned a lengthy love note for her unborn child that could have any heart melting into a puddle.
Mena started by addressing her unborn daughter while alluding to the birth of her first child, King Conde. The star mom shared that she knew she would have a daughter next after giving birth to him. 
Mena's write up took an emotional turn as she wrote about the dynamics of life and how she would prepare the baby girl for what the world had to offer. The star mom concluded her note with a message of love.
The LHHNY star and her husband ushered in the month of February with the birth of their tot, and Samuels took to Instagram where he announced that he was a certified girl dad. The star rapper shared an image of him and his baby holding hands while fans lined congratulatory messages in the comments.