Check Out Chris Brown's Baby Mama Ammika Harris' Expensive New Dragon Necklace
American model Ammika Harris, the mother of singer Chris Brown's baby son, Aeko, took to her Instagram Story to show off an expensive necklace she was wearing. 
Singer Chris Brown's ex-girlfriend and baby mama, Ammika Harris, delighted her over 1.1 million Instagram fans with a recent post on her Instagram Story. 
The model shared close views of a new piece of jewelry she wore, an expensive gold and silver necklace that also featured a dragon head.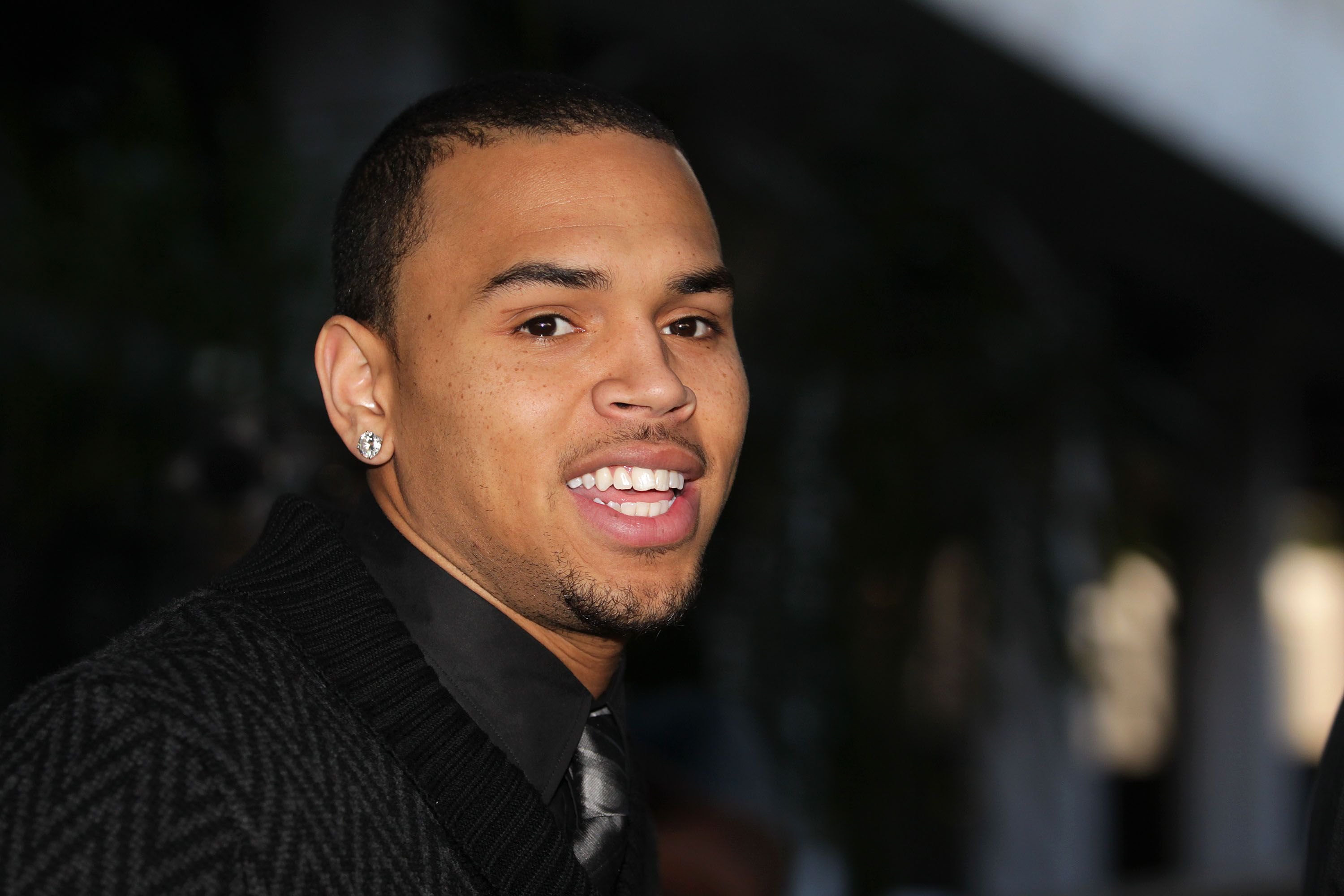 In one of the images which she captioned, "Him. the dragon," the model wore a black top and showed a close view of the jewelry piece, revealing the golden dragon's head and a silver rectangular base. 
Another image showed Harris' full face without makeup, with the model closing her eyes and wearing a bra top. The picture also revealed the tattoo on the 26-year-old's right shoulder along with the gorgeous necklace.
Being a model, Harris's fans are used to seeing her drop many pictures from her modeling photoshoots where she usually stuns in gorgeous outfits and jewelry. 
However, she left most of her fans with dropped jaws when she released a series of "nude photos," showing off some portions of her skin and leaving many drooling. 
Rumors of the reconciliation were quashed when reports emerged that the lady Brown was holding was not Harris.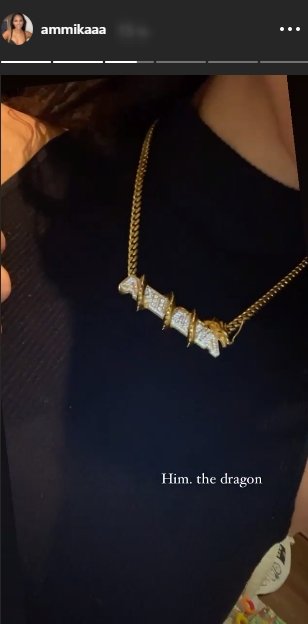 The beautiful model showed off her post-pregnancy body in the snapshots wearing a beige crop top without a bra. She paired the top with tight skin-colored shorts. 
Harris displayed her incredible beauty as she wore little makeup and allowed her tresses to flow freely. In the caption to the post, she teased her fans writing: 
"Some nudes on Sunday."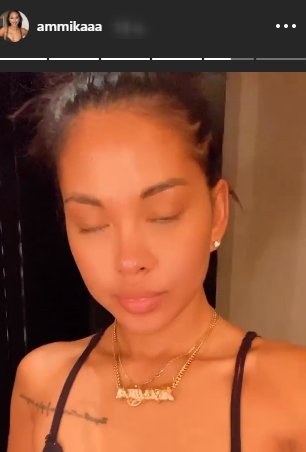 Harris and Chris Brown reportedly broke up in July after the singer unfollowed her on Instagram. However, recent reports hinted that the couple was on the reconciliatory path after they were allegedly caught holding hands on the set of a music video. 
The 1920s-inspired video seems to be the next single from Brown and Young Thug's mixtape titled "Slime & B." Rumors of the reconciliation were quashed when reports emerged that the lady Brown was holding was not Harris. 
Instead, it turned out to be Gina V., a fitness model, who closely resembles Harris. Gina once dated rapper and producer, Diddy. 
Brown debuting Gina on the music video set shows the singer may have moved on from his relationship with Harris. Fans will watch on closely to see how things unfold in the coming days and months.