Fans Send Support to Tamela Mann after She Gave Her Wellness and Weight Loss Update
Tamela Mann was met with love and support after revealing her challenging experience during her ongoing weight loss journey. Fans were kind enough to leave sweet words and encouraging notes for the actress.
Actress and singer Tamela Mann is getting lots of love and support after sharing an emotional video updating fans about her weight loss journey so far.
The clip that was shared on Instagram saw Tamela talk about how she is experiencing a little bit of her fitness journey problems. The actress noted that she had not seen any significant changes recently, though she has been consistent with her routine.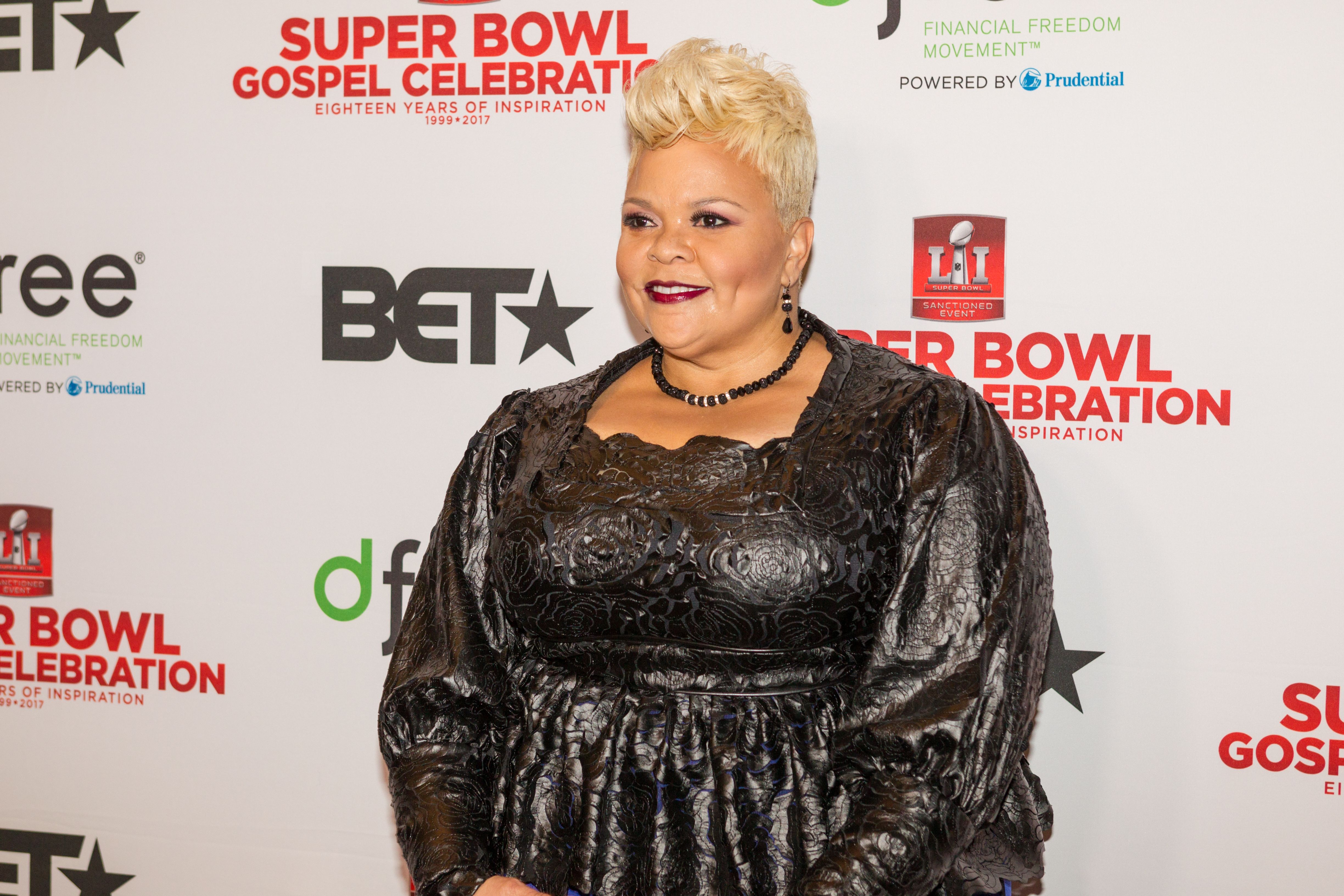 Tamela went further to tell her fans that she wanted them to know there are difficult times like this when it comes to fitness. Nonetheless, she maintains a positive outlook and explained that she would keep fighting to reach her goals.
Tamela accompanied the clip with a caption where she further left encouraging words for herself and others who might be in similar situations. She wrote:
"Wellness and weight loss update❤️ It's ok to fall off, just get back up, refocus and finish!"
The emotional clip prompted fans and followers to react in her comments section and send encouraging and inspiring words for Tamela. One user expressed her love for Tamela and urged her to keep going. Another gushed about how proud she was of the actress and described her as an inspiration.
A few months after joining Weight Watchers, Tamela proudly revealed that she had lost 40 pounds.

A third fan asked Tamela to include God in her fitness journey, assuring that it would get easier that way. Another supportive follower agreed that losing weight could get difficult but motivated the actress to forge ahead.
After struggling with her weight for years, Tamela decided to begin a healthier lifestyle in 2019. This inspired her to join the fitness brand Weight Watchers as an ambassador.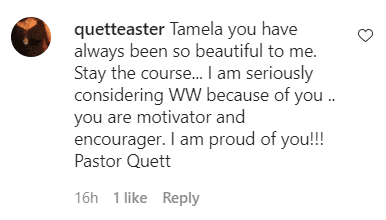 A few months after joining Weight Watchers, Tamela proudly revealed that she had lost 40 pounds. She attributed her success to the weight loss program set up for her by the fitness brand.
The actress explained that the program gave a guide on what to eat while also helping her learn how to portion meals. Coupled with workout routines, this evidently proved effective for Tamela.
Through her weight loss journey, Tamela has remained a source of inspiration to many others and it comes as no surprise that fans are rallying around her to provide support for her during this challenging phase.